Fashion is something that we deal with everyday and one thing that is definite in the fast paced world of fashion is, change. H&M has recently come up with its "Exclusive Conscious" assortment of red carpet looks, which have all been made using eco friendly material such as cast off polyester, hemp and crude yarn for their conscious plan.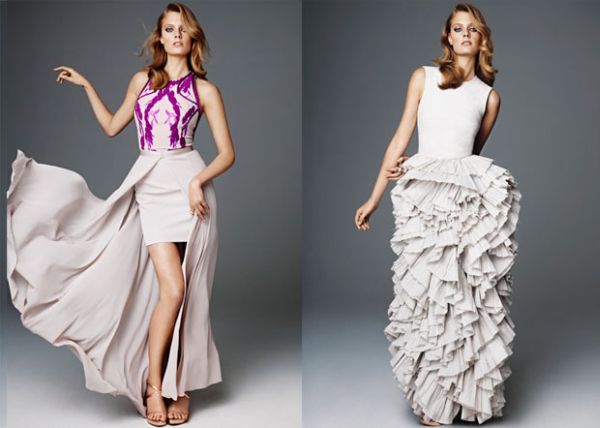 This collection dynamically brings to limelight the multiplicity that is now possible in today's greener fashion. It shows all the different outfits that reflect in one way or the other the variety that prevails in the red carpet fashion. The collected works have already been seen on the red carpet. Amanda Seyfried, Viola Davis and Kristin Davis have all worn exclusive pieces from this collection. Amanda was dressed in a blue coat and shorts at a London premiere, Viola Davis was spotted wearing a glamorous pink top with a skirt and Kristin Davis draped the green embellished dress.
Michelle Williams wore an H&M traditional outfit this year for the BAFTA's in London, a skin hugging top made of organic cotton with a satin baked crepe trumpet skirt. A top and a skirt that found its inspiration from Michelle's elite evening gown will be available in selected H&M stores once the collection commences in stores. Some other dresses include a green mini dress with a cut out back and a pleated skirt, an elegant beaded maxi, a variety of colors decorate a photo print dress with a jacket in recycled polyester to name a few.
Sustainability is the main theme of this fashionable collection by H&M. Apart from this, they also deal in other store concepts for men, women and kids, which also makes a part of its project to increase the use of green and sustainable fabric.
Via: Redcarpet