Last year Dairmuid Gavin displeased many classicists by showcasing the Avatar based flying garden. This year once again he has no plan to get down to the earth with his creation for the Chelsea Flower Show that will open on 22 May. Using scaffolding poles that are topped with clump of nettles and an old rusty car, Gavin has designed a seven storey skyscraper.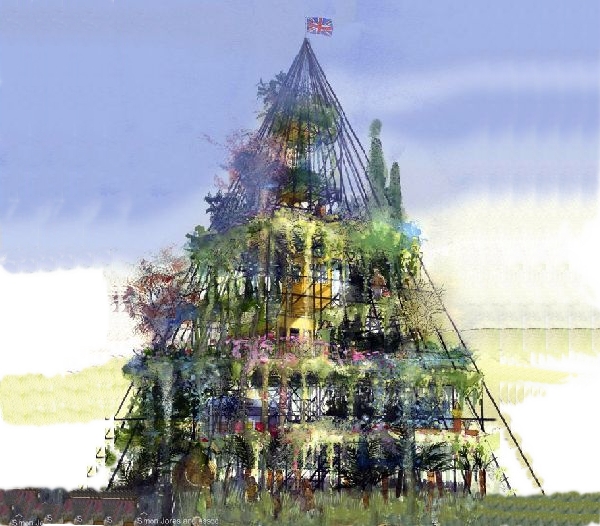 From daisies to trees, more than three thousand plants will be featured by the garden. Not to forget an old Fiat 500 will be used for the top of the structure. The inspiration behind this 80 feet high garden is the Hanging Gardens of Babylon. Different floors will feature other weird items like on the third floor an American style silver bullet caravan and on the fourth floor a Victorian greenhouse will be included. With solar powered hot water, a shower and a bath will be featured on the fifth floor whereas the sixth floor will be the resting place in the middle of dwarf pines and aromatic sage and thyme carpet. A lift will be in the center that will be manned by bellboy wearing the uniform of a 1920s New York hotel.
According to Gavin, he always loved the concept of Hanging Gardens of Babylon and this will be the highest garden ever created at the show. Located on the Thames side of the gardens the garden can be seen from the road. He also thought that it's better to have seven gardens one on top of each other rather than having just one patch of garden. In total, the garden is just not a piece of art, but designer has also highlighted the green needs of the future. Using solar power to heat up water and the space management itself states the eco factor.
Via: Dailymail