If you are trying to bring about a sustainable change in your lifestyle, organic food must top your list of priority changes. Buying organic food on a regular basis might be expensive for most people trying to bring a positive change in their life. Luckily, growing your own organic food is possible if you pay caution to some important tips. Here are some green tips for gardening organically and eating healthy non-toxic food.
While hiring someone to do all the basic work for you can be a reliable option, most will prefer to get this work done themselves. You will be surprised with how much fun this process can be. So roll up your sleeves and get to gardening by following some smart green tips we have for you.
Conditioning the soil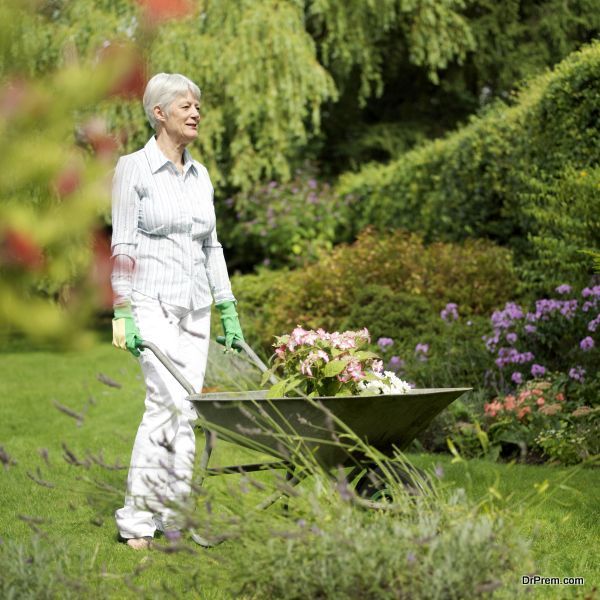 Chemicals seeped into thesoil can make their way into the plants that are grown in it and also harm the beneficial bacteria, worms, and other microbes that are necessary to maintain the nutrient content of the soil.
The best way to gauge the nutrient content and chemical health of your soil is by getting it tested for the pH, nutrient levels, and treatment recommendations that can create optimum levels. To add nutritional content to your soil that maintains its health and organic properties mix in compost, grass clippings, and manure to add to the soil for conditioning.
Getting manure from local livestock that has been raised in organic environments is a great option to go for. The manure has to be composted for a minimum of two months prior to planting.
Choosing the plants
Selecting the correct plants that can best survive in your micro-environment is a necessity. By considering variables such as region, light, soil quality, moisture, and drainage you can choose the plants that will best adjust to your garden. When buying seedlings you can ask for plants raised in an organic fashion without the use of chemical fertilizers and pesticides. You can look for plants at your local farmer's market and ask for suggestions on the most suitable plants for your domestic usage.
Optimum water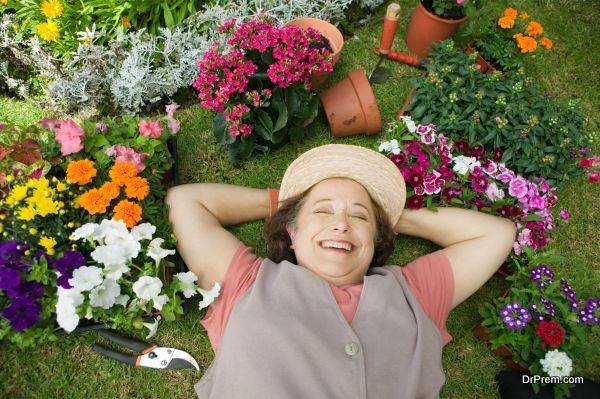 If you add compost to your garden, you will need less water to keep the soil hydrated and your plants in their best condition. Mulch also helps in moisture retention by providing an insulating effect against high temperatures. Your plants will need aregular water supply for optimum growth and it is necessary that you understand the precise amount of water that needs to be added according to the condition of your garden soil.
Group your veggies
Group together the veggies or flowers that you plan on harvesting in tight raised beds. By maintaining an easier path you can prevent weeding and water wastage and regulate the health of your soil. When grouped together at regular intervals, the soil too gets proper ventilation that prevents fungal growth.
Prevent weeding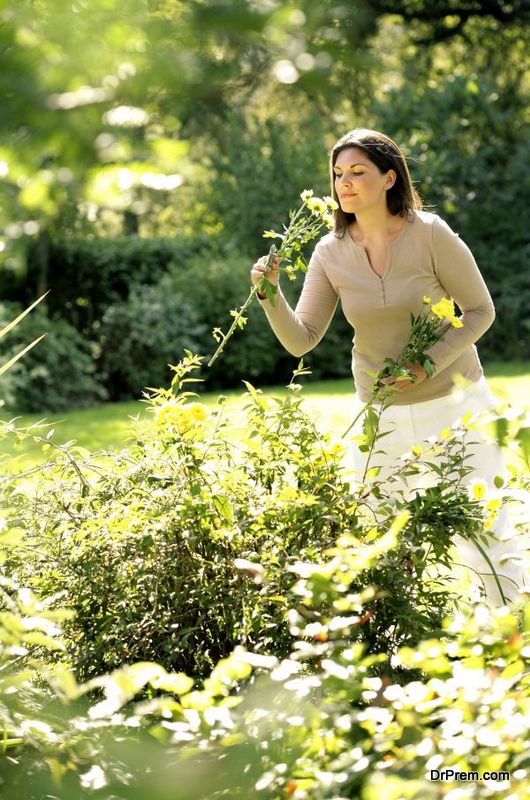 Weeds are tiny seeds that are going to be a threat to your crop. Removing each weed growth by hand might seem like a tedious task but it can be a fun and quick step when done regularly. Instead of using pesticides to contaminate your soil and your food with chemicals, you can opt for more sustainable options like mulch, straw, and wood chips. Lawn clippings can also be used especially when your crop demands high nutrient content.
Removing dead plants
Since diseased leaves can harbor problems that reek into the soil, complete removal and cleanup are necessary. Pull out the complete organism and all the infected material that is on the ground for the depth of at least one foot.
An organic garden in your backyard can be the perfect solution to your health needs. By consuming pesticide free and nutrient rich organic food you and your family can draw immense health benefits. Maintaining such a garden requires some important aspects to be catered to.