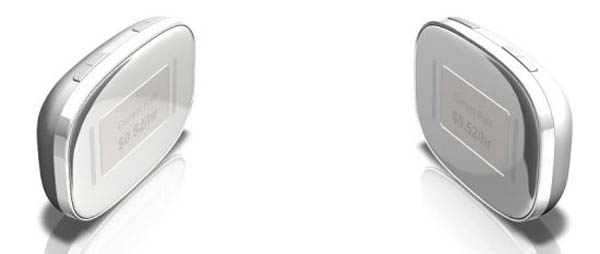 Every modern home needs items to help make living easier. But it is also important that these products don't release harmful toxins and chemicals which can pose a danger to the health and the environment. In keeping with increasing demand for green products, manufacturers of household items are rolling out eco friendly and useful objects designed to making life easy. They're innovative, interesting and fully functional and serve to add comfort to your existence.
PowerTab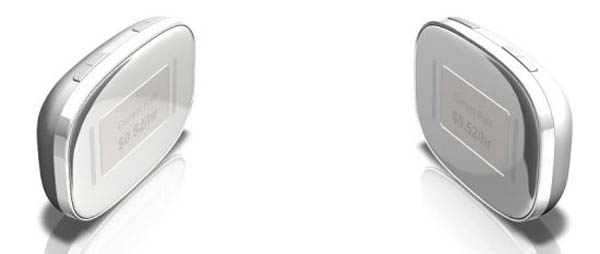 Most of us aren't aware of just how much energy we consume on a daily basis. This leads us to switch on lights that we don't need, leave appliances on when they're not in use and so on. But with PowerTab, users can gauge their energy consumption by switching the device on near appliances to see how much power is being used. This tool will no doubt be an eye-opener for the many people who rely on electricity to power their gadgetry.
GE Energy Smart LED lamps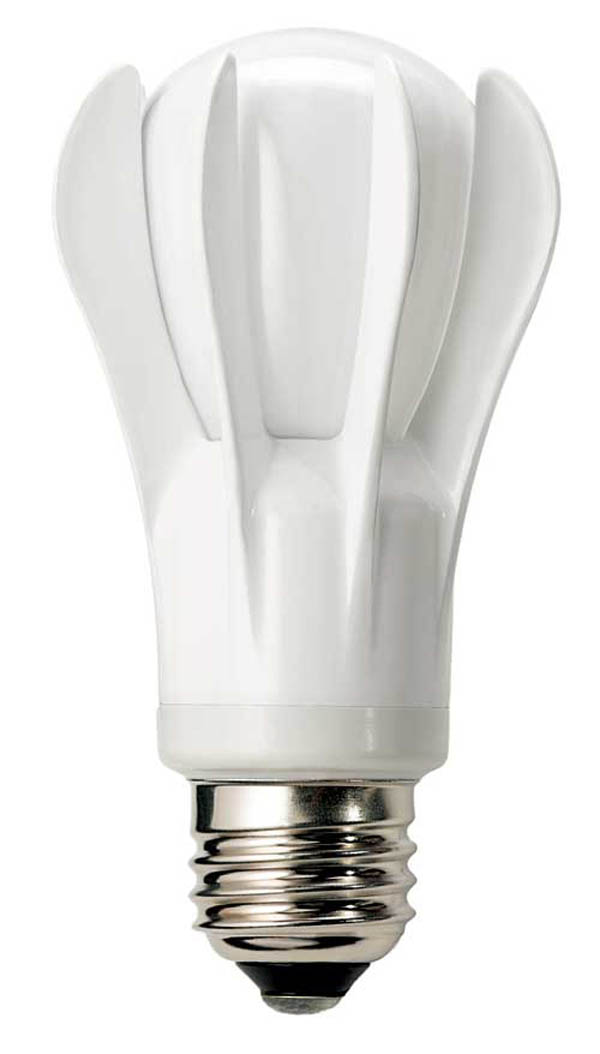 Conventional light bulbs tend to consume quite a bit of power though we may not be aware of it. Since they're small, it's easy to assume that they aren't energy sapping. The advent of LED lights has changed the way we light up our homes as they're long lasting and power efficient. Energy smart LED lamps from GE are omnidirectional and require a mere nine watts to produce 450 lumens. To make things clearer, conventional bulbs need 40 watts to produce 490 lumens.
Eva Wet Waste Shredder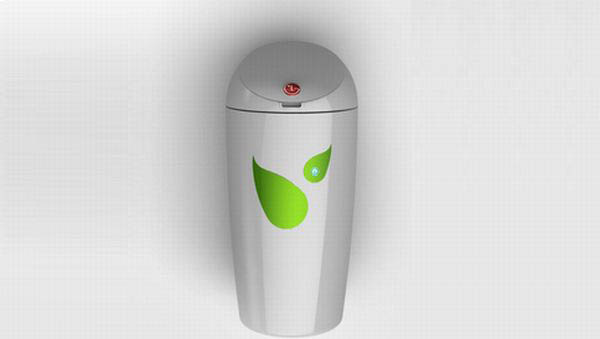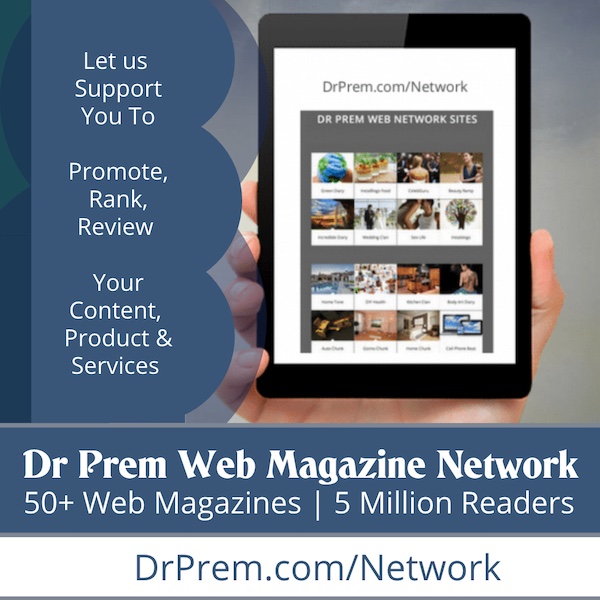 Wet waste shredding gets a boost with the Eva Wet Waste Shredder. This innovative little device designed by Vishal Agale requires you to fit it under the sink like ordinary shredders where it collects food waste and converts it to mush which can then be used to produce biogas. All a user needs to do is to ensure that the shredder contains water to main viscosity by leaving the tap running or by adding water manually.
SolarVoir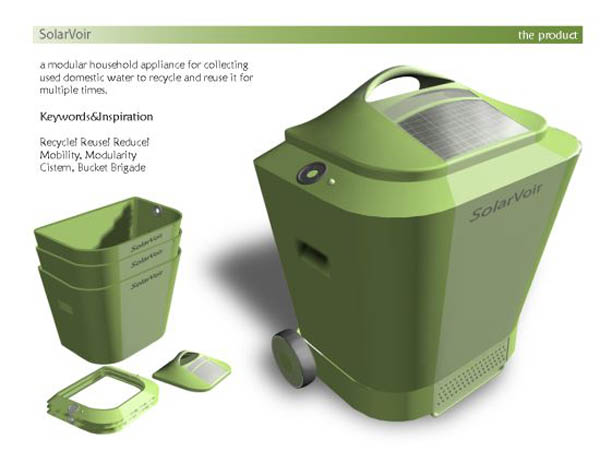 The planet's water sources are slowly drying up as dependence on this life essence grows. Waste water management has for long been advocated though very few truly put it into practice. SolarVoir gives ordinary folk a chance to treat their grey water by using UV technology. The modular device has three parts – a top panel which consists of a user interface and solar cells; a mid-level panel which acts as a reservoir for recycled water; and a bottom level outlet which lets water flow out when the reservoir is full.
Paper bottle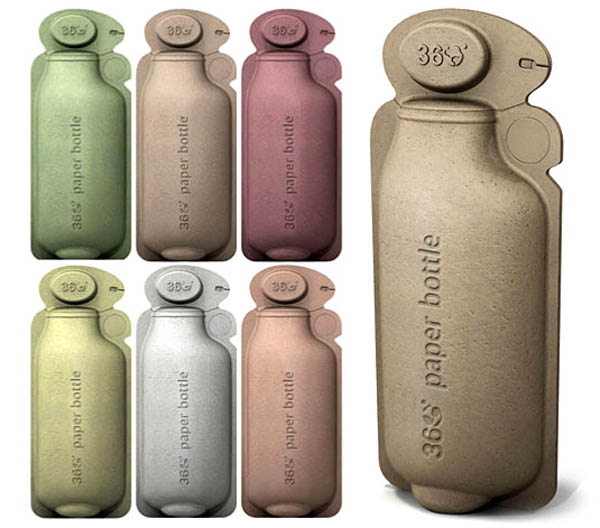 Bottles are necessary items of water storage but most are made out of non-biodegradable plastic. Moreover, millions of them are disposed of every day, adding to the garbage problem. Brandimage has conceived of the 360 Bottle created out of 100 percent recyclable paper and renewable food-safe resources. The bottles can also hold other liquids besides water.
Eco friendly washing ball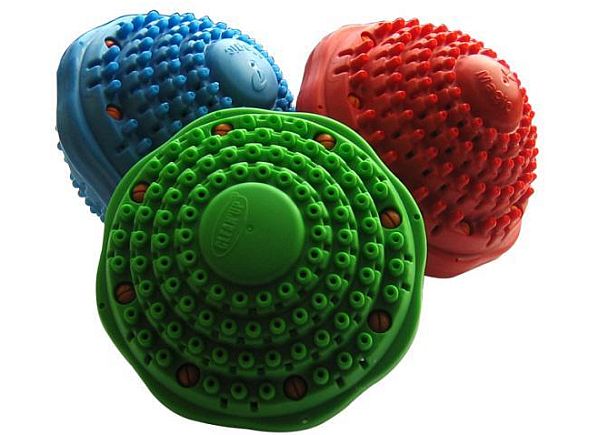 Made by Raphaball, the eco friendly washing ball helps save laundry detergent and eliminates molds and pathogens. If used once a day, it claims to have a life span of a solid three years. Of course, most manufacturers tend to exaggerate their washing balls' capabilities so it is a good idea to buy one from a reputed company.
Veneerware round plates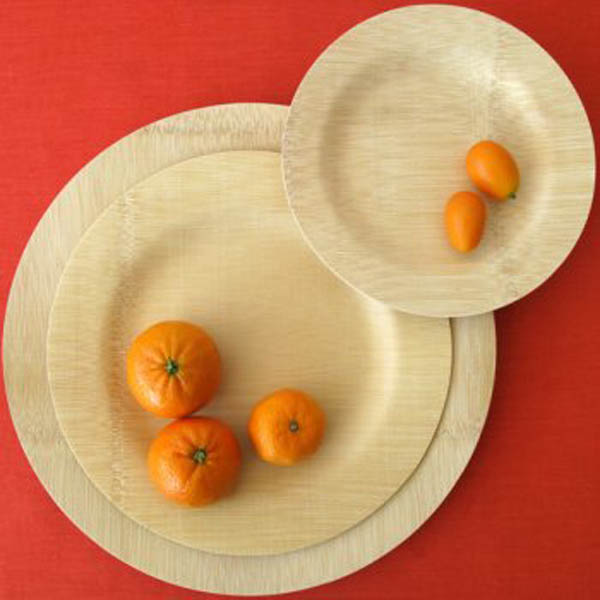 Bamboo is one of the fastest growing plants in the world. Easy to cultivate and abundant, it is often used to manufacture disposable products. Chinese company, Bambu, produces 100 percent organically grown bamboo which is then used to make disposable plates called Veneerware. Since it can degrade in four to six months, it is a perfect alternative to foam and paper plates.
Stainless egg odor-eater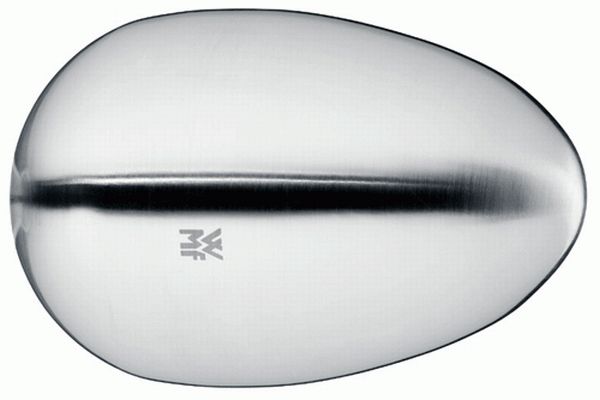 Household chores can leave your hands smelling far from sweet. With WMF Egg Odor-eater, you no longer have to worry about foul-smelling hands. Just pick it up and hold it for a while to leave your palms smelling fresh as daisies.
Cardboard vacuum cleaner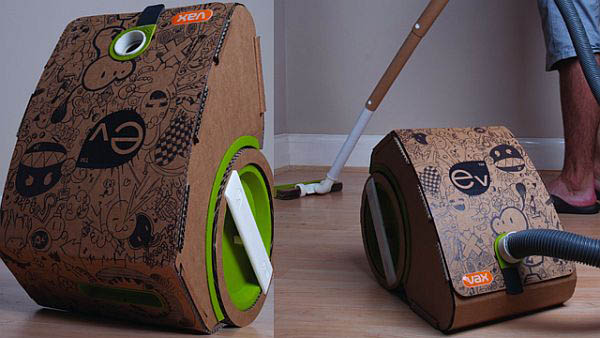 It's a known fact that vacuum cleaners, while highly efficient, are made out of many non-biodegradable plastic components. But a design student has come up with one that's made out of cardboard! Called the Vac ev, the device is crafted from corrugated cardboard panels that can be assembled around the motor case. Those parts that need to be made out of plastic are recyclable.
Eco friendly doormat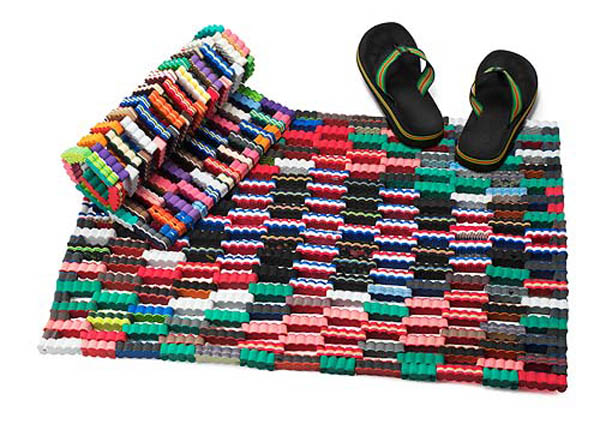 Make use of eco friendly doormats created out of recycled foam rubber from surplus flip flops which would otherwise head for the landfill. Called Flip Flop Mats, they're made using galvanized metal wire and are available in three sizes.