The "green" revolution of the 21st century has started in full swing and everyone is trying to contribute to going green by doing something or the other that makes use of the three R's: reuse, recycle and reduce! There are so many creative things that you can actually do with old stuff by making anythings from furniture to jewelry to even haute couture! Here are a couple of such amazing 'green' gifts that you can give to your best buddy or relative and be praised for your creativity and sensitivity to save our planet Earth.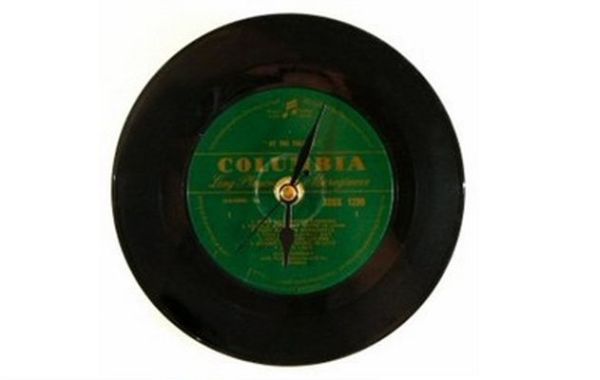 1. Recycled keyboard notebook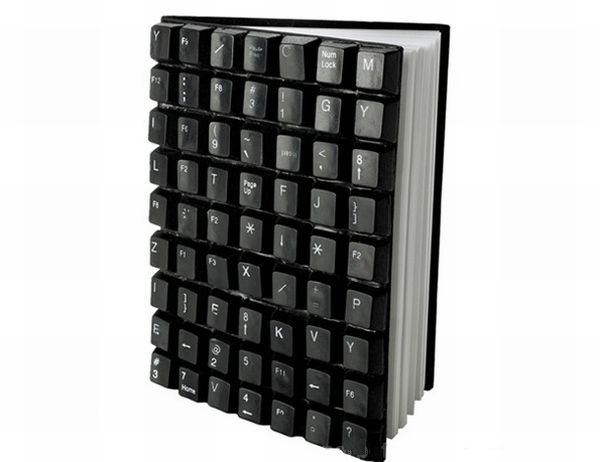 Price: $16.99
Description: The recycled keyboard notebook is an amazing creation which makes use of old keyboards as the cover of the notebook! This notebook is perfect for your techno geek friend which is extremely attractive with its 62 keyboard keys covering the notebook which contains 88 lined pages. This notebook measures 7″ x 5″ and is the perfect stationary for gifting.
Buy now: perpetualkid.com

2. Recycled craft: Tin can aeroplane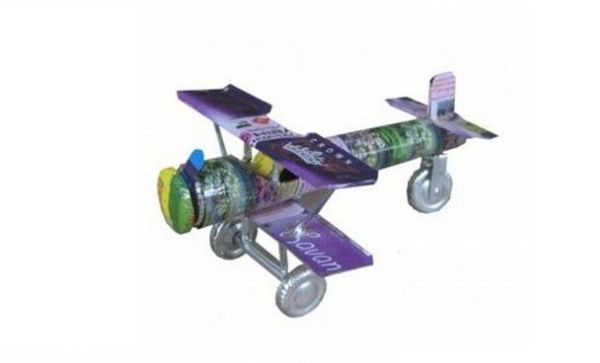 Price: $20.00
Manufacturer: Made in madagascar
Description: The Tin Can Aeroplane is an amazing recycled craft that is made by using various tins with various patterns and hues. These aeroplanes are made in Madagascar by a small industry that helps those who are in need of assistance due to inadequate resources. This is a fabulous present that is hand made and also serves a cause.
Buy now: Ethicalgifts
3. Recycled vinyl clock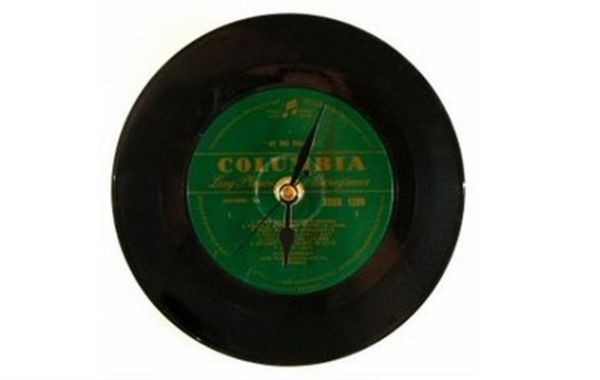 Price : $23.21
Description The recycled vinyl clock is the perfect gift for a friend who is passionate about music and nostalgic about the record era that was very much a part of our existence past then. Records have always held a special place in our hearts when it comes to music and to have a clock styled on one of these records is a way to keep your memories alive.
Buy now: Just for gifts shop

4. Circuit board business card case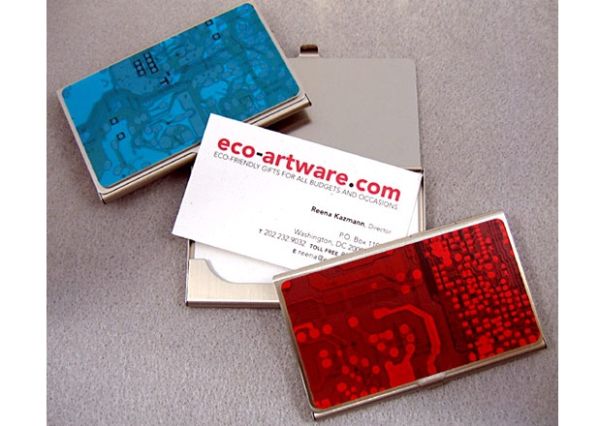 Price: $29
Manufacturer: Motherboard, USA
Description: The circuit board business card case is an eco friendly case that is made by reusing and old circuit board cover that is used to cover a metallic base having a brass hue. This card holder is the perfect gift for your friends in the corporate world and it is extremely handy for tucking inside the cards of your important contact across the day. This card holder can fit up to twelve business cards.
Buy now: Earth friendly corporate gifts

5. Recycled vintage button chain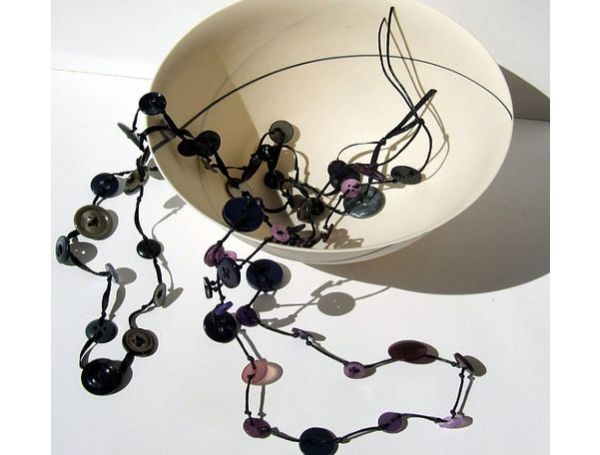 Price: $29.62
Manufacturer: re:made
Description:
The recycled vintage button chain is very attractive. This chain forms a single strand of multicolored buttons that are threaded in either black waxed cord or black satin ribbon. These chains are available in hues of black, greys, purple, yellows, blues, greens and even red. These chains are long enough to be worn around your neck or can even be wrapped around your wrist to form a bracelet. These strands are between 50-60 cms. long. This chain comes wrapped in a recycled tissue paper which is further stored inside a recycled card gift box to make a wonderful green present!
Buy now: notonthehighstreet.com

6. Cufflinks recycled pc circuit board geek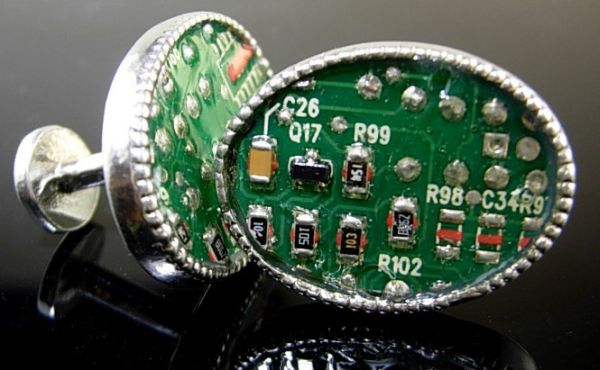 Price: $ 34.53
Description: These cufflinks are made by using two recycled circuit boards that have been set inside a pair of cufflinks, a perfect gift for a techno geek. These cufflinks are hand made and can also be customized as well.
Buy now: Dawanda

7. Vintage kimono standard lamp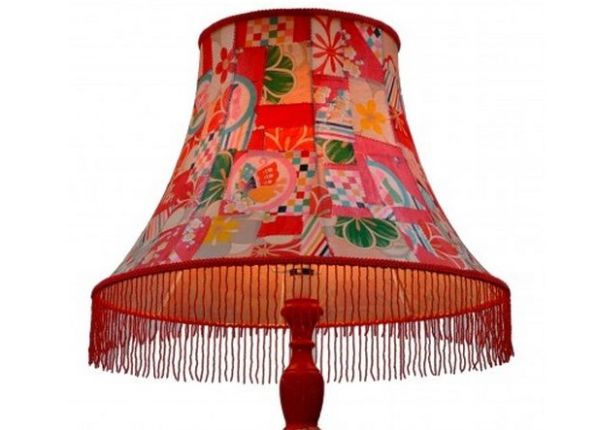 Price: $36.00
Description: The Vintage Kimono standard lamp is made by using old kimono fabric from Japan which are vintage materials. The lamps also have an elegant beaded fringe attached to the kimono fabric which lends it more style. Apart from that, the base of the lamp is red and other parts of the lamp have also been touched up with the kimono fabric.
Buy now: bouf.com

8. Recycled circuit board vintage glass cab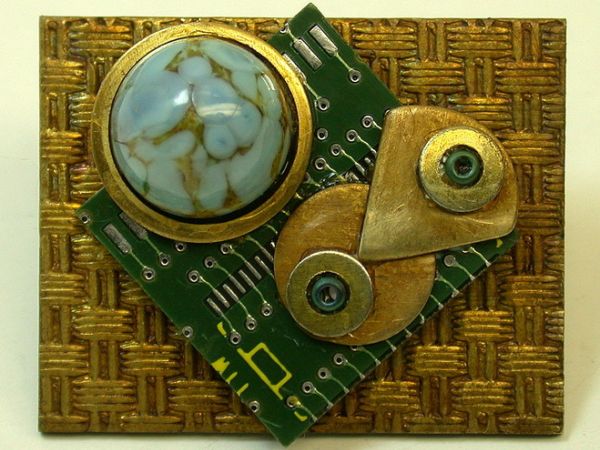 Price: $ 42.75
Manufacturer: Debby Arem Designs
Description: The Recycled Circuit Board Vintage Glass Cab is a modernistic broach that is crafted out of old vintage materials and circuit board. The circuit board was cut down to its size upon which was placed vintage brass with a weave pattern. There is also a turquoise glass cabochon that has been used on the broach to give this pin a very exquisite look.
Buy now: Dawanda.com

9. Proporta smart recycled leather case cover sleeve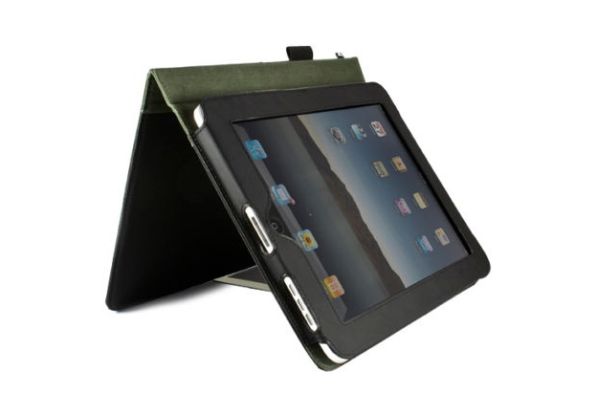 Price: $54.23
Manufacturer: Proporta
Description: This recycled case cover sleeve by Proporta can be used to house your Apple iPad. This stylish cover is made by recycled leather and is a very elegant case cover that can be gifted to iPad lovers.
Buy now: ebay
10. Recycled camera lens cuff bracelets
Price: $256.00
Description: These cuff bracelets made out of an old camera lens is the perfect gift for a photography enthusiast. This bracelet not only looks fashionable but is also green!

Buy now: incrediblethings.com