You must have experienced, at some point or the other, that you just have nothing to wear, even though your closet is full of clothes. According to all the fashion gurus, you should have just a few clothes, which should be sufficient for every occasion. You can create your wardrobe following the minimalist approach, and while you are at it, why not go for an eco friendly wardrobe. Huge amounts of resources are used to produce garments, so when you are creating your new wardrobe, donate your old clothes to an NGO, giving them a second lease of life. A sustainable wardrobe would help you look good and feel good. Here are a few tips on how to go green in fashion:
Stay away from fast fashion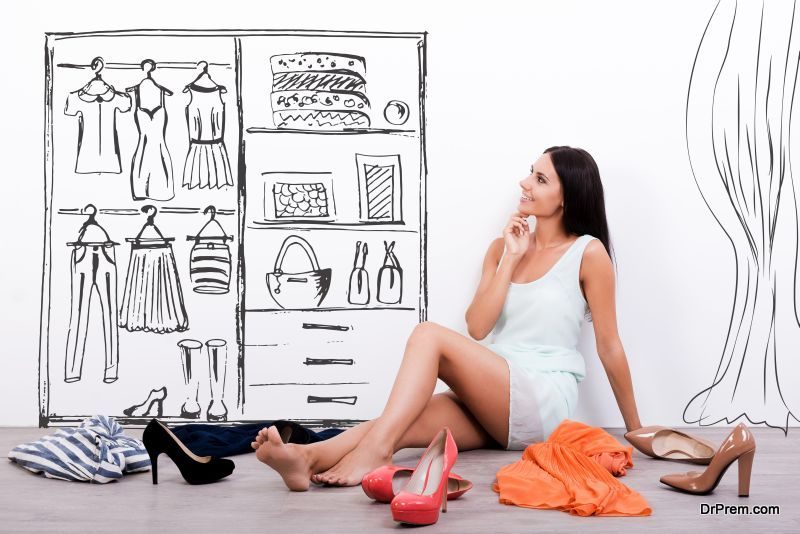 Fast fashion or clothes which are fashionable cost less, but that does not indicate their manner of production. They should be avoided when you are building an ethical wardrobe. Fast fashion retailers do not stock clothes which are durable, as their profit depends on clothes not lasting long and people replacing them soon. Many retailers sell shoes, belts etc which are contaminated with lead.  You have to stick to your resolution of buying trendy eco friendly clothes, which is not as tough as it sounds. Depending on your budget, there are many high end brands as well as high street stores which sell sustainable clothes. There are recycled clothes online, and one of the easiest things to design a green wardrobe is by sharing / reusing clothes between friends. When one of you have had enough of wearing an outfit, but it's still in good condition, why not give to someone near and dear who would love to have it?
Declutter your wardrobe and your mindset
The first step to a sustainable wardrobe is to declutter it, especially if you find your closet filled with clothes, but still don't find anything to wear. This could be because you bought clothes in sales or online, without really thinking about their use. You have to resist impulse of buying clothes, just because they are cheap and are of no use later.
When creating your eco friendly wardrobe, you have to change this 'quantity' buying mindset. You should rather go for sustainable clothing by buying selected beautiful pieces.
Don't follow every trend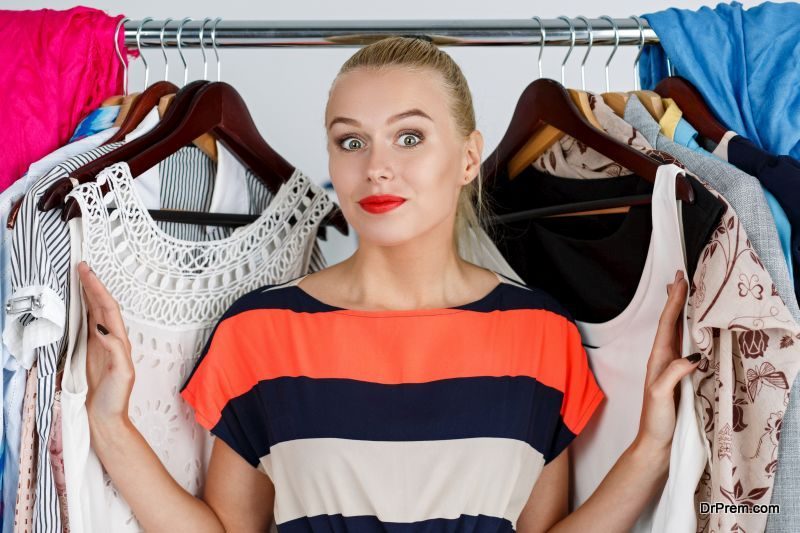 We love to be seen in the latest styles, but when you think about it, you'll see that trends keep changing quite frequently. Trying to follow every trend will only end up in you having a whole lot of clothes which you won't be able to wear once the style is outdated. An eco friendly wardrobe is all about having classic styles which never go out of style, and making a style statement of your own with your creative choices. You could also buy fabric and design your own clothes and express your personality.
Learn about the brands you buy
Your endeavour to invest in eco friendly fashion should start by knowing the brands you want to buy. Whenever you purchase some clothing or accessory from a brand, you are agreeing with the business practices of the brand. And if you are not aware whether they follow ethical practices or not, you would be condoning their unethical practices too, when you buy an article manufactured by those brands. You can find out online all about the company you want to buy from, to help you make the right choice. The demand for eco friendly clothing has led to lots of new eco friendly brands as well as established ones introducing green apparel and accessories, which you can choose from.
Go faux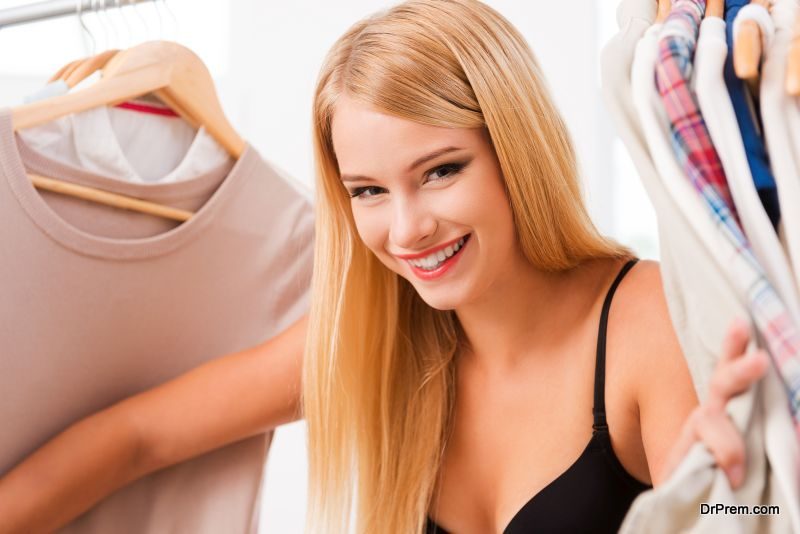 Environmental friendly folks care about the production of the raw material from which clothes are made. Wool, fur and leather production harm a huge number of animals and contributes to pollution of both water and air. By buying faux fur and so on, you would help to reduce the slaughter of animals in the name of fashion.
Buying clothes made from silk, bamboo fiber, organic cotton, hemp, lyocell are natural fabrics which you can choose from when creating your eco friendly wardrobe. Buying locally made clothes, recycling, reusing and repairing clothes can help to build an enviable green wardrobe.