In Italian the word Brivido, stands for 'thrill', and, of course this is exactly why Giorgetto Giugiaro, christened his four seater hybrid as 'Giugiaro Brivido'. Unveiled at the 2012 Geneva Motor Show, this concept car subtly combines together great performance, advanced technology and love for the environment.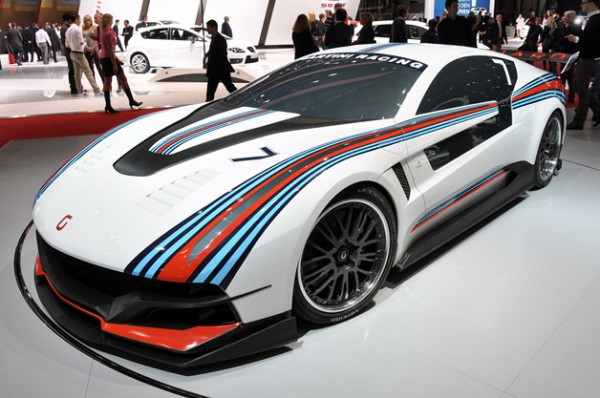 The fetching body of the concept car is made from a mix of aluminum, carbon fiber and glass. Along with this the car exhibits a glass dome, which takes the windscreen, the windows and the glass roof as its essentials and allows natural light to fill the rear seat. The car makes liberal use of LEDs and has been facilitated with a bespoke light cluster in the front as well as the rear of the car. It is devoid of side mirrors and instead feature two streamlined cameras on the panels that emerge when the system in is function.
The car is integrated with a 3.0 liter 360 horsepower V6 engine. It can scoot from a 0 to 60 in just 5.8 seconds. It can achieve a top speed of 171 miles per hour and will only exhaust 154 grams of carbon dioxide for every kilometer.
Another marvel that the car embodies is that it is a fully gadget laden vehicle and features LCD screens, 3D glasses, iPad and buttons that can appear and disappear according to need. Not likely to come into commercial production anytime soon, yet the concept is so intriguing; it will definitely inspire future car designs.
Via: AutoBlog