Becoming a gardener just got easier thanks mainly to a slew of android apps entering the market with the aim of transforming even a layman into an ace gardener. These apps would offer interested gardeners with every necessary detail they would need to know about their plants. Interested to know more, then here are five garden friendly android apps that would help you develop your green thumb.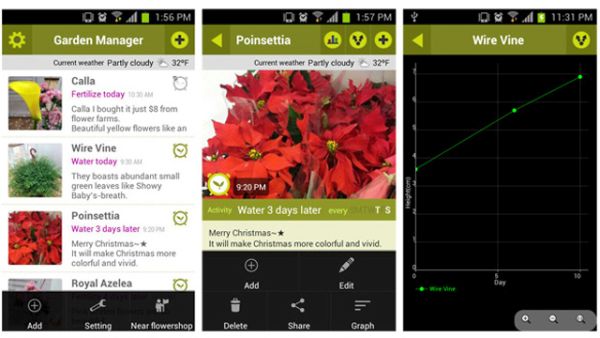 Plant Alarm Garden Manager
This app would help maintain a track of when your plants need watering, fertilizing and spraying, and intimate the same to you by an alarm that would go off in your mobile device. It would also help you track and maintain the progress of your garden right from germination to the harvesting. You can also create a photographic diary displaying your plants and share the same with friends. The manager also offers information about florists in the nearby vicinity.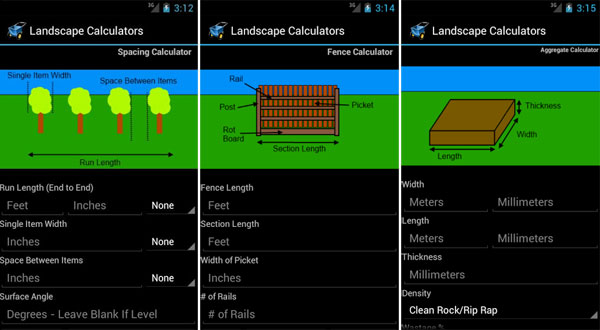 Landscape/Garden Calculators
This wonderful app actually helps you plan the layout of your garden much better, right from the plot of the land to the fence dimensions. Regardless of your location, the app would offer you t the most accurate measurement in feet and metric calculations. Download this app, and you will have everything you need to know about landscaping, in your fingertips.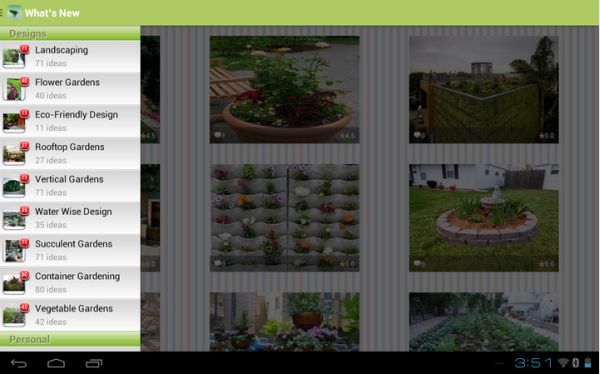 Garden Design Ideas
Have troubling landscaping your garden, then take inspiration from the hundreds of garden images in the database offered by the Garden Design Ideas app. The images found in the database from simple garden ideas to elaborate designs, including flowerbeds and fountains. Choose from these designs or combine them to create your own masterpiece. Either way, the Garden Design Ideas app would let you show off your impressive landscaping ideas with pride.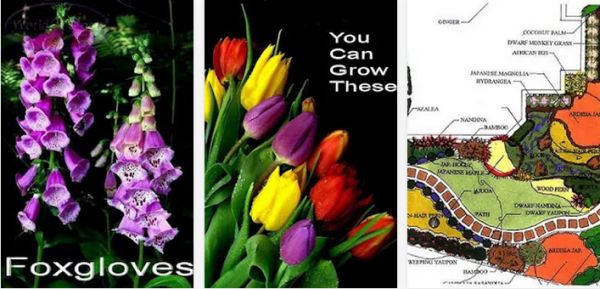 Beginners Gardening Guide
If you are in the process of getting to know your green thumb only now, then the Beginners Gardening Guide android app is exactly what you need. In addition to identify several plants, the app would offer links to gardening content and videos which would help you develop your garden from scratch. The app also offers additional material resources and news via regular updates.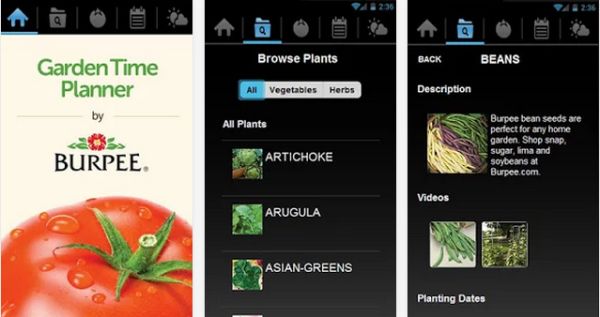 Garden Time Planner
This android app would be your mentor when it comes to planning the perfect time to plant specific food producing plants. Its database would contain information about a wide variety of plants and the local weather report as well. You would also get information about when to transport young growths to larger vessels.
Summary
Plenty of android apps centering on gardening have entered the market with an aim of helping novice gardeners become experts. These apps have wonderful reviews from novices and experts alike, and are considered the best gardening apps in the market.