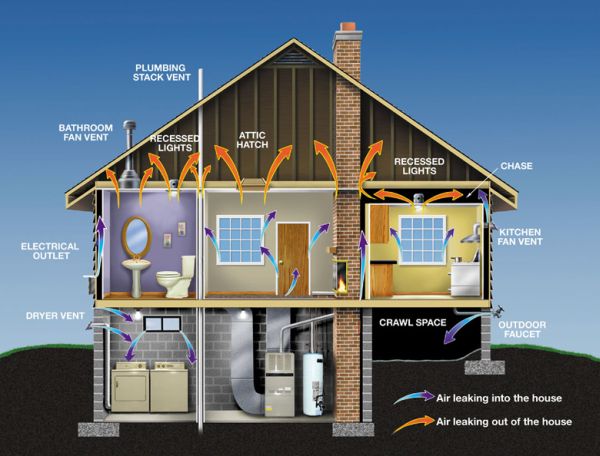 What's happening right now?
Most of the people these days want to conserve the environment. They want to put their contribution in conserving the mother nature. But the problem is that these people don't know what to do or where to start from. The best place to start protection of your environment is from your own home. These days, conserving environment carries a lot of significance. It is much more than just recycling or reusing the waste products. It is actually about conserving the limited natural resources and using them judiciously for our long term sustained growth.
To start with, green homes are always a good option. Today, potential home-buyers will spend the extra money to benefit and enjoy the coming years without any fear of heavy electricity bills. With the spreading of awareness among people they are taking the initiative and going for environmentally friendly homes. By going for some little changes in their houses, they can make their houses more efficient.
Trends
1. Project FROG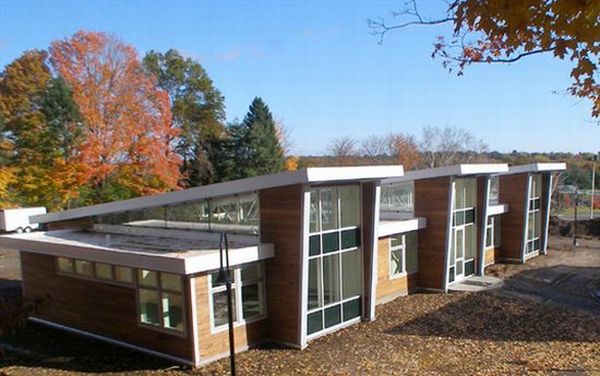 These are actually new innovative modular classrooms. These classrooms have 60 solar panels fitted on their roofs. These solar panels fitted on the roof of these classrooms generate much more renewable energy than what it requires. This way, the electricity produced can be used for lighting up classes and the excess left over can be sold to the power distribution department. This will help the makers of this project frog in generating some more revenues. This can be a reward to the efforts they have put up in designing this environment friendly classroom project.
2. QB1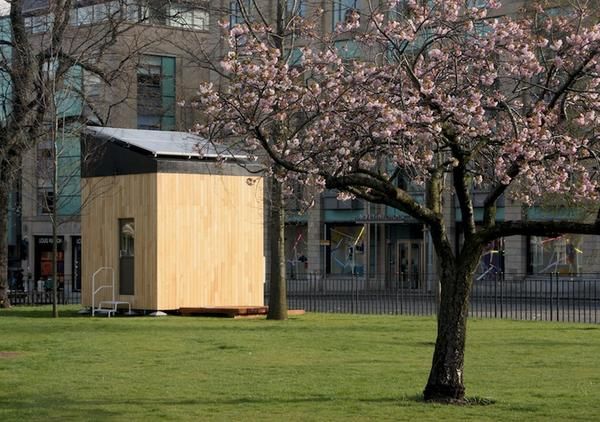 QB1 is one of the most advanced energy efficient housing project. It produces more energy than it consumes. The best thing is that this surplus energy can be sold to the power department which can use the purchased electricity for supplying to other houses who need this electricity. This helps in protecting the environment in two ways. Firstly, the dependence on conventional power is reduced and a clean power is used in its place. Secondly, this clean energy can be supplied to others.
Thus reducing the need to burn fossil fuels that are the major cause of pollution. These houses have all the amenities that a person may need in any kind of house. These have lounge, furniture, full-size showers, kitchens, washing machines, etc. They have composting toilet that have the facility to treat both solid as well as liquid waste. This way waste mismanagement can also be taken care of. Once you build this house, you can earn up to $1600 by selling the electricity generated. It has LED lighting.
3. Zeth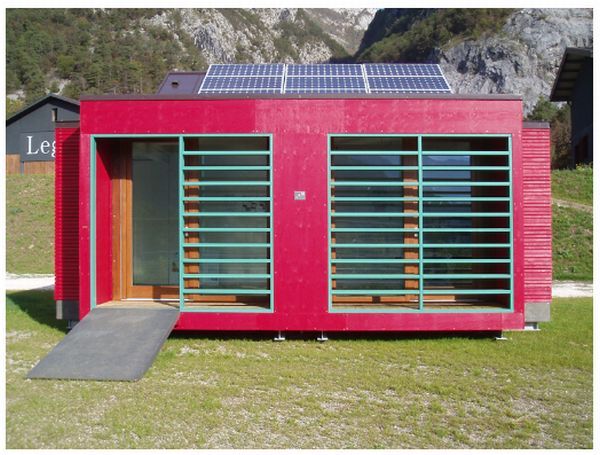 Zeth is actually built as a temporary house in some disaster like situation. It is very easy to build. It is a solar home and it also ensures that you need not wait for power lines to be put back in place for energy needs. Its natural insulation system offers both heating and cooling solutions with shades and air circulation system that keep temperature inside moderate. These types of houses have always attracted the attention of media. In some natural disasters like earthquakes or cyclones, power distribution suffers the most. Most of the power lines are damaged leading to a complete blackout in the complete region. This adds to the problems of people living in such areas. To help all such people, these houses can be a better option. These will help them in getting a temporary power supply without any hassle.
The advantages
These houses cost much lower than any other typical house. These are cheaper to heat, cool and light. Many people have been seen making their houses energy efficient. These people have saved a lot of costs in their electricity bills by making some subtle changes in their houses. This way, they have not only saved their hard earned money but also protect the environment. Energy efficient houses like Zeth mentioned above can also be used as a substitute in disasters. These houses can be a source of temporary power supply as well as shelter to the people who have suffered a lot due to natural calamity.
The impact
The new and the advanced technology has made a great impact on the way the homes are constructed. These houses are not only environment friendly but also put less burden on your wallets. For instance, the house surrounded with trees is much cooler than the house constructed with bricks and mortar. This way, one may keep his house cool in summers and that too without using any artificial air conditioning.