Who needs a big sprawling mansion when you can have all the functionality you need in a tiny apartment? Or at least that's what I tell myself as I sit in my home office/kitchen/living room. But tiny living has its perks. One of them is buying cool, space saving furniture like the products in this article. They will make any living space feel open and comfy.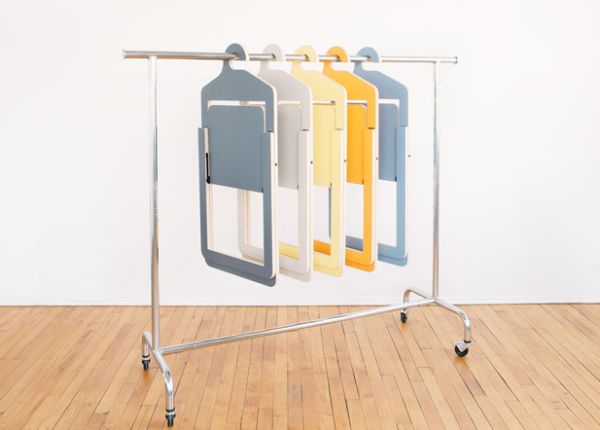 Hanger/Chair
Here is a product that was clearly created to be multi-functional. It functions as a both a chair and a hanger. Extra seating is never a bad thing, especially if you have a large family. This hanger chair combination is sure to add style and purpose to your space. The product is part of the Umbra Shift collection but was created by independent designer Philippe Malouin. He describes the chair as 'occasional furniture'. It creates an orderly storage system that people living in small spaces will enjoy.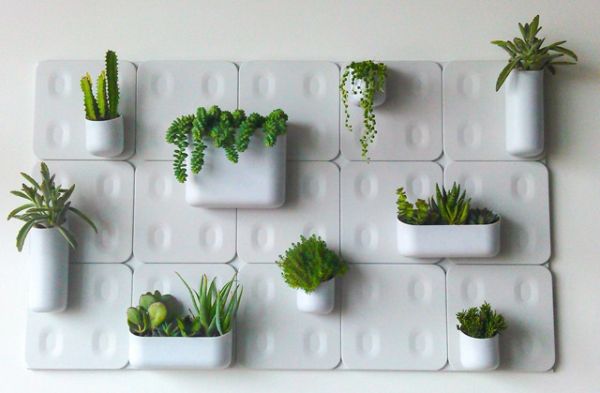 URBIO
Looking for more storage space but all your flat surfaces are already covered? Then URBIO might be just what you need. URBIO can be used as vertical planters or office organizer. To install it, you drill holes in the wall and put the platform up. The containers can be placed anywhere on the tiles, all you have to do is clip them in. If you become tired of an arrangement, change it. URBIO is easy to use. It goes great in baby rooms as an organizer for wet wipes, diapers, and other things. The Pieces come in standard white or neon colors.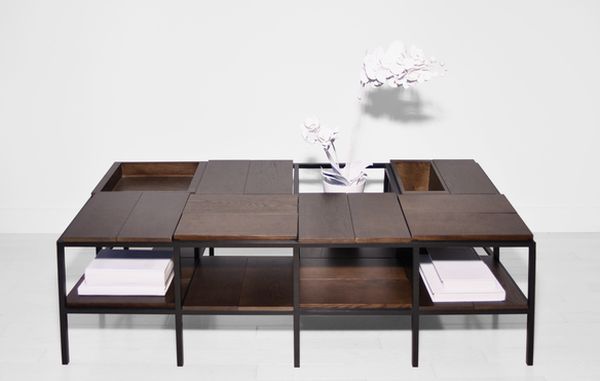 Frame Table
This table changes to fit your needs. This design from Lim+Lu, is a piece that is crafted from European Oak. It consists of 32 changeable panels that can evolve to whatever design style works best in your space.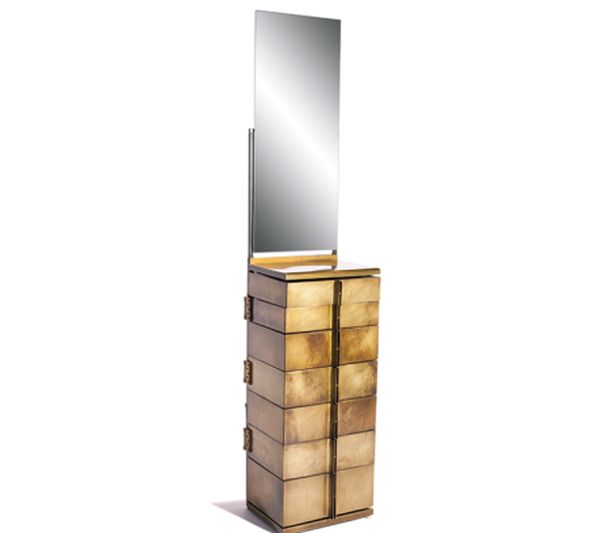 Semainier
This space saver from Christopher Gentner adds a touch of masculinity to a room. With its painted brass frame and clean lines it acts as a narrow storage compartment. It has seven drawers that swing out. The drawers get bigger as you descend. The boxes are made of walnut.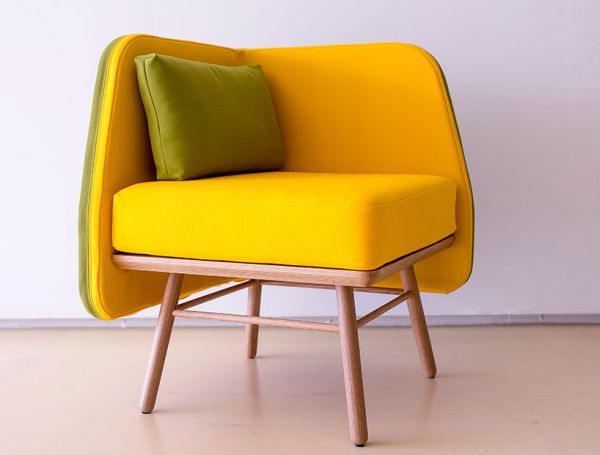 TWO.SIX
This is a design from the creators at TWO.SIX. They produce high quality furniture that works great in small spaces. Check out this stool/side table called Swithy. Its shape was inspired but the hourglass shape figure that many women desire. These items were crafted manually from wood. The fabric is made from Portuguese wood.