This colorful fruit bowl made from old magazines will catch your attention immediately. This stunning eco friendly bowl can easily become the centerpiece on your dining table. Old magazines have been used to craft the bowl. The motley appearance brings together variegated colors that contrast sharply with each other. In fact, the magazines are not even published in the same language. Arabic, Spanish, French and Dutch literature has been trussed together into a single piece.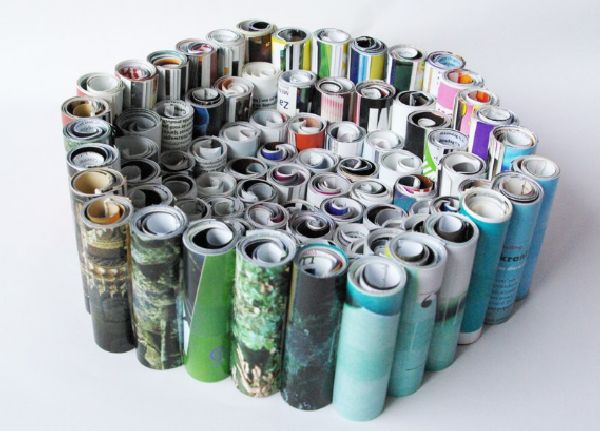 The bowl, although made from waste, has been very thoughtfully designed. The magazines have been stacked to become hollow at the centre. Thus, fruits and other treats can be easily stocked inside. The arrangement of concentric circles is quite clever. Each circle stands taller than the layer immediately next to it on the inside, thus preventing the fruits from sliding out. Reusing and recycling are absolutely critical today and the sustainable design of the bowl is free from toxins or other hazardous materials.
The fruit bowl was crafted for the project 'Op Tafel', the term meaning 'on the table'. The project was assigned at a workshop conducted in the Geuzenveld-Slotermeer neighborhood. The aim of the workshop was to increase awareness about eco conscious living among its inhabitants. The LSDP philosophy of 'desycling' that combines the eco friendly practice of recycling with ethical designs was applied to craft the bowl. The project was supervised by the Netherlands based social designer, Beatriz Fernandez Garcia.
Via: Beacrea