Statistics reveal that a bicycle is stolen every 71 seconds in England. And that is in England alone! So just imagine the number of bicycles stolen around the world on a daily basis! What can you possibly do to avoid this from happening to your bicycle, and keep it safe from these bicycle thieves? Simple! You get a bicycle made of a material that is literally worthless; cardboard! Confused? Take a cue from these models.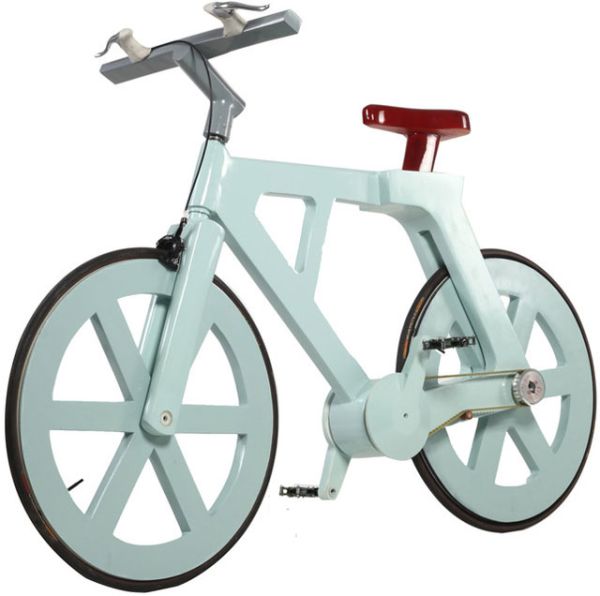 Cardboard Bike
Designed by Ryan Perkin for the Customer Appreciation Day celebrated by Pacific Southwest Container whose central theme this year was 'Going Green on the Green'. Ryan's design is simple, but extremely creative. The life size model of a cardboard bike crafted entirely of cardboard, is surely a sight for sore eyes! And to make sure it stays in one place, Ryan managed to design some cardboard chains to lock it!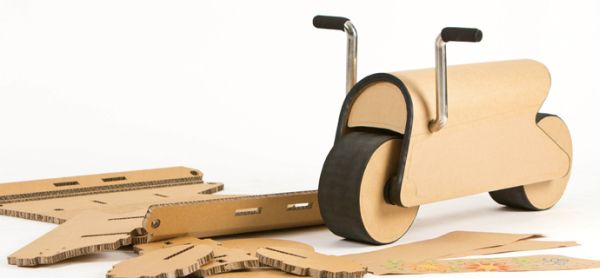 The D-Bike
Ever fancied getting a bike that you can assemble yourself when you need it, and then disassemble it when you don't need it? The D-Bike offers you that option. It's a simple, build it yourself bike that can be assembled like the individual pieces of a jigsaw puzzle. Designed for kids by Wei-Chih Hsu, the bike is made of reinforced honeycomb cardboard sheets for extra support and rigidity, and can be simply be assembled by pushing the individual parts into their spaces. It's as simple as that! No wonder the bike was a 2012 Red Dot Design award winner!
The $30 Cardboard Bike
Designed by Phil Bridge to thwart of bicycle robbers, the $30 Cardboard Bike costs, your guessed it; just $30. That is because the bike is made out of a used hexacomb cardboard that is strong enough to support an adult's weight. The bicycle is capable of carrying up to 168 kilos, and is also waterproof!  And while the body of the bicycle is made in cardboard, the other parts like brakes, tires and chain are made of the rubber and metal components that can be seen in normal bikes. Nevertheless, the bike is functional and take you where you want to go at a modest speed.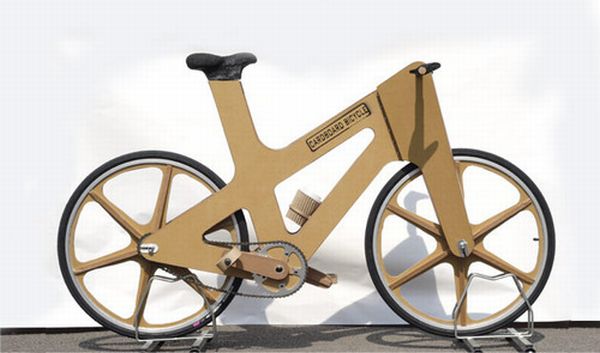 The $10 Cardboard Bike
Designed by IzharGafni and Cardboard Technologies, the $10 Cardboard Bike is made from recycled cardboard that is bent and twisted to form several rigid, weight bearing shapes, just like in Japanese origami, but without breaking or compressing the cardboard's basic structure.
The bike is also made out other recycled materials like used car tires and plastic bottles. Able to carry weights up to 400 pounds, the $10 Cardboard Bike is fireproof and water resistant as well.