There couldn't be a better time for car manufacturers to become eco conscious than now, and, it seems that Ford is the leader not only in terms of green technologies but also in the use of recycled materials for making the interiors. In a first of its kind initiative, the company has announced to use seat fabrics made from recycled plastic bottles in the new 2012 Focus Electric, and will try incorporating recycled interiors for other upcoming models as well.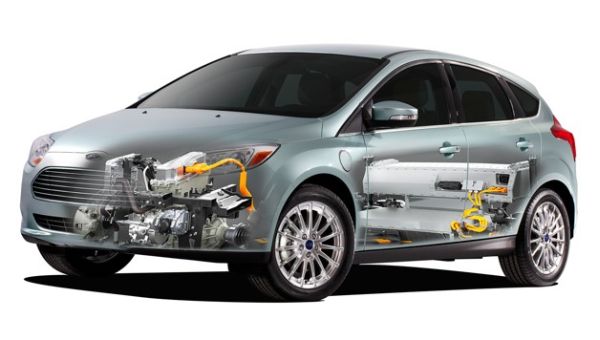 Ford has partnered with Unifi, which produces Repreve seat fabric by recycling used plastic bottles. This seating material is actually a polyester fiber made from a hybrid blend of recycled materials. The production process does not require huge amounts of energy, therefore, making it a complete green product, which easily meets the design and comfort standards of Ford.
According to the company, Focus Electric is not only its first gas-free electric car but also the greenest vehicle available for consumers in market. The interiors of each Focus Electric have been made from about 22 recycled plastic bottles. Moreover, all other interior materials are made using 100 percent clean technology. The battery-powered car can run for about 70-mile on a single charge and relatively takes half the time for a recharge as compared to other electric cars with similar capacity.
Ford will recycle about two million plastic bottles for use in the 2012 Focus Electric and all other upcoming models next year. It has made plans for collecting used bottles throughout the year during various events, starting with the North American International Auto Show and Consumer Electronics Show held this month. The company also wants to raise awareness about benefits of using recycled materials, especially plastic in the Unites States.
Via: Greenpacks