After setting their final wedding dates, couples then move on to planning their honeymoon dates. But while spending some alone time with your spouse, you can also spare a though for the environment. Eco friendly honeymoon destinations are all the rage this year and probably the next as well.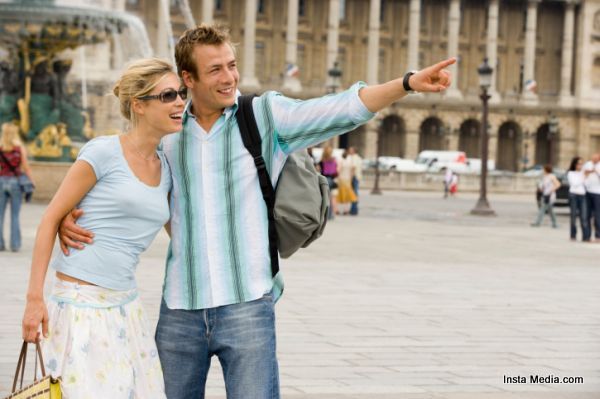 Many environmentally conscious people are now using decorations that are reusable and flowers made out of recycled paper at their weddings, some of these people used very simple yet tasteful designs to create unique wedding cards that did not require the use of fresh paper made from trees. If you are getting married this year, then also consider a green honeymoon; choose honeymoon destinations in places that focus on the environment. Places like Costa Rica and South Africa have a lot of hotels like the Playa Nicuesa, which is a rainforest getaway with rooms that open out in the heart of the forest. The entire lodge is solar powered and it offers some adventurous activities for you like kayaking, sailing and hiking. Take a walk at night to experience the life near the jungle to get just a hint of why the earth is so important. If you don't have access to an exotic location, you could choose to stay at a hotel that has green practices like the Venetian on the Vegas Strip or the Inspira Santa Marta hotel in Portugal. These hotels offer a luxurious stay without much wastage and support sustainable activities in and around their hotels.
Look for the Green Globe certification on the hotel that you plan to stay in; choose a hotel that has smaller spaces, this will lead to low carbon emissions. Australia has listed their eco hotels; this is the easiest place to find responsible hotels. If you live in the US, then why not have a honeymoon in Florida? Driving there can help you to lower your carbon footprint. The Maho Bay camp in the Virgin Islands have tent cottages that are accessible by walkways- both the structures are elevated to stop soil erosion. The Uno Lodge is built on top of a precipice that is 6000 feet deep, it uses solar panels and the wastewater is used for irrigational purposes after it has been treated. The lodge is also proud of its collaboration with the Tarahumara Indian tribe to develop sustainable option for logging. The Fiji Resort based in Savusavu has a recycling program, the meals are meals using ingredient from the resort's organic gardens, their waste water management systems help to protect life in the oceans.