Finding the right gift for loved ones can be a pain especially if you're looking for something that's personalized. If you've ever wished that you could turn your friends and loved ones into cute and portable little dolls, the time has come to get out your wallet and get you or your friends a piece. A brand new company based in London called Foldable.Me has developed a way for individuals to make tiny, origami-like figures of their friends or themselves. Try thinking of a customized bobblehead in paper form.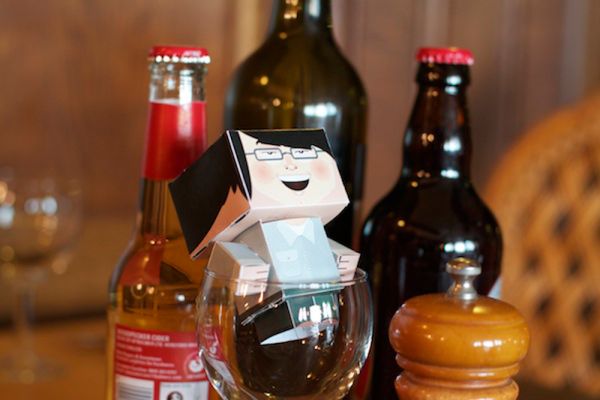 Through the company's website, people can try their hand at a custom creation tool in order to make a figure of themselves or another's image. Once you're done creating the design, Foldable.Me will ship the finished product to you. The unit will arrive as a flat card but since it is precision cut and scored, you need only to perform a few quick folds without the need for scissors or glue and you can have your adorable little figurine which stands over 3 inches tall. The dolls can be further personalized by adding a hidden message at the bottom.
The reason for this novel creation came about when the designers wanted to create a more affordable personalized gift which would look worth-while. Foldable.Me founder, Kejia Zhu, said that most personalized items available in the market consist of 2 dimensional gift cards or t-shirts. To move away from this stagnant trend, he took the help of Chris Beaumont from CubeeCraft to create a simple mode which people seem to have fallen in love with. Thus was born Foldable.Me.
A figurine will cost you $10 and company is looking to ship the items anywhere in the world. For the moment, they're looking for additional funding so that the units can be mass produced on a larger scale.
Via: Kickstarter