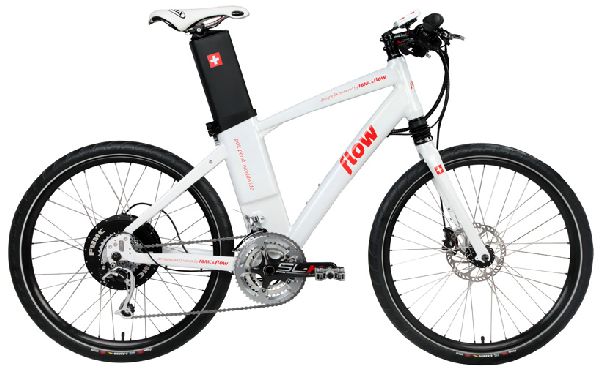 The race is on to design contemporary bikes that not only provide comfort but enable a user to ride without too much exertion. E-bikes are fast becoming the 'in' thing with their ability to help cyclists travel longer distances using a minimal of exertion. These electrically-propelled cycles are also stylish and cater to contemporary fads. The 2012 Taipei Cycle Show saw contenders from all over trying to outmatch the other with their creations. Among the five winners was Taiwanese company Fairly Bike's 'Flow' electric bike. It has a battery integrated into the seat post which can be easily removed to prevent theft.
Fairly Bike presented two cycles for the competition, the Flow and Stromer USA version, both of which won prizes. Outwardly, Flow looks pretty conventional sporting a chain instead of a belt drive commonly used in modern day bicycles. The seat post sports a battery encased in black with a little cross detail. The battery pack and the seat can both be removed so if a rider were to park his bike, he can easily take out both parts and carry it along with him. Bike owners will know how frustrating it can be to have your bike stolen but with Flow, such worries are a thing of the past.
Fairly Bike has for long been producing innovative bicycles designed to keep up with the times. It's among the top 5 OEMs in Taiwan with production taking place in China's Longkou, Taipei and Taiwan.
The popularity of two-wheelers with bikes in particular cannot be denied. They sell more than cars almost every year, a testament to the demand for the humble bicycle. And, with more manufacturers coming up with innovative styles and using high-end technology, bikes look set to remain at the top. It's no surprise either as bikes – conventional or electric-powered – offer low maintenance, easy portability and clean transportation.
Via: Designboom