Shipping containers generally come in 20 or 40 feet sizes and are sturdy enough to transport all kinds of cargo around the world. Their size, durability and shape have made them a favorite with of the pre-fab architects and today we have a bunch of gorgeous and functional building made from old shipping containers. Let's check out how some innovators used shipping containers to create beautiful eco friendly buildings.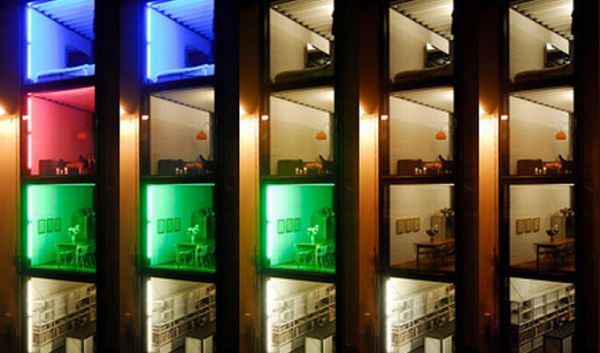 Sculp(IT) home by Live/Work
The most famous example of a shipping container being used to make a building has got be the Sculp(IT) home by Live/Work. Located in Antwerp, Belgium, the building features four shipping containers stacked on top of one another that serve as the four storeys of the house. At just 2.4 meters wide, the home may feel a tad bijou for some but it features a home office on the ground floor, a kitchen and dining on the first floor, the second floor has a lounge, and the third floor has bedrooms.
Aedifica's 'Shipping Container Snackbox'
Located in Times Square, the Shipping Container Snackbox is a unique café building that was carved out of a single shipping container. Three sides of the container are used to serve customers and take orders and the container can always be closed up and moved to a different location if the need arises!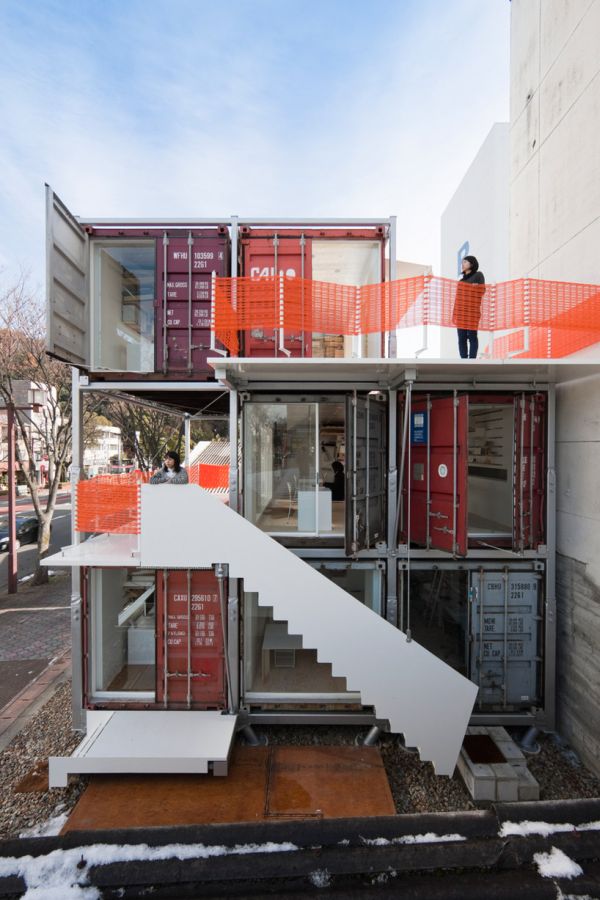 Daiken-Met Architects/Nawakenji-m's 'Sugoroku Office'
The Sugoroku Office by Daiken-Met Architects and Nawakenji-m is a unique building that uses 8 stacked up shipping containers to create a three storey studio building. The building's makers wanted the building to be reconfigurable so they ensured that the arrangement of the building can be changed easily.
Patrick Partouche's 'Maison Container Lille'
Using rural architecture as a starting point, the Maison Container Lille was designed by Patrick Partouche to be a perfectly quaint little residence that was contemporary and industrial at the same time. Using 8 stacked shipping containers, the home features massive floor to ceiling windows to make the most of natural daylight.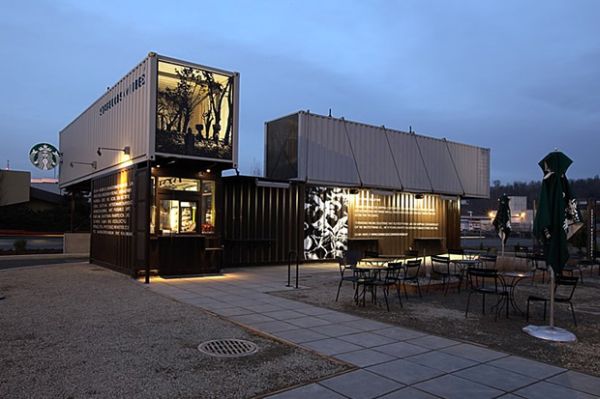 Starbucks drive-thru and walk-up store
Fast food chains often get a bad rep for polluting eh environment with their disposable cups and dishes. Starbucks is a big contributor to plastic trash in its own right but the company appeared to have begun trying to save the environment when it allowed its new outlet in Northglenn, Colorado to be made out of an old shipping container.