Like a phoenix rising from the ashes, Cutty Sark, the world's last tea-clipper, is set to live again. The famous ship was almost destroyed by flames in 2007 and pictures of her charred carcass taken then were enough to convince people that it was beyond repair. But thanks to dedicated restorers, Cutty Sark will once again stand proud.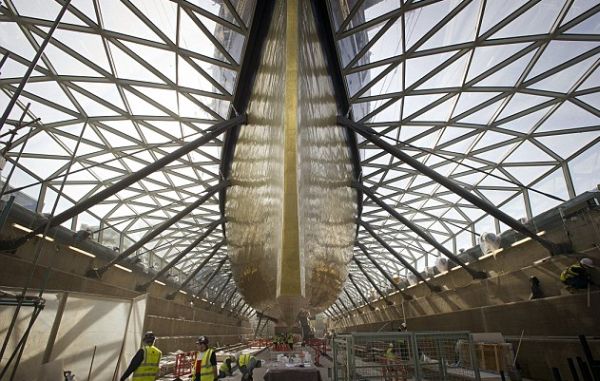 The ship was built at Dunbarton's River Clyde and was launched in 1869 with the sole purpose of carrying tea all the way from China. Back then, she was the most advanced ship to sail the seas and could carry 1.3 million pounds of tea which translated to almost 200 million cups in a single voyage.
Her creators had calculated that the ship would have a working life of not more than 30 years. Cutty Sark proved them wrong and stayed in service till 1922 after which she was put on display in Greenwich, South London, in 1954.
It took restorers five long years and an estimated 50 million pounds to complete the restoration project. Despite the massive damage, almost 90 percent of the fittings and fabric which are still visible on the refurbished ship belong to the original 143-year-old tea-clipper. The items were rescued as conservation work had already started on some areas of the ship earlier and the rigging, parts of the cabin and the mast had already been removed when she caught fire.
Cutty Sark is now primped and polished and is ready to receive visitors. She has been raised on 11 foot steel supports to ease the strain on her iron frame and battered hull. The ship's trustees said that they anticipate the repair work will guarantee Cutty Sark's survival for another 50 years.
Individual tickets have already been sold and tourists will be able to step foot on this historical clipper in Greenwich from April 26th onwards.
Via: Dailymail