People still wonder whether an electric vehicle is a good option or not ? While a compromise on speed may desist you, the saving of fuel might impulse you for purchasing one. With the EV Mini Sport electric vehicle from Japan, technology has made possible to deliver almost similar power like the petrol powered versions. What is more interesting about this vehicle is that the creator is not Tesla, but a Japan-based manufacturer called Tajima Motor corporation that has developed an emission free as well as cool looking mini sports vehicle.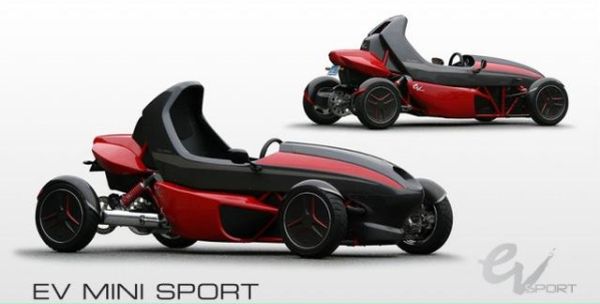 Japan's EV Mini Sport car measures 2.49 m in length, 1.29 m in width and 1.09 m in height. The vehicle is powered by a 40Ah lithium-ion polymer battery which gives you a run of around 30km on a full charge, after which you do have to search for a nearby power outlet. Other than this, the speed is measured at 70 km per hour which gives it the feeling of a sporty vehicle.
This electric vehicle was first showcased in 2010 and is now set to go on sale in Japan and other countries soon. This car weighs 280 kg and is fun to sit and drive around. It is a one seater vehicle where the driver gets the feeling of sitting in a compact cabin just like a pilot. The company will also offer 80Ah and 120Ah versions soon.
The manufacturer of this vehicle will sell this EV Mini Sport for $47,800 and the base model will be priced at $26,000. Consumers will have to order for lamps, batteries, exterior panels, and other equipment separately.
Via: Ubergizmo