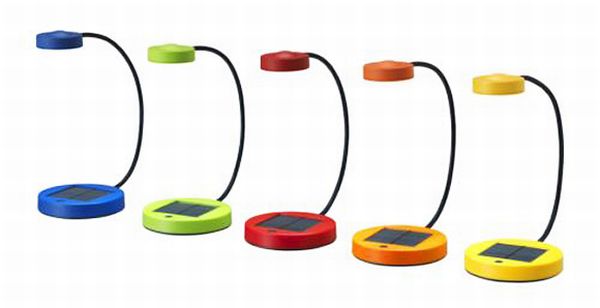 Energy crisis have coupled with rapid population growth and this combination has been the reason for many grand innovations across various fields, to reduce the consumption of energy. As far as lighting goes, the replacement of traditional bulbs and fixtures with LED lights has been well taken and some major developments are already reaping benefits. LEDs economically provide the same light output and consume lesser energy when compared with traditional lighting lamps.
Leaf Lamp by Yves Béhar
This leaf lamp has been designed as an elegant piece of sculpture to sit on your study desks. It is gestural and graceful and it is incorporated with innovative grid-based use of LED lights which lends it the 'green' status.The design is very sculptural and is definitely eye-catching. It has been constructed from two slim aluminium parts and has been equipped with a PC board along with a touch-wheel control that helps you to either change the color or/and the intensity of the light.
Trask Lamp from Mio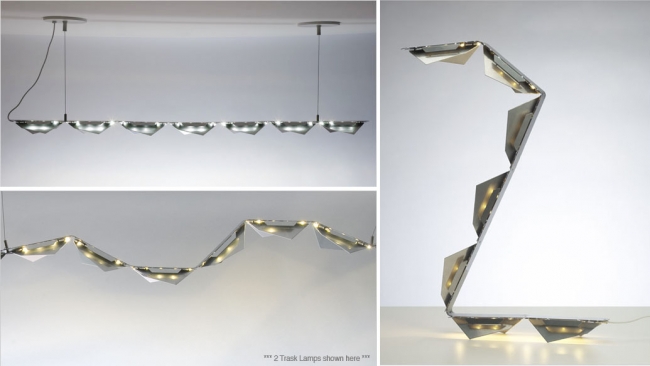 Made from steel that has been laser-cut and powder-coated, the Trask lamp makes use of LED lights, which can be adjusted for use as a table lamp, a track lamp or a task lamp. The lamps arrive flat-packed in boxes and have to be assembled by the user. The assembly can be customized to meet specific needs. Again, it is the LED lights that make this lamp green along with the paint that has been used to coat its outer surface. The multi-purpose lamp could be used according to the changing needs. Suspensions for the track light are also available as extras.
LED Blocks by Glide-Inc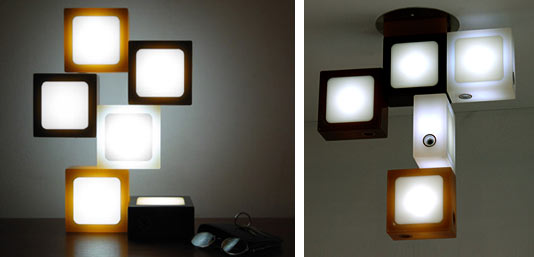 The Twist-Together lamps as they are called attempt to combine 'green' living with lighting and fun. Shaped as large Lego blocks, these lamps are look like resin cubes that fit into each other through a simple key mechanism. Since they are composed of entirely LED lights, they will never get hot and also consume lesser power. They can be combined in various permutations to arrive at a number of designs and the kids will surely love its playful nature. The lamps arrive in two palettes – the 'Chocolate' that is composed of neutrals and browns; and the 'Candy' that consists of bright primary colors. These little wonders are safe and have earned themselves the nickname of, Legos of the lighting world.
SUNNAN Solar Work Lamp by IKEA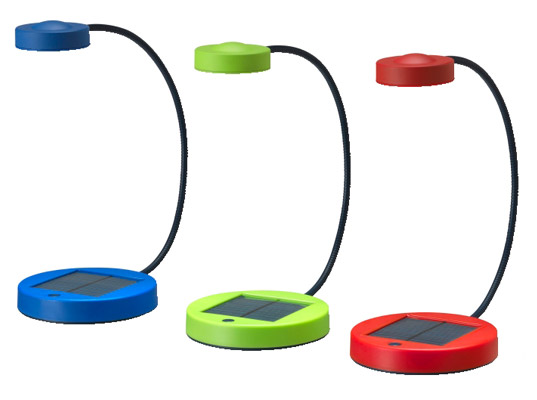 The SUNNAN solar lamp has a multi pronged design. It is solar-powered and thus works on the cleanest possible source of energy. It arrives in five bright and cheerful colors. The lamp has a flexible neck that can be turned in any direction necessary. The charging process is also easy; all you have to do is, detach the solar panel and place it in sunlight for 8-9 hours. This will ready the lamp for 4-5 hours of light. The lamp also carries a humanitarian angle. Every SUNNAN lamp brought will ensure that one more is donated to UNICEF for children who need 'light' in poor and power-starved regions of the world.
Seagull Table Lamp by Qis Design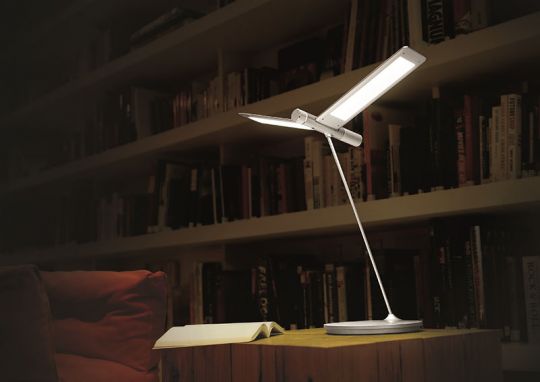 Winning the 2011 Red Dot Design Award, the Seagull light is a LED lamp that has been shaped like a flying seagull. There are two knobs that help control the lighting angles and the brightness of the lights. The 'Seagull' simply flaps its 'wings' to provide light necessary in a certain direction. The LEDs provide the same amount of light for lesser expense in terms of energy and resources. The overall design of the lamp is elegant and it can certainly be used for adorning your living space beautifully.