It is a well-known fact that our environment is facing serious threat from the greenhouse gases emitted by gasoline and diesel powered vehicles and the need of the hour is to replace these vehicles with models that are powered busing cleaner and greener sources of energy. These days several automakers are manufacturing eco friendly cars that are powered by alternative sources of energy and do not emit harmful gases. Japanese automaker Honda is also in the race to design green cars. Here is a list of five zero-emission concept cars designed for Honda.
1. Honda Native all electric concept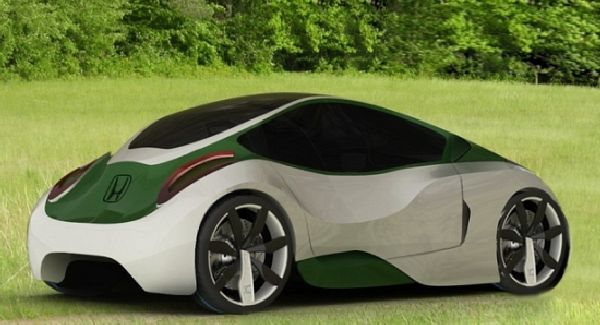 The credit for designing eco friendly and completely emission free Honda Native goes to auto designer Tudoran Liviu. This concept electric vehicle is powered by battery and has got a sleek and stylish look. Liviu proposes the use of lightweight materials to make the body of Native in order to increase its fuel efficiency. Photochromatic material is also used in some regions of this car and it allows the car to change its color as per the changes in light, temperature, and other environment. This green car is powered by a lithium-ion battery pack.
2. Honda Air concept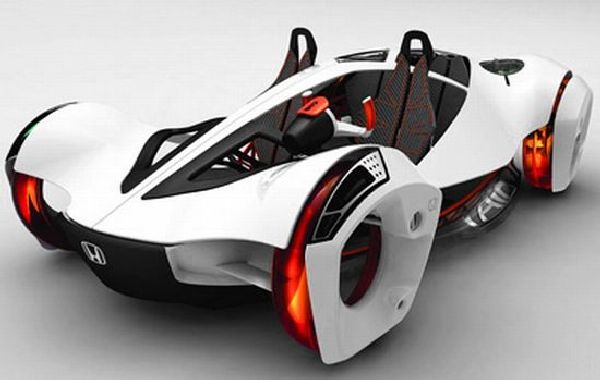 Designed by Honda, the Air Concept car was unveiled by the company at the Design Challenge competition of the 2010 LA Auto Show. This eco friendly, emission free car weighs less than 1000 lbs and its body panels are built using lightweight vegetable based polymers. This car has got a cool look and it is spacious enough to accommodate four people. The design of Honda Air concept is inspired by wing suits used by skydivers. Compressed air and a pneumatic regulator system are used to power this car, in which tank pressure is regenerated using turbo vacuums and external air flow. The range of this car is around 100 miles and the tank pressure plays an important role in increasing the Air Concept's range. The cockpit is more or less open.
3. Honda 3R-C concept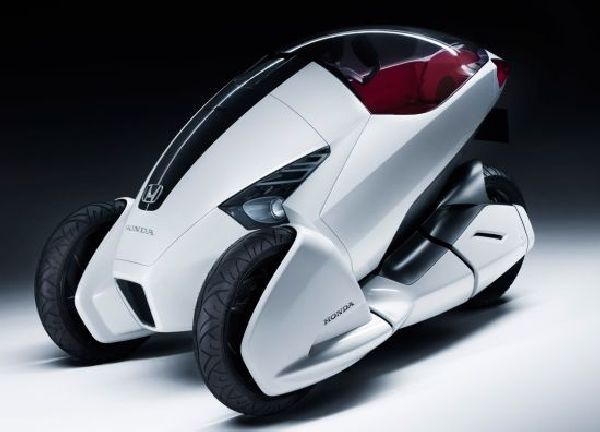 This eco friendly, zero emission car is developed by Honda's designers at its European R&D facility in Milan. This futuristic vehicle named Honda 3R-C concept was shown to the world during the Geneva Motor Show in 2010. This three-wheeled car has got a single seater design and it is powered by battery. The 3R-C Concept sports an electric drivetrain and a canopy that can act as a windshield as well as a cover. The battery that is used to power the electric motor used in this concept car is fitted in its three-wheeled chassis. Honda said that the battery was fitted in the chassis to reduce the center of gravity and give more stability to the 3R-C. The canopy of this car can be used to cover the seat of the driver when the car is not moving.
4. Honda's PUYO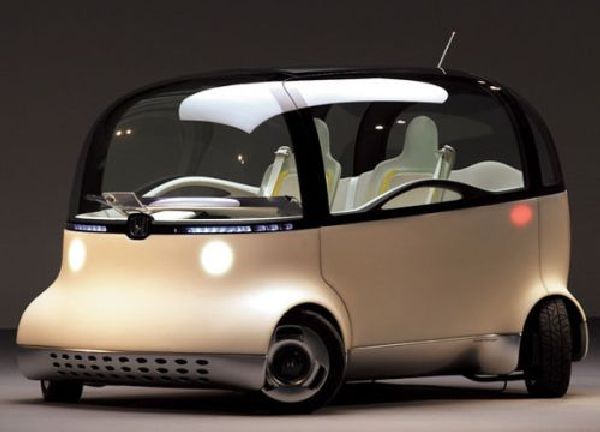 PUYO is a concept car designed and manufactured by Honda. This car has got a unique look and minimalist design. Honda claims that this eco friendly car powered by hydrogen fuel cells is a safe and fun car. The look of this car looks like a box and this makes the car spacious from inside. The PUYO can comfortably carry four passengers. The body of PUYO is almost transparent like jelly bean and its interiors are ultra soft. The design of PUYO looks similar to the solar and wind powered launched by Venturi. This futuristic car sports instrument panel monitor, controls and meter displays.
5. Honda Rogue concept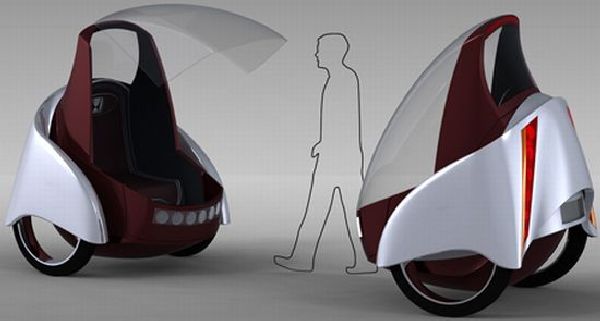 The credit for designing Honda Rogue concept, a zero emission vehicle, goes to auto designer Jon DeGorsky. One look at the car and you will realize that the DeGorsky is very much inspired by the Segway and GM's P.U.M.A concept car and he has used his creative skills to come up with Rogue concept. This all-electric car is powered by battery and it is completely eco friendly. A remote control can be used to control the Rogue concept, which can carry only one person.