Motorsports: As we know them
Fast cars have never failed to excite us with their powerful roar, sleek bodies and speeds to break the sound barrier. There's something about race cars in particular that fills viewers with a rush of adrenaline even when watching from afar. For years, audiences have been left stunned with the speed and performance these marvels are capable of, giving birth to an industry that has witnessed many changes in its history.
Following the end of the Second World War, motorsport saw a rise in popularity with modifications made to enhance performance and design. NASCAR held its first competition with Buddy Schuman winning the 200-lap race on an 800-meter dirt track in 1952. By the mid-60s, the cars were purpose-built vehicles with a stock-appearing body. The number of dirt races decreased as superspeedways were built and dirt tracks paved.
The 50s and 60s saw a new breed of powerful hybrids built using American engines and European chassis like the AC Cobra and Lotus 19. This later gave rise to the 60s and 70s Can-Am Series with Clubmans in particular providing audiences with loads of entertainment. In the 1980s, John Webb aimed to revive the interest in large sports prototypes with the introduction of Thundersports after prototypes saw a decline from 1976 onwards as sport car racing saw the dominance of Group 5 special production vehicles and Group 4 Grand Touring automobiles. NASCAR's 'modern era' is said to have begun in 1972 after the RJR Tobacco Company sponsored the Winston Cup Series and reduced the racing schedule from 48 races to 31 along with other changes.
The Winston Cup Series saw a rise in popularity in the 90s while American Championship Car Racing saw a decline. FISA, a subsidiary of the FIA, decided to separate rally cars into three groups – Group A with modified production cars, Group N with production cars and Group B with modified sports cars. In the US, the IMSA GT Series became the now renowned American Le Mans Series while European races eventually became related to Le Mans.
The shifting sands
The depletion of fuel sources won't be kind to motorsports as we know it. Race car engines are powerful and need to rely on large amounts of fuel in order to function. If trends continue, there will come a time when the roar of a V8 will be a thing of the past. It is this noise that holds audiences spellbound as it announces the entry of a powerful beast on wheels. But change is inevitable and the need to rely on green fuel sources is slowing changing the face of motorsports.
The incorporation of F1's Kinetic Energy Recovery System is testament to this change. The KERS device stores energy generated while braking which is converted into electricity. The energy is then used for short power boosts at the press of a button.
While race car enthusiasts will sorely miss the smell of gasoline and the roar of engines so familiar to motorsports, electric motors do have their benefits. Aside from the green and clean factor, they deliver instant torque at 0 rpm. Coupled with the light-weight nature of electric cars and the power boost function, they could very well turn around those hard-nosed enthusiasts.
Notable trends
a) Green GT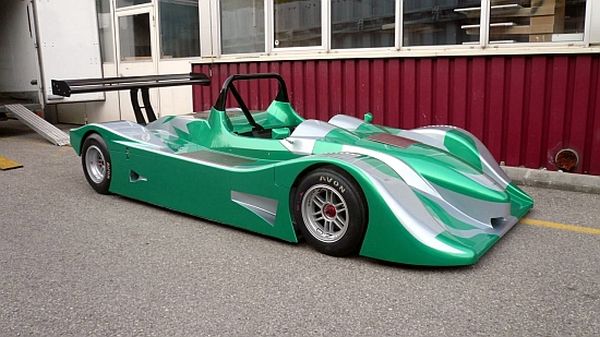 A couple of years ago, Swiss company Green GT developed an all-electric race car that could hit speeds of 170 mph using dual water-cooled 100kW electric motors. The motors are driven by twin 30kWh lithium polymer battery packs sitting on a carbon chassis. They provide a torque of 1,475 lb/ft up to 100 mph and decrease it to 590 lb/ft till it hits 170 mph.
b) Hybrid Honda CR-Z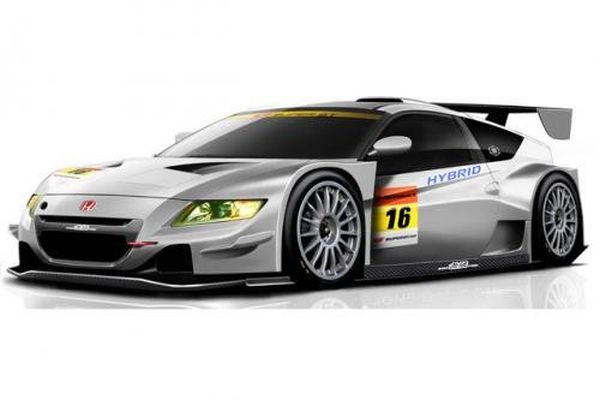 The Hybrid Honda CR-Z will be showcased in the Super GT, the first Grand Prix event to be held in Japan. No specs have been revealed yet, but we can expect it to touch close to 300 hp in terms of power.
c) F3 race car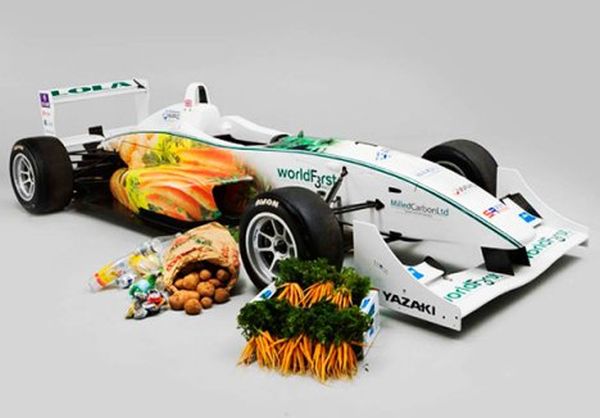 Not your conventional electric race car, the F3 vehicle is made using products we consume every day. It has a body constructed out of potatoes, seats made from soybean oil foam and flax fiber, a steering wheel made out of carrots and a bio-diesel engine to power it. And, if you think that the organic vehicle won't be able to hold out in a race, think again: it can hit speeds of 125 mph!
d) Electric Yokohama race car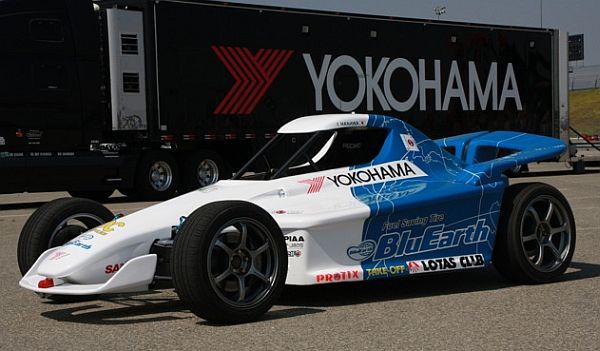 A Yokohama-sponsored electric car set a new electric vehicle record in 2011, conquering the 12.42-mile track of Pikes Peak International Climb in just 12:20:084 minutes. The car uses Sanyo lithium-ion batteries and fuel-friendly Yokohama BluEarth tires. Its performance is all thanks to an electric motor that generates 268 hp and 258 lb/ft of torque.
e) AEGT01 electric race car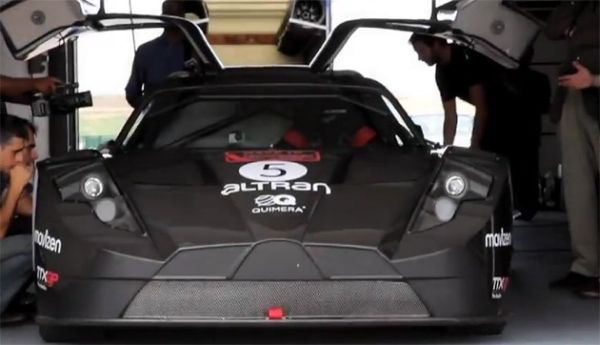 Spanish eco transport consortium, Quimera, launched what it claims is the most powerful EV on the planet in 2011. The gull-winged AEGT01 has a carbon monocoque body with three UQM motors. This pushes the car to a massive 700 hp and over 1000 lb/ft of torque. Tuned to a multi-speed transmission, the AEGT01 can go from 0-60 mph in just 3 seconds.
Are you ready for a silent race?
With the world clamoring for green fuel and eco friendly technologies to build automobiles, it's only natural that the world of motorsports must join the bandwagon. Of course, it'll be years before the internal combustion engine is phased out but an all-electric solution seems to be the only feasible choice rather than gas/electric hybrids. Given time, race cars will replace their signature roars with silence and it'll be interesting to see how motorsports enthusiasts take the change.