Whilst automobile industry manufacturers have been hammering away at devising models that showcase advanced features and style, Volvo Car Corporation has adopted the green approach. Keeping the environmental concerns into mind, the company recently unveiled the latest Volvo XC60 Plug-in Hybrid Concept Car for consumers seeking a distinct blend of style and ecology.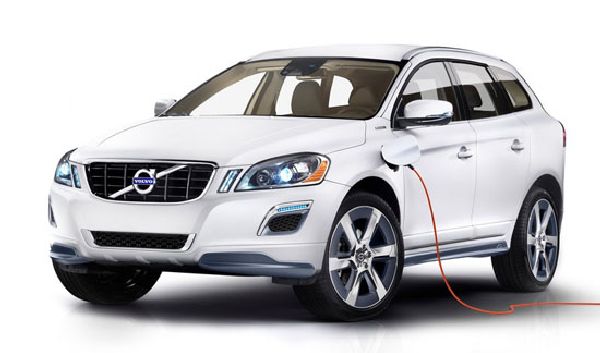 The elegantly designed hybrid car integrates a unique layout and neat trims to accentuate the overall appearance. The meticulously conceptualized model from Volvo is not only economical, but also ascertains magnificence in performance without going too loud. Integrated with simple to user interface, the Volvo XC60 enables users to effortlessly choose between electric powered motor and high performance gasoline engine.
Combining the power of a topnotch vehicle and eco friendly attributes, the plug-in hybrid machine ensures that users stay green without compromising on the performance. Doused in exquisite white tinge, the concept model car also brings forth the properties of a luxury car. To render a truly unique user experience, Volvo XC60 Plug-in Hybrid Power will be serving consumers with three purposive buttons, comprising Pure, Hybrid or Power.
By choosing the 'Pure' mode, the vehicle will solely extract energy from its electric power and allow users to enjoy up to 35 miles. The Hybrid mode, on the other hand, will enable drivers to use the gasoline and electric engine. The stated mode will also let users enjoy with reduced carbon emission.
Lastly, the Power mode significantly optimizes the vehicle's technology for an enriched driving experience. Under the power mode, the car's engine will utilize 280 hp and 380 Nm alongside 70 hp and 200 Nm electric motor. Besides all these, four cylinders and lessened fuel consumption are other important aspects that augment the vehicle's value.
The new Volvo XC60 Plug-in Hybrid Concept Car will be displayed during this year's North American International Auto Car Show. However, the availability and further details are yet to be disclosed.
Via: igreenspot