Energy companies are finding success in efforts to generate power from sea waves. As the search for more alternative energy sources is going wild, an Israel start-up energy company Eco Wave Power has developed two small-scale devices for wave energy. The devices, dubbed the 'Wave Clapper' and the 'Power Wind' are still under work. The company intends to mass-produce the devices once the final round of testing is successfully over.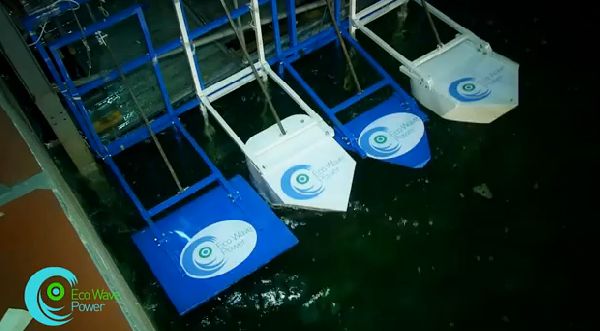 The 2.5 meter long devices can produce about 5 kW of power from sea waves. The devices were successfully tested two times in a wave pool at the Hydro-Mechanical National Institute in Kiev. The company is getting ready to test the devices in final phase before moving to large-scale productions. The devices are proven as producing a steady stream of power in the movements of waves. Watch the video below to see how the devices work.
Eco Wave Power has received funds to develop three ocean energy devices. A full-size commercial scale ocean energy power plant is coming. It can generate much electricity that can power up about 1000 households. The innovative technique to produce power makes less impact on the nature and the surrounding areas.
According to David Leb, founder of Eco Wave Power, the company is young in the field of ocean energy. It looks forward for a steady and reliable progress. Other energy companies had been researching the ocean power for several years. On the other hand, Eco Wave Power works to release commercial scale devices as early as possible, Mr. Leb adds.
Via: GreenProphet