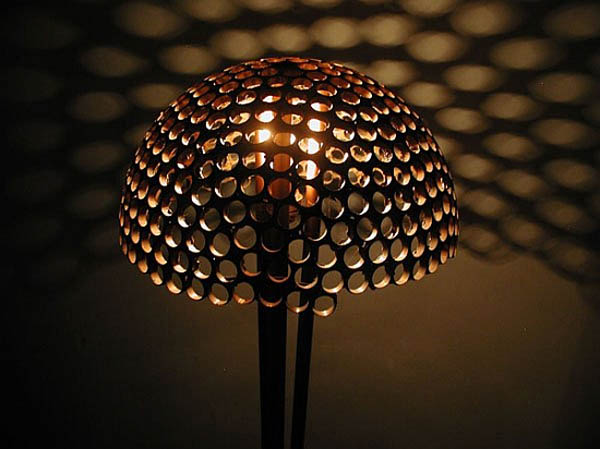 It has become the duty of every citizen to do all he can to live up to the three R's: reduce, reuse and recycle. If we don't, we'll soon see ourselves struggling to survive in an over polluted world. Some noble souls are already involved in creating products using discarded materials, producing tasteful and functional objects for daily use. If you're one of those who'd like to join the green brigade, you can begin by getting yourself some of these trendy recycled lamps.
Honeycomb inspired lamp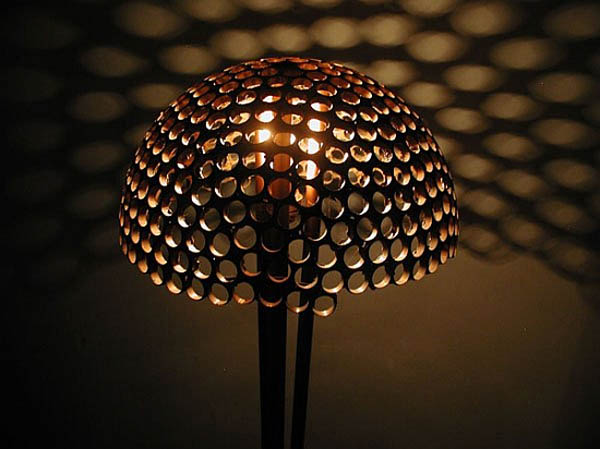 This honeycomb inspired lamp is the creation of industrial designer Georgi Porgy, and it is aptly titled, the Olive Tree Light. It is made out of old copper rings designed in a honeycomb pattern, which produces a unique and very interesting lighting effect. To ensure that it doesn't veer away from its green intentions, install an LED lamp for minimal impact on the environment.
LED lamp from recycled coins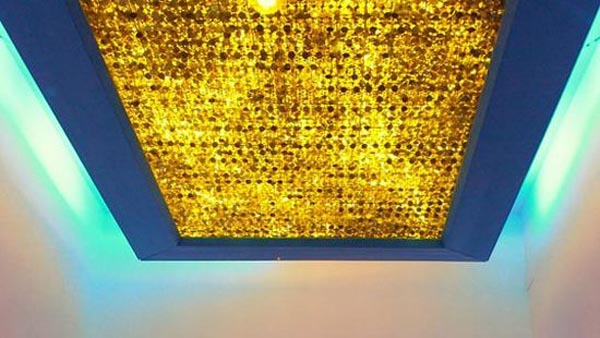 Waste metal numbers in tens of thousands, consisting of everything from computer parts to unused coins. While this next item may not be the ideal project for coin collectors, it's perfect for those who're looking for fancy yet green lighting fixtures. Designed by Kellam Clark, a New York based designer, Starlight has been built using LED lights and recycled brass metal coins that sparkle as you walk beneath it.
Floor lamp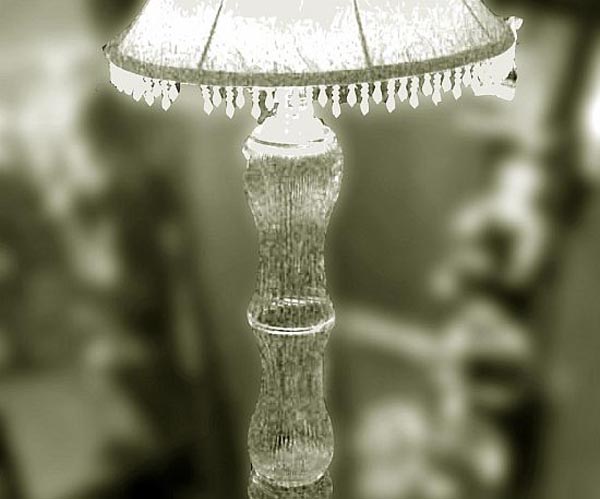 Floor lamps can be made out of a variety of materials and this next product shows how beautiful recycled fixtures can be. No details have been given about the maker but what we do know is that its trunk is made out of pieces of cheap vases sold by road side vendors while the base is crafted out of an old ceiling light fixture.
Funky lamps made of recycled washing machine parts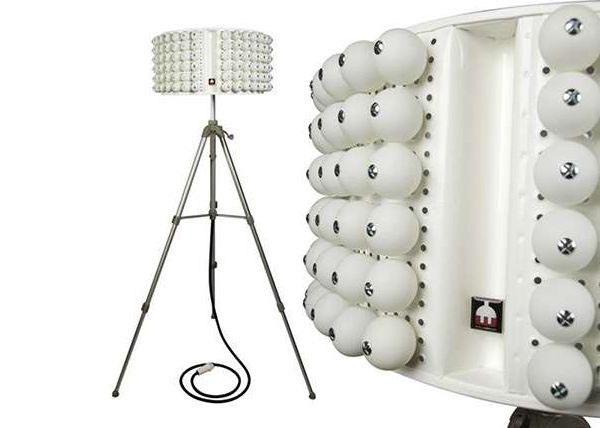 Portuguese designer, To Martins has created some novel lamps out of washing machine parts as part of the REWASHLAMP Project. The shade is made from the inner barrels of the machines and rests on a base which is actually a tripod used by photographers for taking shots. The tripod is adjustable so users can adjust its height according to their preference.
Helios lamp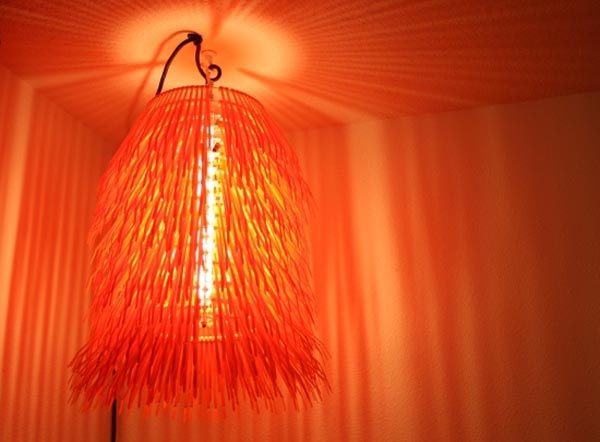 Who knew zip ties could look so trendy? Designer Charles Parsons used over 1,000 of these little things and acrylic rings to create the Helios lamp that stands 24 inches in height with a diameter of 15 inches. The rings and zip ties are held together by washers and nuts.
Old bike parts lamp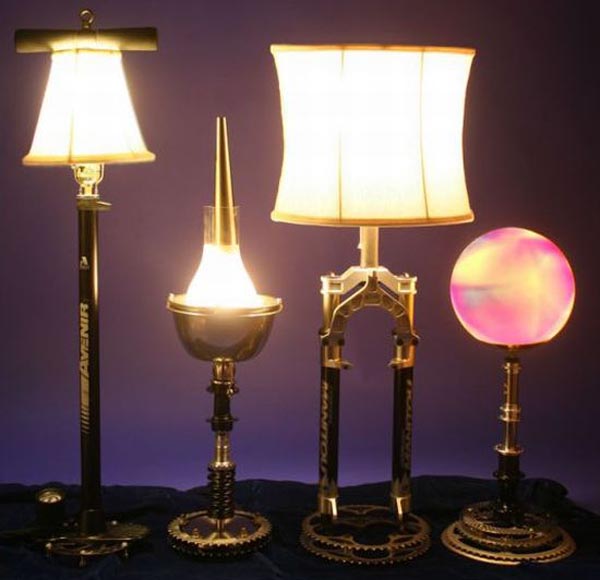 Old bikes have inspired many DIYers to come up with creations like tables and chairs. But, Michael Martins has taken his passion for recycling to another level by designing beautiful lamps out of old bicycle parts. His 'Bike Part Art' comprises creations like the Eternal Lamp, Shock Lamp and Bankers Lamp. The Street Lamp Orb has an adjustable stand that can be lowered or heightened.
Rea lamp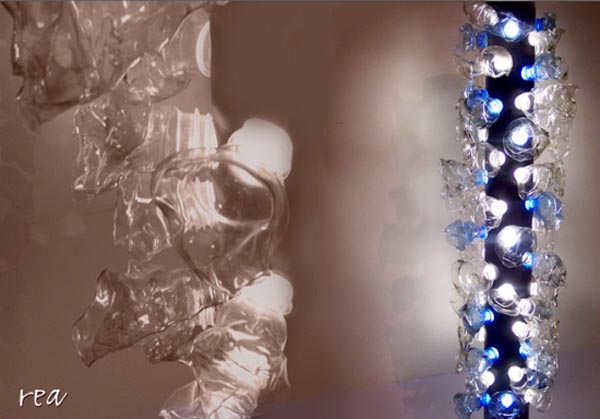 Installation lamp, Rea, is the creation of designer Paulina Rozalia Wiklo. It incorporates 69 bulbs enveloped in PET, a material used to manufacture common bottles. The trunk or spine of the lamp has also been built from recycled plastic, which is also 100 percent recyclable. Incidentally, it is cheap and practical to recycle PET, of which the resulting material is used to produce polar fleece and fiber for polyester products.
Old keyboard lamp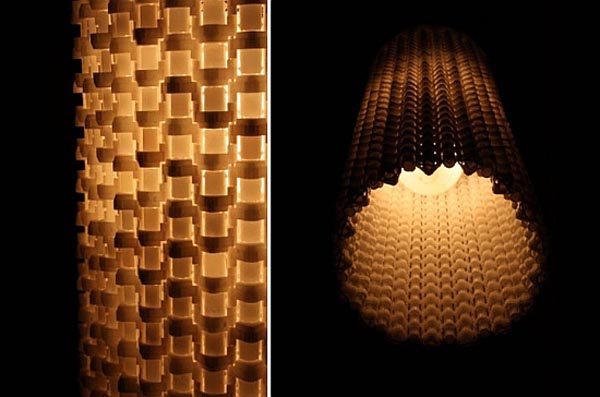 Old keyboards, like other computer peripherals, are usually discarded once they've reached the end of their tether. But, Nolan Herbut has turned this trend around by using old keyboard parts to create a beautiful lamp. The keys of the board have been taken out and used to weave a distinct and trendy pattern. Attach a light bulb and you have a lamp that's contemporary and chic.
Recycled plastic lamp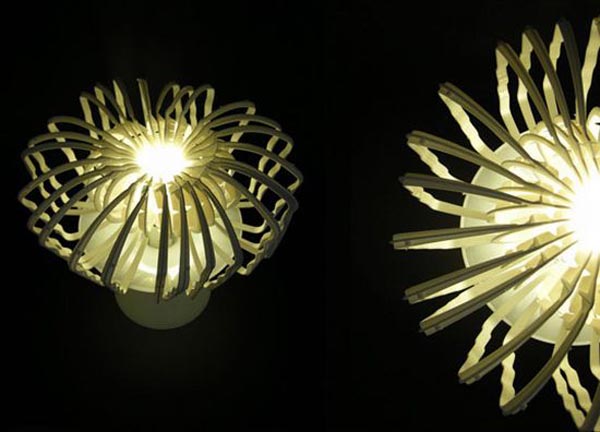 Lisa Fu and Su Sim have created stunning recycled plastic lamps reminiscent of underwater life forms. Using plastic bottles, the lamps are titled in view of their shapes, which range from jelly fish to stingrays. The items were originally created as part of the Art for Grabs event in Kuala Lumpur. The ethereal pieces have wowed audiences for their likeness to creatures that dwell beneath the oceans.
Old cassette tapes lamp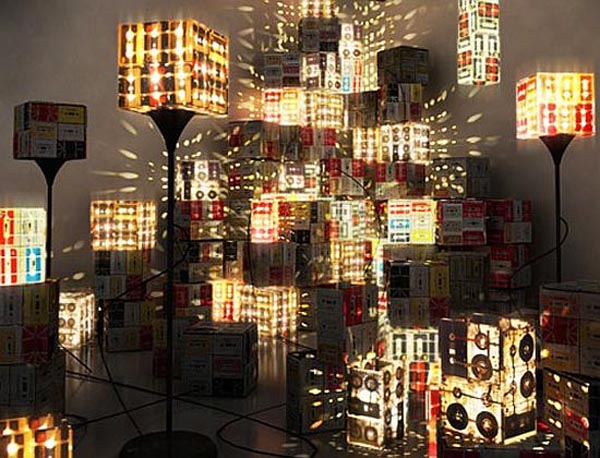 CDs and DVDs have edged out cassette tapes, leaving those with a collection of them with no other option but to discard them. Ooomydesign, a design studio, has decided to give this popular '80s products a chance to brighten up interiors by creating lamps out of them. The colorful items are a novel way to reintroduce cassettes into the lives of those brought up during the 1980s.