Eco hotels were mostly presented as Eco Lodges because of their location, often in jungles, and their design inspired by the use of traditional building methods applied by skilled local craftsmen in areas. So if you are an eco friendly customer you would like to know whether the hotel that you book is eco friendly or not.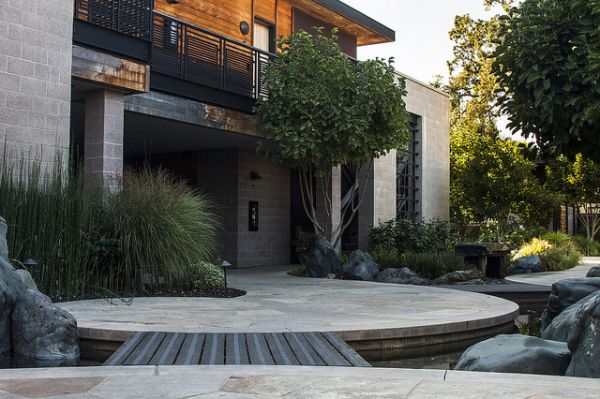 Checklist On What To Search For Eco Friendly Hotels
In the absence of a word-of-mouth or written recommendation, it can be difficult to ascertain a hotel's eco-integrity. If you're looking for a hotel or resort that's genuinely green, sites like GTG feature properties that are both green and great, as well as provide tips on how to be a more eco-minded traveler.
Refer to buzzwords like organic, local, eco-friendly, eco-lodge, or environment etc. There's no law that prohibits the use of green jargon; it's up to you as a consumer to do your homework.
Is there a bona-fide recycling (bonus points for composting) program?
Does the property employ locals/incorporate and support local culture and community? How?
Is the property built and furnished with natural and/or reclaimed or renewable materials wherever possible?
Are there green options for guests, such as bike rentals and local culture-based activities?
Does the property have green certification from a legit international or domestic organization or program?
Does the property use alternative fuel or electric carts for guest transit on-site and off?
Are bathroom amenities and cleaning agents chemical-free? Bonus points your in-room goodies are locally made.
If there's on-site dining, is the food seasonal and sourced locally whenever possible which reduces fossil fuel output as well as promotes local food security? Do family farmers, ranchers and fisherman supply ingredients? Is there a chemical-free on-site rooftop or other garden from which the restaurant sources product?
Does the property have a living roof or walls?
Is the property using alternative resources for operations? Examples include solar or wind power, geothermal heating and reclaimed water systems.
Summary
Eco hotel is a hotel or accommodation that has made important environmental improvements to its structure in order to minimize its impact on the environment. The basic definition of a green hotel is an environmentally responsible lodging that follows the practices of green living. These hotels have to be certified green by an independent third-party or by the state they are located in.