In today's world, most people seem to be aware of the impact their actions have on the environment when traveling. The amount of resources likely to be consumed at the destination is foremost in everyone's minds. So, instead of deciding to stay home or purchase carbon credits, they have adopted numerous ways to diminish footprints and boost sustainability. A number of accessories and gadgets are now available that promote the use of refurbished or recycled materials instead of wasting new resources. They even make use of natural sources to provide you with clean water and power.
Green Luggage
Eagle Creek is one of the top manufacturers of eco-friendly luggage. They understand the demand for durable luggage that has been produced in a sustainable manner and cater to consumer needs accordingly. Every range of luggage items that the brand has is made with materials which have been sourced responsibly and have produced the least amount of waste in the process. But the company has not forgotten the requirements of travelers and, therefore, the luggage comes with additional features like multiple grips for easy handling and dedicated shoe slots.
Osprey Packs has launched the ReSource Series which is a collection of quality daypacks for the travel-minded. Made from materials which are almost 100% recycled, these backpacks and shoulder packs are suited for rough travel conditions.
Travelers these days can even sleep green with the help of the PB Bamboo Travel Blanket Set which is made from 100 percent natural bamboo fibre material. Both the eye mask and soft blanket are organically anti-bacterial and hypoallergenic. The best part is that the source material, bamboo, grows and regenerates fast without the aid of pesticides or relatively large amounts of water.
Safe and "Sound"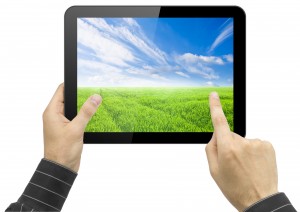 Merkury Innovations sure knows how to appeal to the environmentally conscious traveler. The company has come up with Eco Speakers made out of cardboard. Produced from nearly 70 percent recycled substances, these speakers are compatible with almost all sorts of devices and are available in a wide variety of designs.
Bag of Rhythm Audio System from the House of Marley is both a stereo system and a shoulder bag. It is also portable. Equipped with woofers, double speakers as well as an amplifier, this marvelous piece of eco-equipment comes from reclaimed canvas and sustainable birch.
An alarm clock that uses water to function sounds like the perfect gadget for nature lovers. Each time you refill the Bedol Water Alarm Clock, it lasts about six months.