Being eco friendly is the growing trend these days and more and more people are adopting this trend because it can be associated with many benefits. Some people think that eco friendly fashion is not stylish and very expensive to don but it is neither of the two things. The sustainable fashion has undergone many changes and it has become better with time and now you will see that there many affordable options available when it comes eco friendly fashion. If you wish to look your best then you need stylish clothes and you also require trendy accessories to complete your look.
There are many eco friendly options available when it comes to stylish accessories and both women and men these days are eagerly switching to the sustainable fashion accessories. Let us move forth to the part where we jot down some of the eco friendly fashion accessories that will convince you to switch and go green.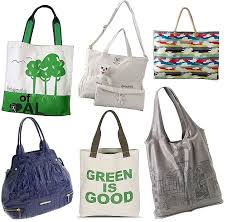 The first on the list is eco friendly handbags. You will agree to the fact that every woman loves to carry a stylish handbag that can complement her outfit in a perfect manner. What if you could get a handbag that can not only make you look ultra stylish but also help you to save the world? There are many eco friendly handbag options available in the market that can leave you speechless. These bags are manufactured from sustainable materials so that they do not cause any harm to the environment and still serve their purpose in the best possible manner.
Eco friendly jewelry is also one that is gaining a lot of popularity these days. You can get sustainable jewelry in every price range and most of these pieces are made from recycled products which makes them friendly to the environment and very exclusive. They possess high style quotient which makes them a wonderful option for everyone who loves style. You will see many celebrities donning eco friendly fashion accessories in many of their public appearances.
The world is changing at a very fast pace and the threats for the environment too are becoming dangerous by the day. It is our duty to protect our planet and make it a better place for the generations to come. You can make your contribution by picking eco friendly fashion accessories such as natural shades. Sunglasses are common and very popular fashion accessories among both men and women. You can look stylish and save the world at the same time if you choose to wear sustainable sunglasses which are quite easily available in the market and that too at amazing prices.
Every fashion accessory that you can think of is now available in sustainable forms as people from all over the world are coming together as one to save the world they live in. From eco friendly sun glasses to sustainable shoes, you can turn eco friendly from head to toe! Yes you guessed it right, you can now get sustainable shoes that will enhance your look and also pose no threat to the environment.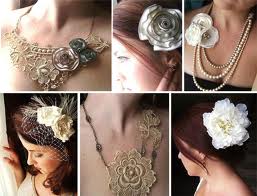 Saving the world should be the top most priority as demons like pollution and global warming are posing a grave threat to the world. We are responsible for creating these demons and so it is our responsibility to stop them from harming us and our future generations. These sustainable fashion accessories are just a tiny but important contribution in the movement to make this world a wonderful place to live as we owe this to the generation yet to come.