Engineered hardwood floors serve as the best Eco-friendly choice for homes in dry, tropical regions or homes built on concrete slabs. They are authentic wood floors produced using a core of plywood or hardwood with a top layer of solid wood veneer. Moreover, they are completely different from laminate flooring, because laminate floors are artificial/man-made floors. Here let us have a brief look about the Eco-friendly benefits of engineered hardwood floors, installation methods, and their equal variety options that will help in a great way to remodel/renovate your green home.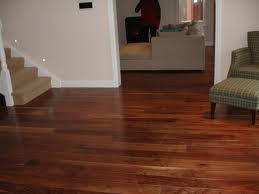 A lot of people get confused on which material to select for their flooring. It is well-known that distinguishing engineered hardwood floor and solid plank floor is quite difficult. Even the trained eye has agreed the fact that they are fooled often. Typically, both the floor types show an Eco-green natural look, but in properties they are totally different.
Eco-friendly benefits of engineered hardwood floors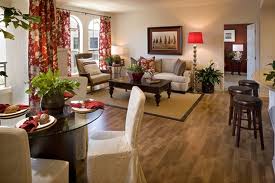 1. Real sustainable wood. Engineered hardwood floors are totally environment friendly just like cork or bamboo. They are manufactured using hardwood, which is glued on the top layer of the sub-surface. Thus, the finished product looks like a natural hardwood with offering greater stability benefits. Moreover, most of manufacturers verify forests/forest lands as sustainable, which make sure that forest lands are not in risk of dying out.
2. Strength. Engineered hardwood floors protect against heat and moisture than the other solid wood floor varieties. These flooring can tolerate the increased moisture levels, where the other wood material would not allow water standing on it. Furthermore, they help to reduce spaces due to periodical changes and prevent cupping due to wetness/moisture conditions.
3. Can be refurnished. A normal thickness of the hardwood floor ranges about 3/8" to 3/4", which is 1 to 2 cm. The veneer is the top layer of the desired wood and it should be thicker. The thicker the veneer is, the more costly the flooring material will be. If the veneer is stuck between 2 mm and 6 mm, you can furnish several times as you wish. When purchasing engineered hardwood floors for your green home, it is necessary to pay attention about the materials used in manufacturing and their appearance in the top layer.
4. Easy to clean. With proper maintenance and care, you can protect your engineered hardwood flooring for many years. This floor holds a natural characteristic of looking new and bright, which will last for a lifetime.
5. Easy to install. They can be easily installed on below or above quality/grade by using adhesive, nails, staples or floating. Moreover, they can be mounted on sub-floors or hard surface flooring that includes terrazzo, marble, OSB, vinyl tile, ceramic tile, concrete, plywood or other existing floors.
Installation methods
Engineered hardwood floors are installed in various ways that actually depends upon the type/variety you buy. Some of common installation methods are given below.
1. Nail-down floors. This is fixed for the 3/8" thickness floor, which needs nailing to enhance stability.
2. Floating floor. The 5/8" thickness planks are enough to work as a floating floor.
3. Glue-down floor. The 1/2" thickness plank can be fixed down.
Engineered hardwood floors can be installed in parts with light moisture. They work well in basements, bathrooms and kitchens where light moisture will be present.
Equivalent species of engineered hardwood floors
Here listing a few flooring options that come from engineered hardwood flooring ranges.
1. Hand scraped hickory. This is one of the best and latest flooring option that is available in a variety of installation methods. You can give your house flooring a genuine look with the standard length of 5 feet. This is Eco-friendly as this type of floor allows bright heating underside.
2. Bamboo engineered flooring. Bamboo comes under grass and all bamboo floor covering is engineered. This flooring is carbonized, looks green and great and is available cheaper. The boiling or steaming process helps to give the wood a deeper shade.
3. Maple engineered flooring: This flooring has a rich finish, silky smooth just like solid hardwood. It is available in reasonable price, by which you can finish the best Eco-friendly maple flooring in family, dining or living rooms.
Conclusion
The best advantage of engineered hardwood floors is that they can be used in areas where wood plank floors cannot be used. They are the best sustainable options, which cost less than solid planks. It is necessary to buy quality engineered hardwood floors that suit your house needs. Also, make sure that not to invest with low price flooring which would last only for a short time.