Since the emergence of the realization that our planet is on the verge of extinction, a sea change has set in. Individuals and corporate world now strive hard to contribute maximum to sustain the environment. Governments also keep coming up with policies that aim to encourage people and the business world to put in efforts in order to save the planet and keep it green. Many companies, be it a car manufacturer, or any gadget maker, are doing their best to come up with fabulous ideas that can help people to keep their carbon footprint at bay.
The companies are coming up with gadgets that are eco-friendly, as in they are made of recycled products, and they enable a person to cut down his energy usage. Be it the electric cars, solar powered lawn movers, air powered bikes, or any gadget for use in kitchen and homes to save energy, all are green gadgets that reduce the carbon footprint and sustain the healthy environment. Owing to the fast development of technology, amazing eco-friendly products are on the rise, and one such product is the docking stations made of recycled materials. Scroll through to find out some eco-friendly docking stations:
Docking stations for iPhone and iPod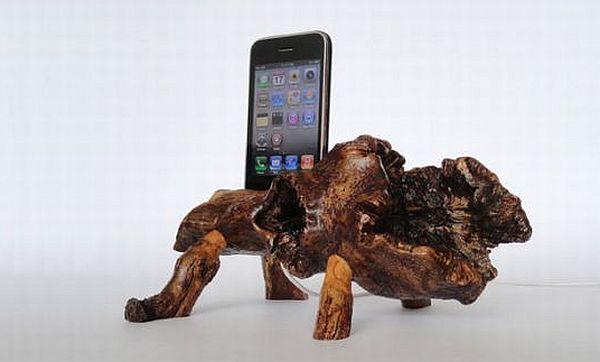 Wooden docking stations by Vallis Wood are a perfect combination of nature and technology. Technology freaks simply love it, as the docking system serves its purpose well and its rugged looks give such a classic look. The designer has given a functional framework to a natural piece of wood. The wooden docking stations are available in a variety of designs and types, and a very significant feature of this product is that no docking station is made of live wood; all the wood used is the dead wood.
Recycled vintage golf club iPhone docks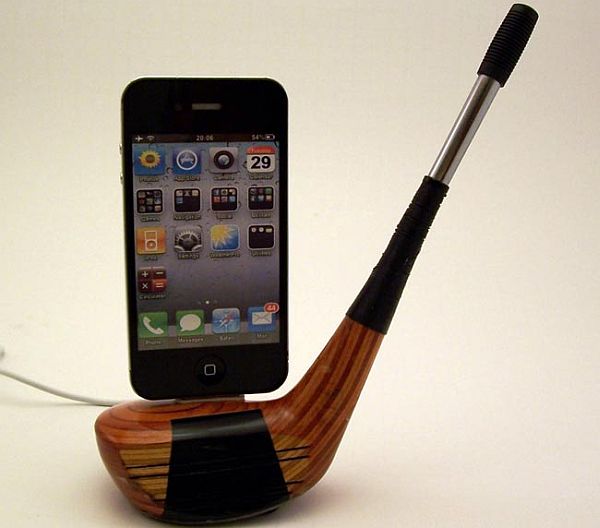 If you are a hard-core golf fan and a green freak then you will certainly love this iPhone dock. Every golf iPhone dock is made of recycled material and has a shape of a golf stick. You have ample variety of designs to choose.
Tree branch iPhone dock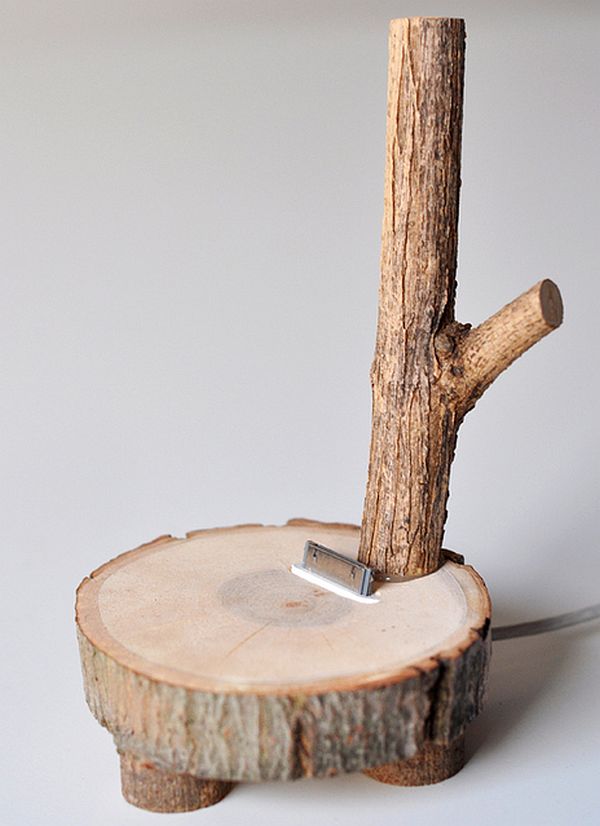 This is one cool iPhone dock that you can easily make on your own. All you need is a small log, a straight tree branch, and some tools. This tree branch iPhone dock looks beautiful and a cool showpiece.
Summary
Recycling is an effective way of waste management, as it saves the environment and people's money. Docking stations made of recycled materials are an ideal example of recycling and they are all the rage these days, as people like them for their eco-friendly nature and the rugged look.