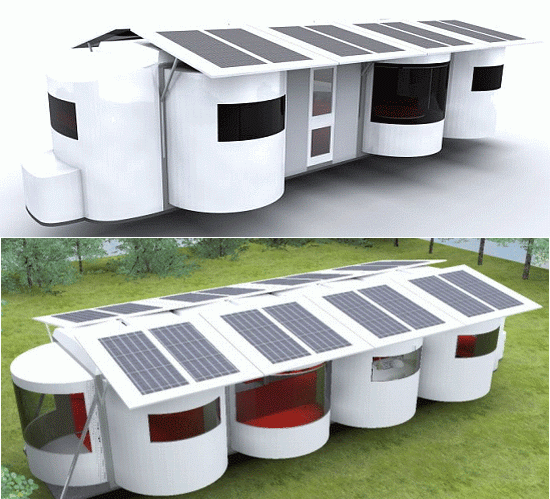 Bored of living in a luxurious home filled with renewable energy devices? You can break the boredom by opting for a sustainable mobile housing idea that is completely eco friendly. These green homes are not only mobile, but also comfortable. These green caravans help us conserve fossil fuels and also protect our environment from harmful gases emitted by these vehicles. The introduction of green caravans would definitely help us learn more about our environment and the measures needed to safeguard the environment. Here is a list of five eco friendly caravans for a green living on the go. Have a look.
T-Van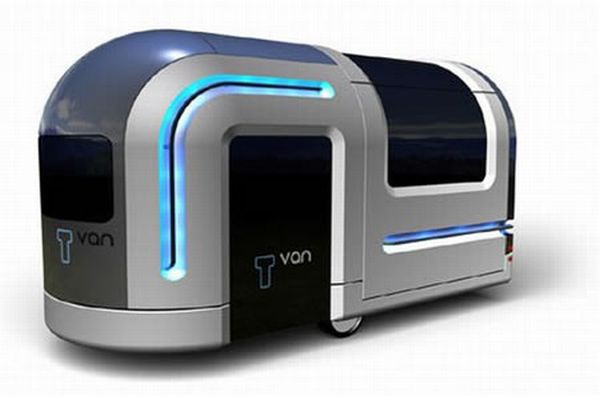 Humankind has been using caravans for ages and it was time that the caravans got a facelift. Chris and Andrew Johnson deserve credit for giving a modern and highly innovative facelift to the caravan. They have used modern technology perfectly to give a futuristic look to the caravan, which is eco friendly as well. The T-Van designed by Chris and Andrew features aerodynamics design concept. The size of the caravan can be increased by pulling out its side. The roof of this home-on-wheel features solar panels, which trap and harness solar energy. This sustainable caravan comes equipped with a toilet and water supply. It also features battery and storage systems.
ForFreedom caravan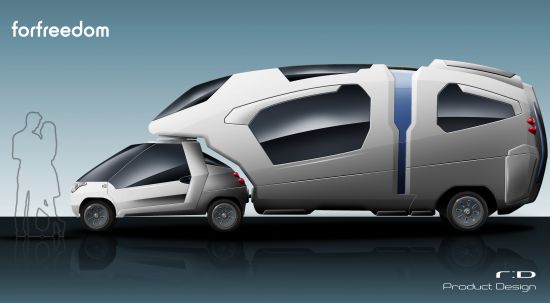 The credit for designing the "Forfreedom" caravan goes to British designer Robert Williams. This expanding living unit is self sustainable and eco friendly. Williams claims that this caravan will be liked by those professional couples who want to go on short break. Featuring an aerodynamic design, this car has got a unique look. Its interior is luxurious and modern. The owner can change the design of the interior of this caravan as per his/her requirements. The large size double bed used in the Forfreedom can also be personalized by the user. Fiberglass is used to make the walls of the caravan. The technique of cell insulation is used to keep this caravan warm. The rear end of this caravan is used for storage purposes. The rear end is accessible from outside as well. The chassis is sliding and the size of this caravan can be increased by using the pivot. An adjustable canopy allows the user to create a private lounge area inside this green caravan.
Be-coc 'Mobile Home'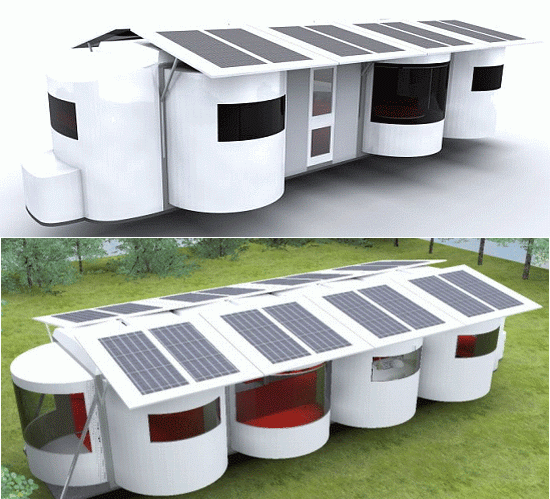 Rich people are known for living in luxurious houses and are often blamed for overusing fuel guzzling equipment. It is a common notion that well heeled people normally choose comfort over the environment. It seems that the rich people can now satisfy their urge to lead a lavish life by not harming the environment and they can do this using the Be-Coc 'Mobile Home', which is completely sustainable and green. Featuring two shells and two panels with swivel, this one-of-a-kind caravan is mobile, customizable and scalable. This caravan has a room, lounge, kitchen and a bathroom. The room is well decorated and bathroom is spacious. The user can add amenities as and when required. Priced at $145,771, this caravan features solar panels as well.
Colim caravan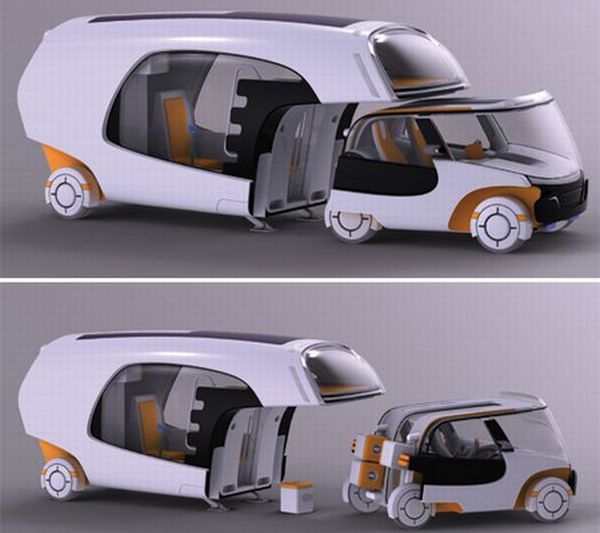 The Colim Caravan is the brainchild of German designer Christian Susana. Colim stands for 'colors of life in motion' and it is a mobile home, which is eco friendly and self sustainable. The car in this concept is detachable, allowing the user to drive this caravan to any camping location. The user can remove the car from the main body and drive this eco friendly car anywhere he or she wants to.
Habitat microhome mobile home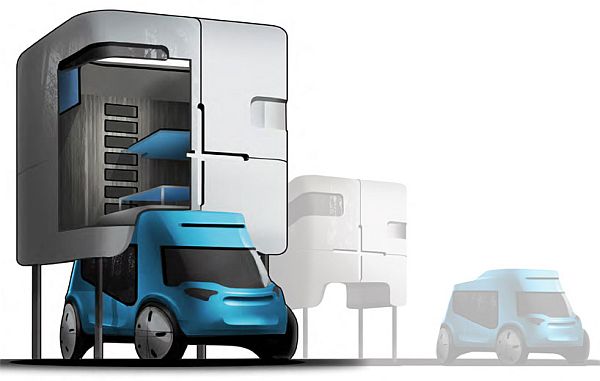 Designed by American product designer Jon Salerno this caravan is a wonderful blend of car and house. This structure can be used as a four-seater car when required and when you are not moving then this structure can be reconfigured to turn it into a home. Dubbed 'Habitat', the total area of this structure is 132 square feet. When this structure is mobile, it splits into 32 square feet of car and the living space makes up the remaining 100 square feet. When the car comes to a halt, the car and living space combine together to make up a two-level house of 132 square feet. This structure is powered by solar and wind energy. The roof of this structure is fitted with solar panels, which are adjustable.