A bar cart is mobile unit to carry alcoholic beverages and commonly used in kitchen or dining room but can be placed anywhere in the house. To fix it anywhere else depends on its design and fitting into the place as well. Available in square and rectangular shapes can make your house look more stylish and modern.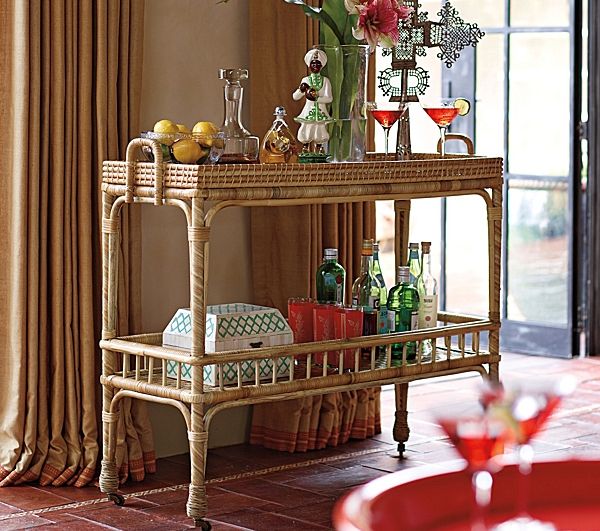 Nothing can be as exciting as having a bar cart which can be crafted from wood or stainless steel. It can provide a modern touch to your living room or kitchen. It further keeps things in less haphazard manner and you can grab things easily and without a lot of hitch. Bar cart can provide you with some extra space and surface for anywhere in the living room.
You pick a cart that should not be large to cover a lot of space and should be easily movable anywhere in the house. A cart matching the style and should complement the colour of your house. Using a cart has no implications in increasing the popularity of drinking in the society we live in as its serves other purposes as well.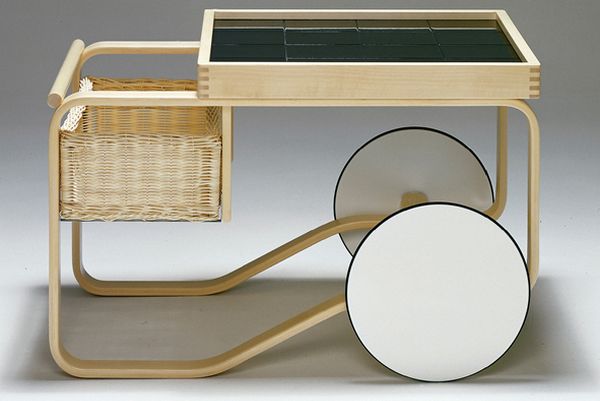 Artek Tea trolley 900
The handle and edge banding are solid birch. Tea trolleys add highly functional and distinctive touch to a dining room.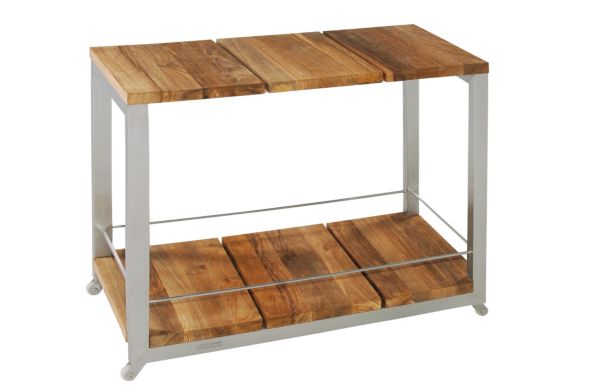 The Oko Trolley by Viesso
The modern, stylish, and sophisticated trolley is perfect as a standalone outdoor bar or you can combine it with any Oko tables and benches.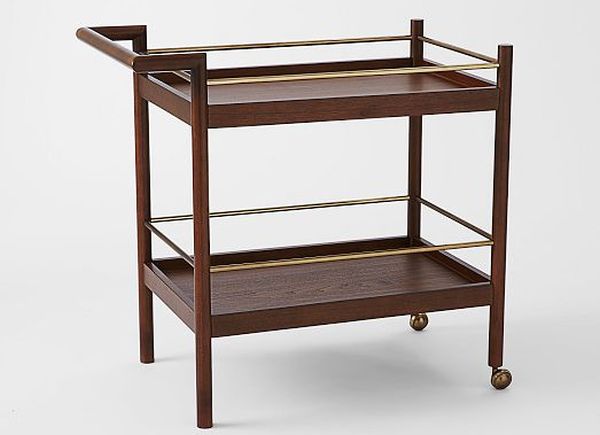 Parker by west elm
Enjoy the beauty of midcentury design with its warm acorn-stained walnut veneer surface and antique brass- finished details.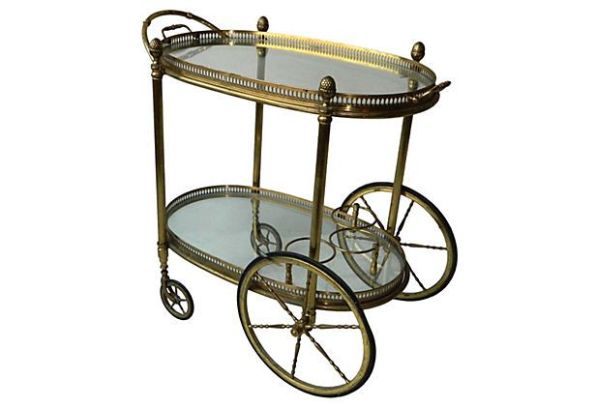 Maison Bagues
Maison Bagues adapts the most celebrated models of its collection for the international design houses.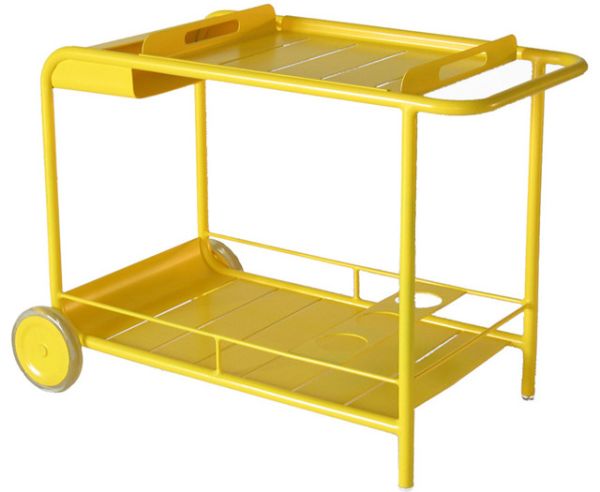 Luxembourg Bar with Wheels
It features a removable tray with wheels for easy transportation and a rack on the bottom shelf.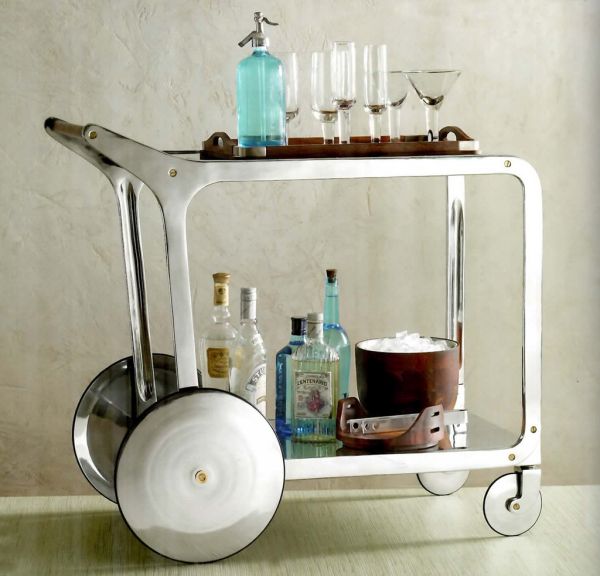 The Circa Bar Cart by Forma living
Made entirely of recycle cast and sheet aluminium with the exception of its fine-looking wood handle and brass accents.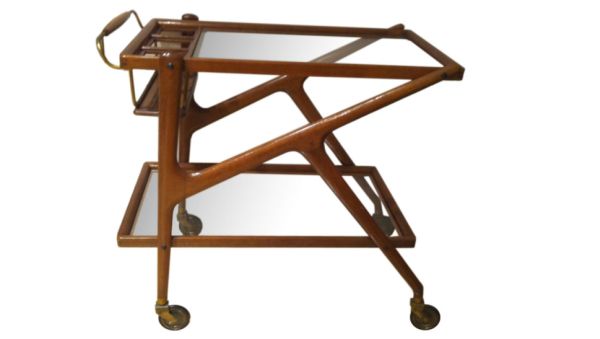 Cesare Lacca
Two glass shelves that are removable also give an ever-appealing look and would surely the beauty of your kitchen.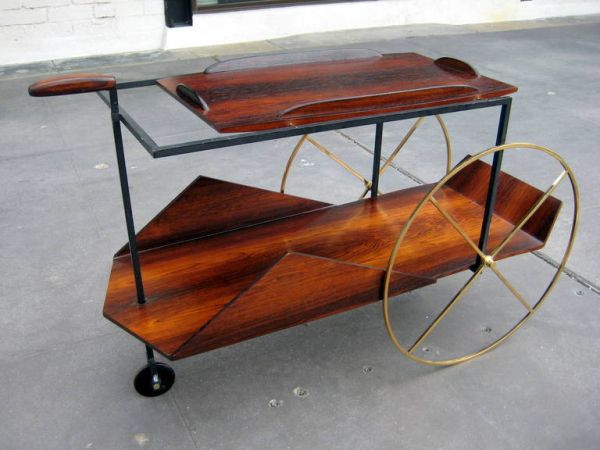 Jorge Zalspusin's
Designs collective comprised of architects, engineers, artisan, and a full-scale team of professionals that are involved in it from designing to finalizing the product.
Summary:
If cart does not have wheels, you cannot call it a cart but the wheels should allow you to move it comfortably anywhere in the house. You need to move it to one place to another and that too in no time, as the party can migrate to any place of the house. If no one is drinking then also it can be worth as it carries the cutlery, cocktail napkins and dinnerware.