You cannot find the best functionalities when you try to find green smartphones or tablets, but you can significantly reduce your carbon footprint by opting for green accessories to work with your regular gadgets. This approach can save your power usage by tapping into clean and renewable energy resources. Additionally, conventional accessories are plastic-based making them difficult to recycle or dispose of later, while these smart green accessories can be easily reused without adversely affecting the environment.
SLXtreme 5 Solar-powered Waterproof case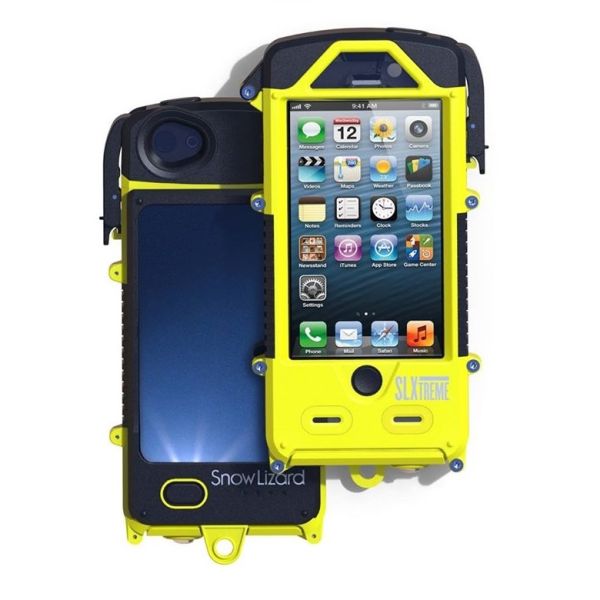 With heavy usage of apps and network data batteries on smartphones require frequent charging. Drawing electricity from regular supply can cost you heavily on your bills and also drains the natural nonrenewable sources of power. SLXtreme harnesses the power of the solar radiation to create acharge that is stored in its 3000mAh storage cells. The best part of this solarcharger is that it also functions as a robust phone protector. The waterproof case is easy to carry and charges your smartphone when you turn it upside down.
iBamboo iPhone Speaker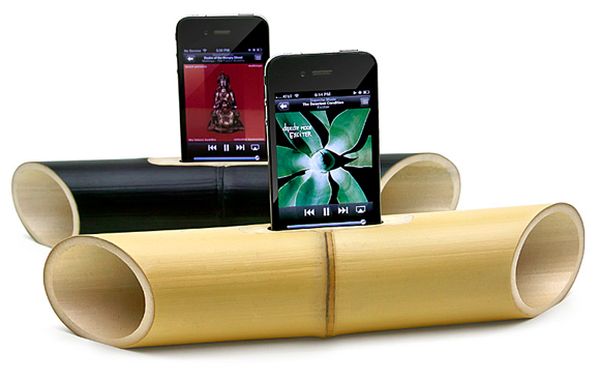 Playing music on your iPhone is something that everyone enjoys, but the noise pollution that this process creates when you connect your phone to speakers is a scary issue. iBamboo Speakers are environmentally friendly sound amplifiers made entirely out of bamboo. With a dock to hold your iPhone in place as your toggle through your playlist, these consume no electricity and naturally amplify the music with their innovative design. This speaker can amplify sounds enough to fill a standard room.
Rukus Solar Portable Bluetooth Speaker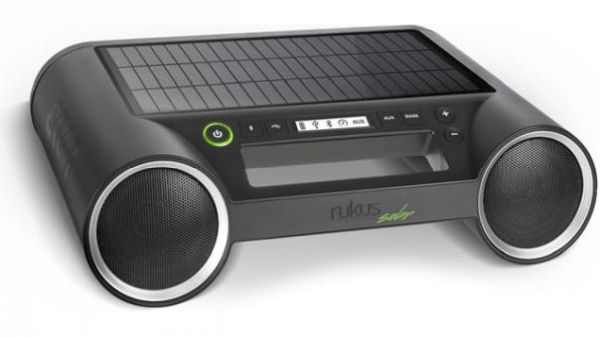 With a solar panel on top to draw energy from the sun's energy, this speaker offers Bluetooth and USB connectivity. The former can be used to stream music from your smartphone and tablets and the later delivers solar-powered battery charging for your devices. This lightweight and easy to carry portable speaker features an E-ink display that lets you know the battery status, Bluetooth status, AUX on/off, and USB connection. It creates a sound in the range of 7 watts per channel and is enough to get your pool parties going. When fully charged the speaker can be used at night or indoors.
EcoxPower Pedal Powered Headlight and Mobile Device Charger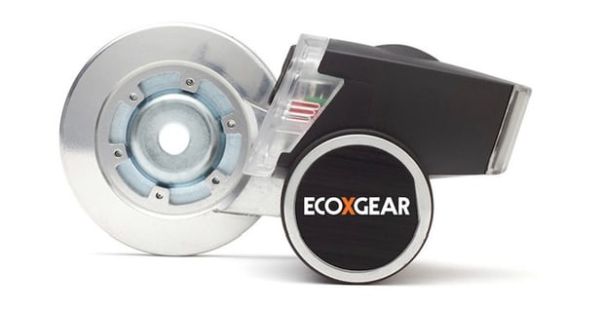 All the cycling enthusiasts can now draw power from their kinetic motion by using this Pedal Powered Device charger by EcoxPower. With a water resistant touchscreen case for your mobile, this smart accessory also powers one white LED front light and two-rear red LED lights on your bicycle. The lights can be turned on or off by a wired remote on the handlebars and your smartphone can be connected to charge as you pedal.
Logitech Solar Keyboard Folio for iPad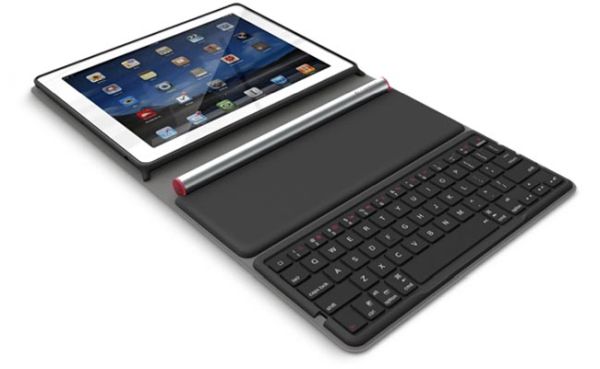 Completely dispensing charging, Logitech has released this solar-powered keyboard that can harness the sun's radiations to charge its batteries. Compatible with Apple iPads, the complete accessory provides decent protection for your tablet as well as a working stand to provide good visibility for typing. It can automatically turn your iPad on or off when you open or close it.
ReCase Ergonomic iPhone Cases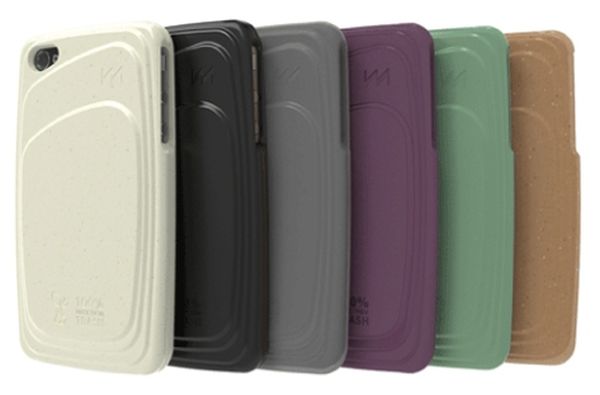 Traditional cases for smartphones are made out of PVCs or plastics. These take years to decompose and can even outlast you before they are completely degraded. When decomposed they release harmful toxins into the environment and pollute wind, soil, as well as the water table. ReCaseis manufactured from recycled thermoplastic waste and are available in a range of fashionable designs.  Miniwiz Sustainable Energy Development is the mind behind this project and has used absolutely no glue, ink, and carbon products during the manufacturing process. Other items available from them include bumpers, shells, and 2-in-1 ATM card and gadget holders.
Smartphones and tablets have become a necessity these days. Some phone and tablet accessories can keep your carbon print low by functioning on renewable resources of energy and by using materials that are eco-friendly and recyclable.