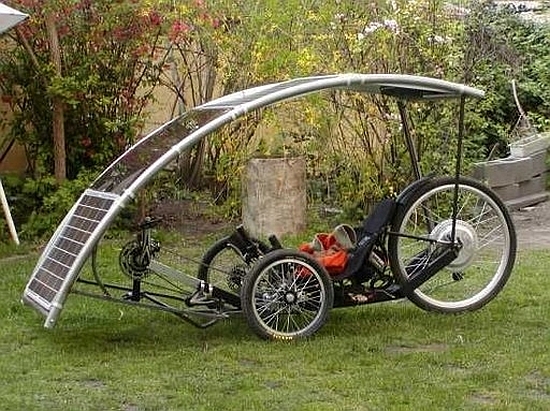 Eco Factor: Electric bike powered by solar energy.
We've been regular in showcasing the latest electric bikes on the market. While most of them do pack the most recent in technology, they fail when performance and speed are a major consideration. Pannon Rider, a prototype bike developed by Garbor Hangay, could end all the drawbacks associated with biking with the use of solar energy.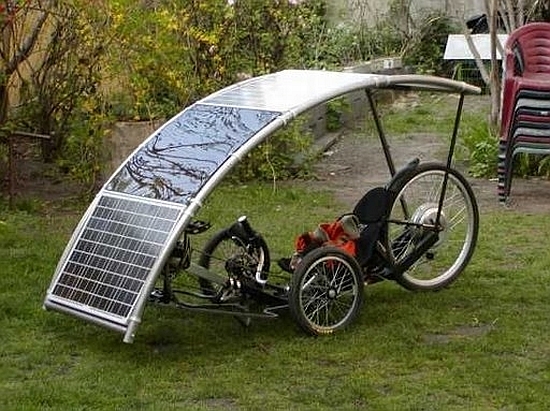 The bike is powered by a hybrid electric/manual drive system. During sunny days the bike depends on solar panels mounted atop the canopy that not only generate electricity for the motors, but also protect you from UV rays and rain. The solar panels directly feed the in-wheel motors when the bike is in use, and when it's idle the generated energy is used to recharge a battery for days when the sun isn't shining.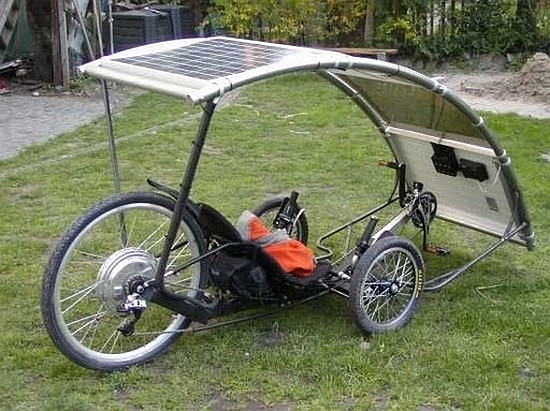 Running on batteries alone, the bike is expected to reach a top speed of 23 mph and a maximum operating range of about 16 miles. During sunny days there is no upper limit to the operating range. And for times when the batteries are out of juice and the sun isn't shining, you can always trust your muscles to take you back home.
The Dark Side:
The bike is still a prototype and the developer doesn't make a statement on when the bike will actually hit the shelves.