The compact prefab house designed by East Lake Builders, has a floor space of 280 square feet, and yet one will not have to compromise on any living comforts when residing in it. The scrupulous and simplistic design of the house accommodates all necessary rooms you require for a basic living. It has a modest box shape with a flat rooftop. Dubbed as the Dwell Kit, you can easily install this prefab home at any place.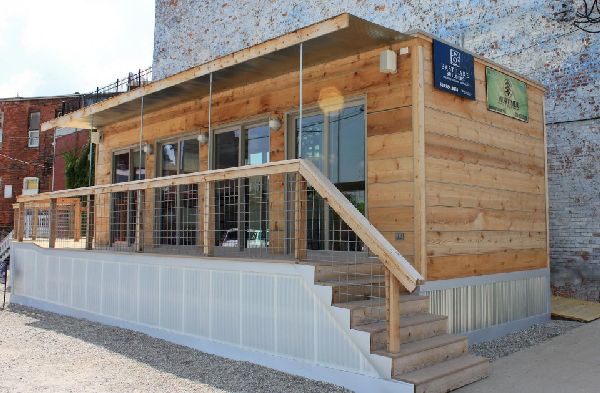 The exterior, made from earthy wood, has a soft finish. Four sizable glass doors have been fitted on the front and such doors provide entry into the different rooms as well. A living room, kitchen, bedroom and bathroom have been packed into the limited space available. A small space for an office has been etched out in the bedroom, while the bath area slotted in here is also quite spacious. The flooring is bright and all basic amenities have been provided in the abode.
The house has an eco friendly design plan and is powered by renewable solar energy. The annual cost of heating and cooling the house is roughly $104. Rick and Tony Mills at East Lake Builders are committed to the cause of building custom homes that are built from natural materials using local craftsmanship.
Set it up as a holiday abode on a plot of land you purchased away from the hustle and bustle of the city or else you can also lay it out in your backyard as a guest accommodation. Like all other prefab homes, this one can be shipped to any desired destination. The house can then be assembled on site by a handyman or if you have the nerve you can try putting together the edifice on your own.
Via: East Lake Builders