There are tons of DIY home decor items, which can be made using old things lying around at home, including old tires. You'd be surprised at the number of beautiful things which old tires can be converted into. Tire DIY craft is really easy and you can make interior and exterior decor items for your home and garden. Take a look at these wonderful ideas for home decor made using old and useless tires:
Tire climber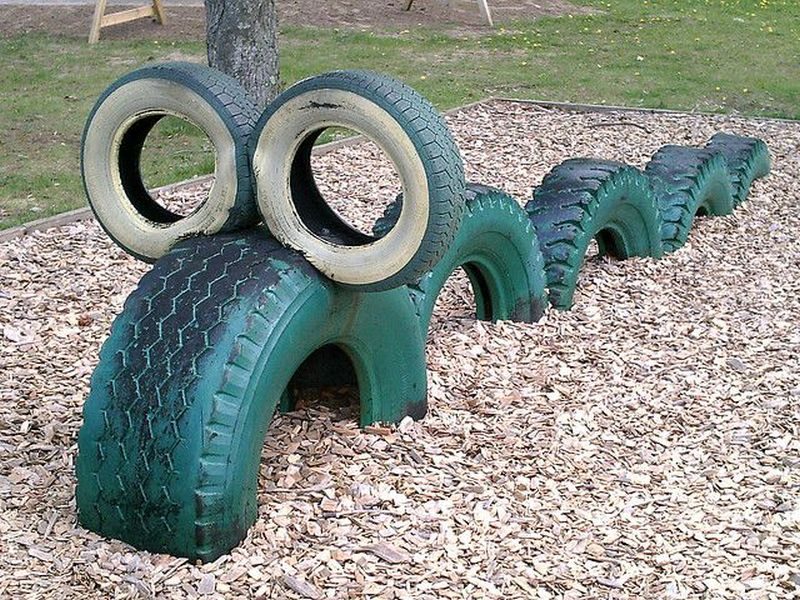 Image Source : i.pinimg.com
Kids love climbing on things and you can create an exciting jungle gym in your backyard out of old tires. You'd be saving hundreds of dollars by just painting some old tires in bright colours and stacking them any way you want to. Ask your kids too, and they'll tell you how they want their climber to be. Bolt them to make the climber safe, and enjoy watching your children have a great time on the homemade climber. BTW, if you don't have as many tires as you need, you can probably get them at a scrap yard.
Hose caddy
Garden hoses do tend to get tangled up and it's quite a cumbersome thing to get them sorted out. Besides, they also get damaged when they're out in the sun the whole day. Old tires make great hose caddies – all you have to do is cut up the tire in half, and coil your hose inside it. Painting the tire with the same colour as you garden shed would make it look part of your outdoor decor.
Tire planter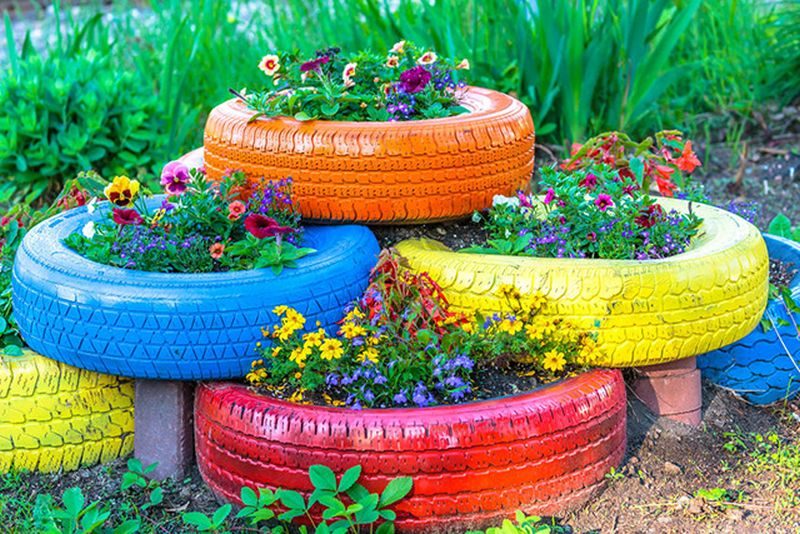 Tires can be used to make beautiful planters. You have to cut off the top half and plant your favourite flowers in it. Paint it in floral patterns or just plain, bright colours and put your bright and colourful planters in the porch, garden or outdoor deck. Save all your different sized tires to create different sized planters. These tire planters are quite trendy now, so you can have some trendy planters in your garden for free!
Create some awesome tire art
Apart from furniture and garden décor items, you can make stunning tire art from old tires. You can carve designs into old tires, or cut them up to make décor items from it. Use their round shape to make lovely designs you can display in your home.
Indoor furniture from old tires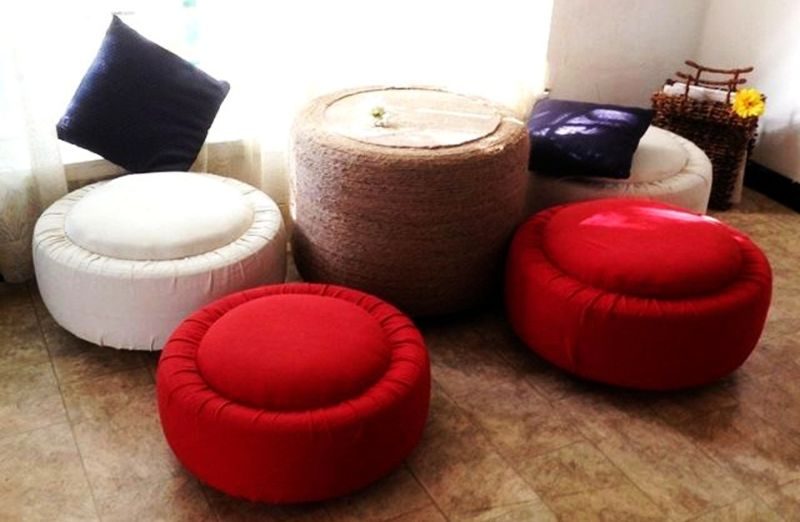 One very brilliant use of old tires is making indoor furniture from them. You can make chairs and sofas from old tires. Some people attach wheels to tire chairs which make them easier to move around the house.
One good idea to transform an old tire is to glue a board to the top of the tire, and then add a rope to cover the whole tire. It's a rustic looking ottoman which is light and strong, and can be used as an extra seat for your outdoors or indoor. If you can get hold of more than one tire, you can make a number of ottomans, or other tire seats similar to it.
Make seats for kids with tire tubes
The inner tubes of the tires can be quite useful too. You have to blow the tube up (after repairing any holes), and cover it with some fabric or ribbon. Kids would love to sit on this and they make cool chairs for older kids' rooms too. You can use as many colours and fabrics you want to make tube seats for your kid/s and their friends.
Tire coffee table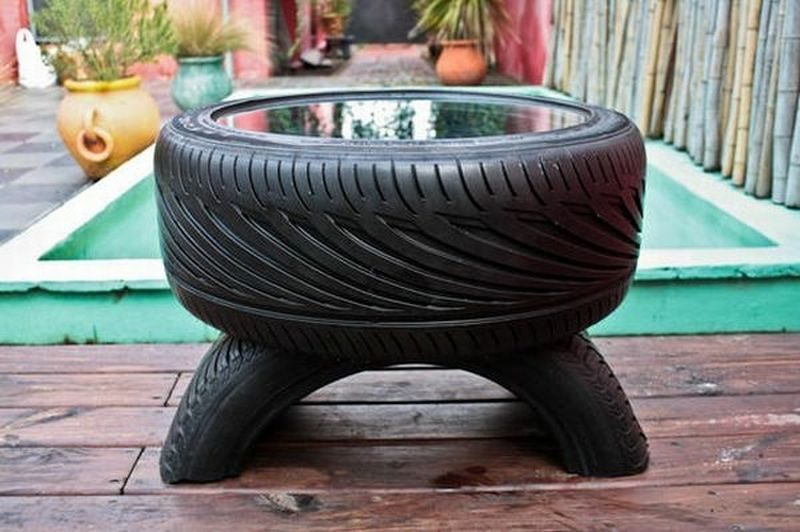 To make a coffee table from an old tire, you need two pieces of plywood which you can attach to the top and bottom of the tire. You have to cut the boards in a circular shape and glue them to the bottom and top of the tire. Attach a few pieces of wood or plywood to the plywood at the bottom. Then you have to glue a rope to the tire, or paint it to create a colourful coffee table. 
Old tires can be used to make these fascinating crafts which look great and are quite useful for your home too. Tire chairs and tables for the outdoors look good and last long too, as they're strong enough to withstand all kinds of weather.