The concept of green living wall projects is neither too old nor very modern to us. Green living wall projects here means idea of green garden made with different colors of flowers or plants that we usually use to freshen up our home. Fresh living walls in today's world have become a great trend that is highly environment friendly and gives us a calm and clean environment. Here is the list of top four DIY green living wall projects that are very beneficial in creating a new green atmosphere with old things.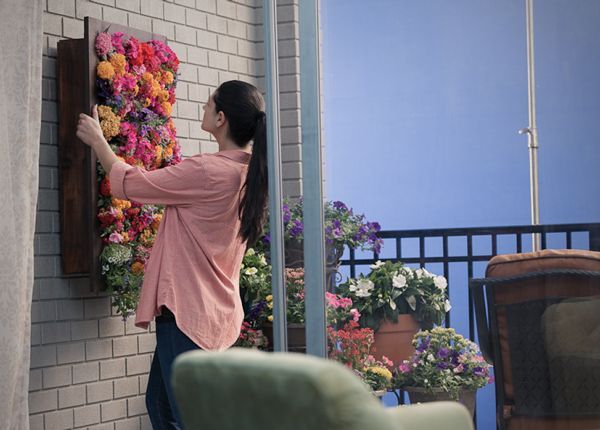 Gorgeous Hanging Flower Box
Hanging Flower Box is perfect wall project for those who want to give a bit stylish and green look to the walls of their room or home. Choose any old frame divide into four stages and dress according to flowers or plants of your choice with proper irrigation system. You can choose the different color for flowers that you want to have in your flower box and set according to your desire. Either hang them on wall or place them with sidewall of your living room or garden or balcony they will definitely give a refreshing look to your home.
DIY Pallet living wall
DIY Pallet living wall can actually give an entire different and unique look to your home. You can combine many old pallets and convert them into a gorgeous looking living wall. You can choose different varieties of plant according to your choice and create your own living garden. It is very easy to make and does not consume much time. Moreover, you need not to spend a huge amount of money in buying living walls from outside you can easily make it at home without any expenses.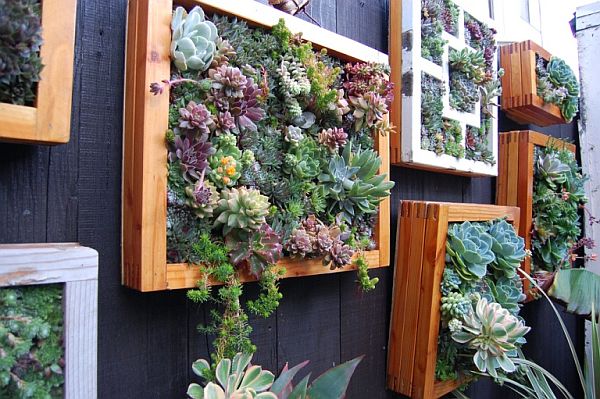 DIY Vertical Succulent Garden
DIY Vertical Garden is an extremely beautiful innovative idea of creating your very own garden of flowers in an old vintage frame. DIY project has invented something new by utilizing old frames in making a new refreshing garden. Take out and old frame which anyway you consider waste, pick flowers of your choice and create a flower garden. Now you can place it anywhere in your room and balcony, or hang it on the wall.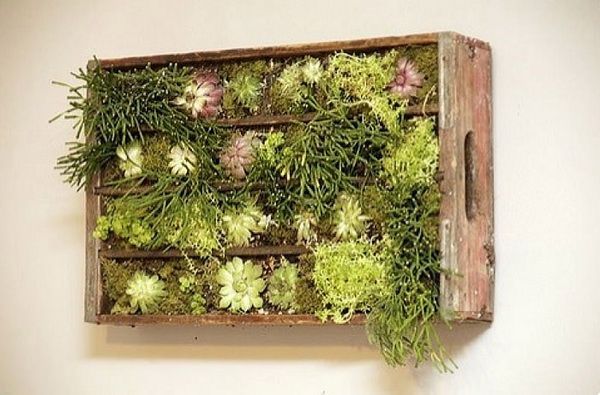 Wood along with green
We use more of wood furniture at our home to make it look beautiful and glorifying. Likewise, we place flower plots and small tree plants across our home to keep our home fresh and add another beauty element to it. What if we combine both the things together and create something new and astonishing? DIY helps you in giving a special touch to your home by great living green wall with old wooden crate. It is simple, stylish and unique.
Summary
Create your own living garden with old waste materials and give your home a new green look with these tremendous DIY Wall projects.