We all know the importance of the three 'R's – Reduce, Reuse, and Recycle. These three Rs are extremely important in reducing the amount of waste on our Planet and making it a better place. Rapidly filling landfills are a sign that the amount of waste on the Earth has exceeded its limit and so it is our duty to reduce the amount of waste by reusing things for various purposes. Here are five such interesting DIY ideas to make the best use of old materials.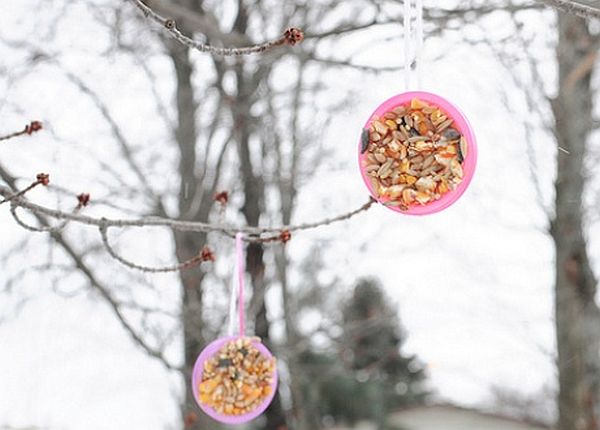 Play doh lid bird feeders
Let the beautiful birds be your guest this season with the help of these superb DIY bird feeders. These can be made by using common items like Play Dough bottle lids, string, peanut butter and some seeds. You first need to make a small hole into the lid and then tie a string passing through this hole. Next dip the lid into peanut butter and then finally into seeds so that the seeds stick to the lid. Next, hang these lids on your tree or porch and see birds coming to eat.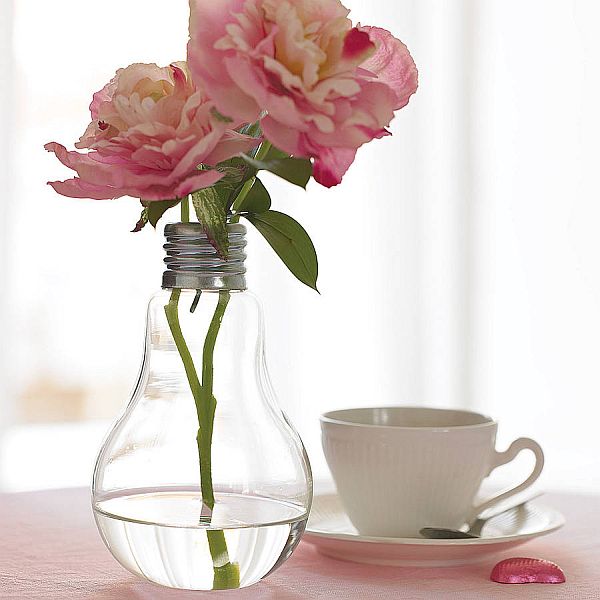 Light bulb vase
Have you ever given it a thought that the simple light bulb can serve a purpose other than providing you with the light? It absolutely can, and here's how. The first step begins with removing the silver covering at the bulb's base with the help of pliers. Next remove the glass behind the bulb carefully with the help of pliers or by hammering it gently. Use safety goggles while working with glass. This would be followed by removing the rest of the material inside the bulb. Once you remove everything, you are left with a hollow glass bulb which can be used to place flowers and water.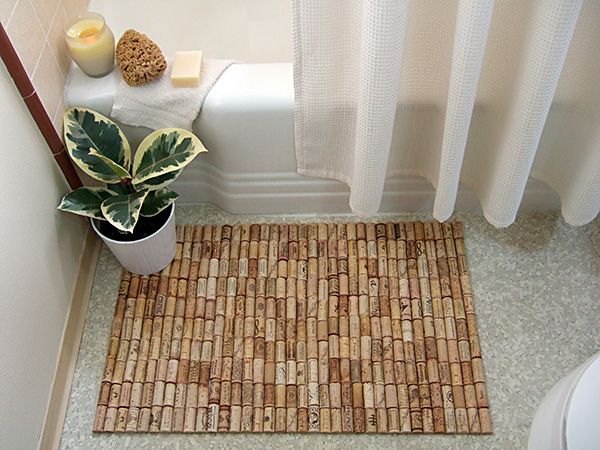 Wine cork bath mat
With the help of easily available materials like self liners, hot glue and 175 wine corks, you can create your own personalized bath mat. First of all cut all the wine corks in halves lengthwise. Then arrange all of them in a rectangular shape with their flat sides lying down. After you have arranged the corks, measure the shelf liner to that of the rectangle and cut it accordingly. Start by placing the corks to the edge of the liner first and then go on pasting the rest of the corks carefully so that they stick properly.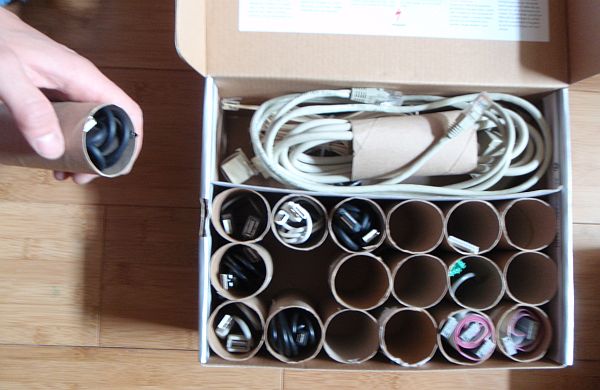 Toilet paper roll storage box
Things that seem to be useless may really be very helpful in organizing your stuff. An example is the toilet paper roll, which usually ends up its life inside a dustbin. However, these rolls can be used for keeping a lot of mess such as the cable wires, chargers, cables and much more.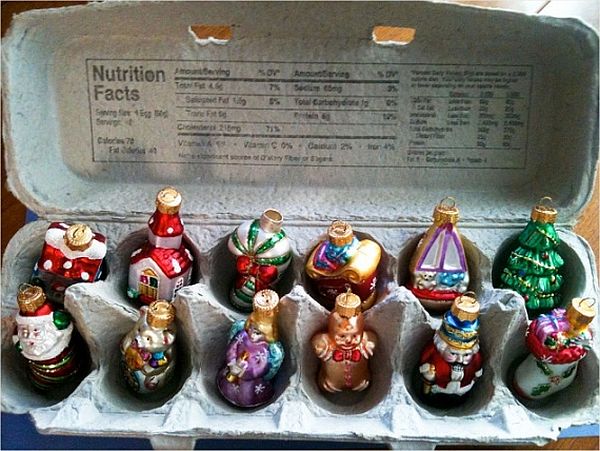 Egg carton ornament storage
Egg cartons can be used to store your precious jewelry items and that too in an attractive way. The cups of the cartons are perfect to store items like delicate ornaments, for example rings and ear tops which otherwise may get misplaced easily.
Summary
So, you see a bit of creativity needed and there you are with an extremely useful thing created out of your regular waste. This does not only saves your resources but also your planet from the constantly increasing waste bulid-up.