Artecnica, an American design company, aims to bring out the meaning and value of everyday objects by using certain designs to enthuse and transform them. Their designs are both practical as well as sustainable. Their new product, the recycled glass carafe, has made Artecnica a recognized brand. This beautiful flask has been made out of a wine bottle which has been recycled and dexterously hand crafted into an eye-catching shape that has found its place in the enduring collection of the Museum of Modern Art in New York.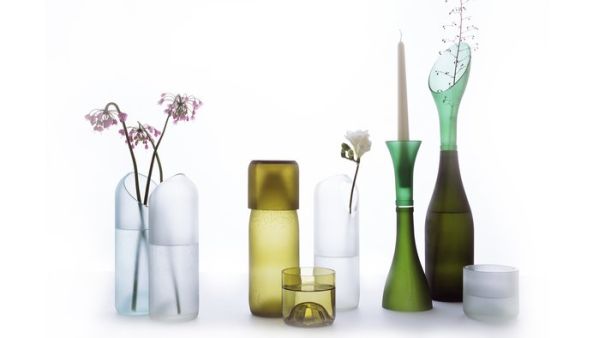 Artecnica's products are always humanitarian and are very often made out of recycled material. This skill and creativity is further understood and made clear by the creative directors Enrico Bressan and Tahmineh Javanbakht, who work together with other designers to finally give life to these ideas. Handcrafted by Guatemalan this fabulous carafe has an identical cap that doubles as a tumbler. Transglass vessels differ in size, color and appearance as they are re-purposed and hand made and all this is decided at random. They are available in polish or satin finish. From the time trans glass is launched, it has become one of Artecnica's best-selling items and because of its recycled origin and lustrous and fluid design, trans glass expresses a positive attitude towards the environment as it figures out a new meaning for the items destined to go to the landfills and add to the waste problem.
With the help of Aid to Artisans, a non-profit organization, Artecnica has brought to the forefront a program dubbed "Design with Conscience" that works with artisan communities in emerging countries to design exclusive, handcrafted items that reflect local skills without automation. They strive to transform conventional craft into high designs.
Via: Ahalife