The usage of paper in the realm of elegant furniture pieces is gradually gaining acceptance from our modern day designers. And, why shouldn't it be so? The inherent flexibility of paper is not often matched by other comparable composition oriented materials. And, it is this intricate 'fluidity' that is focused upon by designer Harry Allen, in his fascinating collection of lamp molds made entirely out of paper work.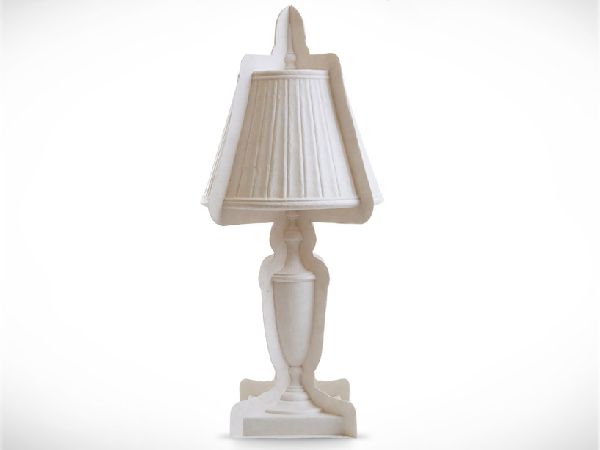 Designed for exalted furniture manufacturer Hive, this artistic project was the fruit of the collaboration between Allen and Filipino industrial designer Kenneth Cobonpue. As a matter of fact, the duo invented a special technique that allows compositions crafted out of papier mâché to be more structurally sound. However, the sturdy characteristics equally compliment the elaborate translucency of paper, which allows diffused light to permeate through its soft skin.
These two advantages were aptly used to design a line of exquisite lamp shaped paper works. The attention to details in these traditional pieces is quite breathtaking, as we can make out the intricacy of the facades, the definitive textures upon them along with the proportionate silhouette outlining the form.
This symmetrical bearing along with the correct dimensions allow the paper works to be 'wrapped' around real lamps. The resulting diffused ambiance of tepid light in turn accentuates upon the volumetric nature of enclosed spaces like interior rooms.
Via: DesignBoom