If you run a very large state zoo, one thing you can be sure of is that you will never run out of poo. Animal waste disposal can be quite a task for a zoo and even if it does have a smooth operation in place, just imagine the amount of waste that is dumped in landfills each year in this way. Denver Zoo though has taken a green and proactive approach towards solving this problem. They have designed an ingenious system that will turn animal waste along with human trash into biogas that could power the zoo's energy needs.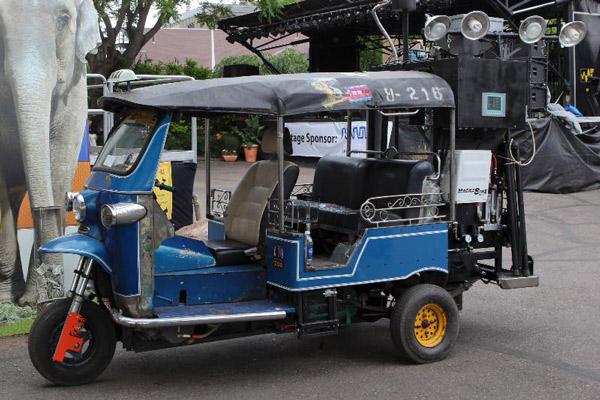 To demonstrate this new system, the zoo authorities have decided to fit an auto rickshaw with a prototype. Denver Zoo has taken a Tuk Tuk from Thailand and has fitted it with an engine that will run on biogas produced from animal waste. The experiment has been more than successful and Denver Zoo is showcasing its poo powered auto rickshaw across the country in an attempt to get its biogas project kick started on a larger scale.
Once the project is approved and implemented, the zoo authorities expect to turn about 90 percent of the zoo's animal waste into useful energy. This serves the planet well in more ways than one as it eliminates waste dumping in landfills and also cuts out carbon emissions by reducing reliance on grid power. If the biogas system succeeds, then the zoo authorities across the globe could follow the same green path and even improve on it.
Via: Bizjournals