Well, imagine of converting your pedaled bicycle to an electric one with just a wheel change. Doesn't it sound great? Indeed, the Taiwan bike maker DK City has brought this into reality. Its electric motor-mounted Db RevO front wheel can make your regular bicycle an electric one in a matter of minutes.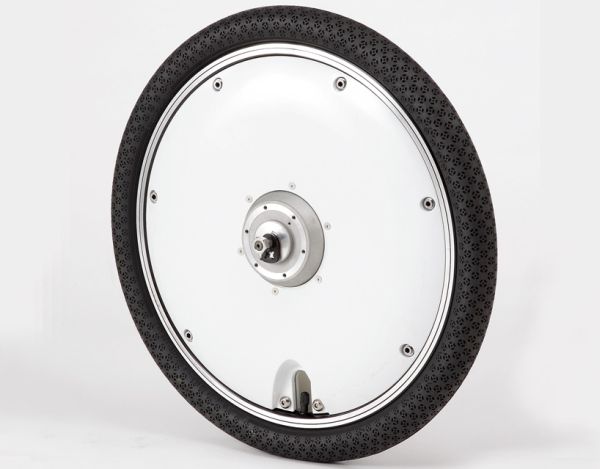 How is this possible? See, the Db RevO is not a mere wheel. It integrates a DC motor to propel the entire cycle, a 24V lithium battery to power the motor and a controller to let you ride the vehicle on right paths. A wireless control unit needs to be placed on the bicycle's handlebars. This is the way the rider can control movement of the cycle and interact with the electric wheel. Its small display will show battery status, speed and other details to the users.
What is more striking with the Db Revo is that it comes in a variety of attractive colors. Along with turning your bicycle to an electric one, it will add into its beauty as well. The currently available colors are red, white, yellow, orange, gray, green, magenta and blue.
The DK City's innovative electricity-powered wheel comes in two versions; 20-inch and 26-inch. They are designed for bicycles in a range of sizes. DK City displayed the Db RevO at the EICMA 2011, a trade show of bikes and motorcycles. The product is now a top entry for the TAIPEI CYCLE D&I awards. No pricing of this interesting product is revealed by the Taiwanese bike maker.
Via: DesignBoom