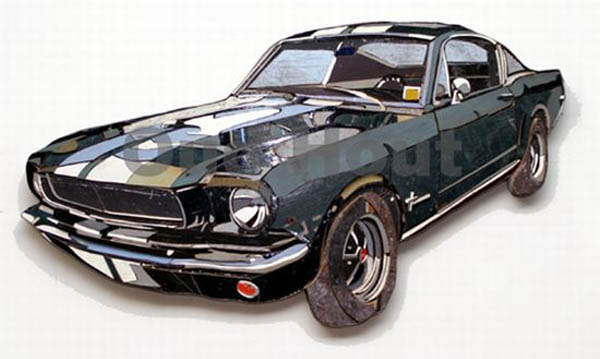 Recycling has seen a surge in popularity as more people realize the importance of going green. The sheer range of materials that can be recycled and reused is immense, making the process interesting and fun. Wood is especially easy to recycle and if you have old pieces you no longer have use for, you can turn them into functional and trendy objects.
Recycled art from discarded pieces of wood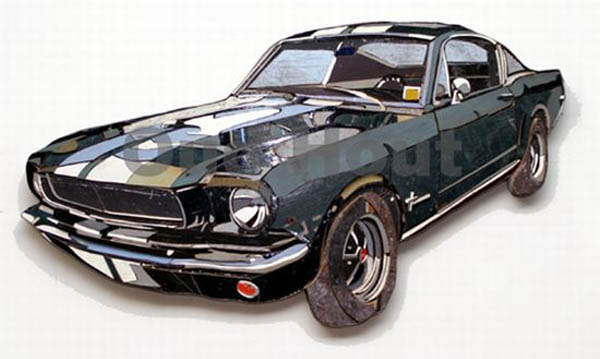 Art has for long been an inspiration for recycling buffs. Since wood is so versatile, it makes for a prime candidate. Diederick Kraaijeveld is a Dutch artist and designer who reproduces sculptures and other works of art from vintage reclaimed wood. He scavenges around dumpsters in search of material for his next project. He has created many items like the car pictured above, a pair of Converse All Stars and an Airstream trailer.
Wooden pallet Christmas tree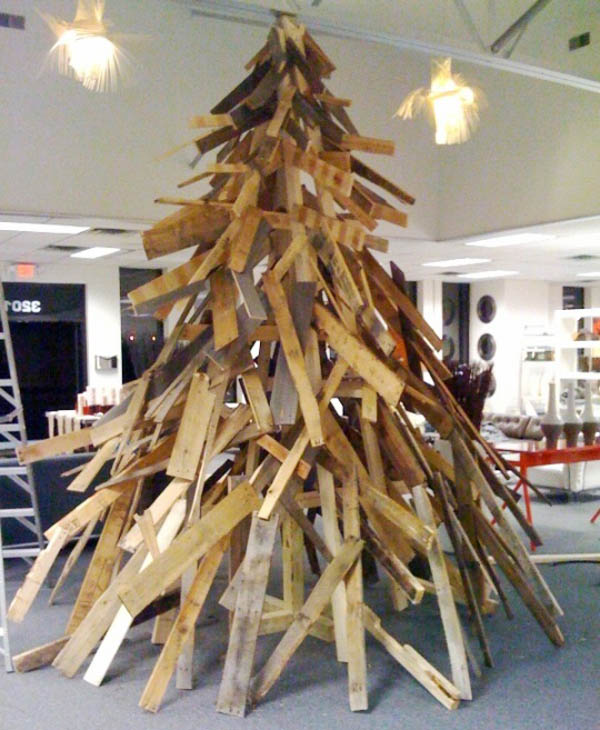 Aaron of Nashville-based Nouveau Classics has built a wooden pallet Christmas tree in keeping with the holiday season. The 13 foot tree is made of wood taken from leftover shipping pallets. Fairy lights have been draped around the tree, giving it a festive look. While the wooden Christmas tree may not exactly be what you're looking for when the holidays are around the corner, it makes for a fun and eco friendly project.
Dining table made from recycled wood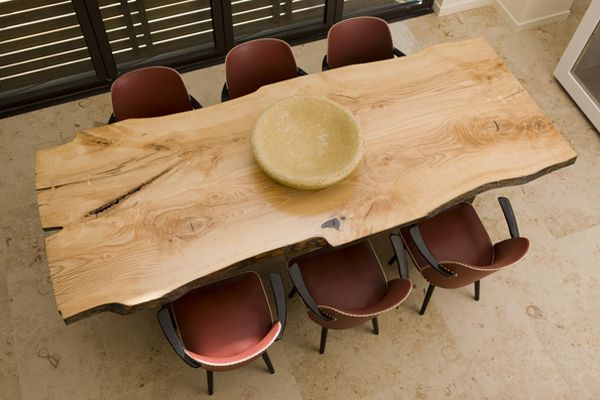 When you consider furniture pieces like dining tables, your first thought would be to run to a store and purchase one. But they can be pretty expensive especially if you're looking for one that's durable. Why not build yourself one out of reclaimed wood? You'll have a one-of-a-kind piece like the table pictured above. The fun aspect is that you can choose to carve it into almost any shape. It's easy to build too and will set you back by only about $100 to cover the tools you'll need.
Animal sculptures made from rotten river wood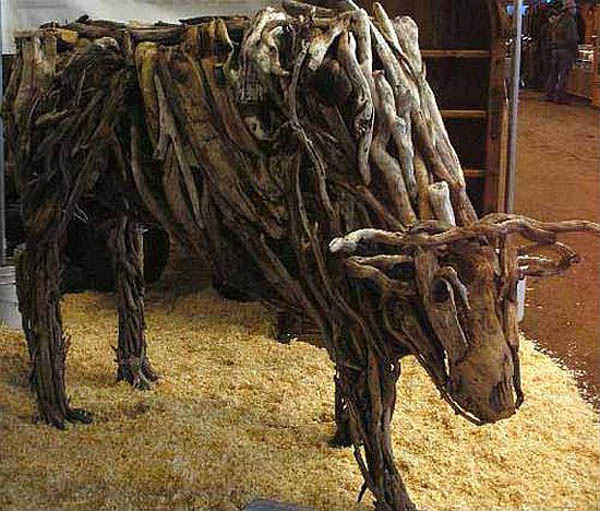 American designer Matt Torrens has created amazing animal sculptures using rotten wood collected from rivers. His method shows us a great way we can help clean up our water sources while creating art out of supposed junk. Using animals as his inspiration, Torrens has built many pieces including a sculpture of a horse, a bull and horse busts. His driftwood art has been exhibited in many galleries and events including the Mendocino Art Center and the California Creative Arts show.
Reclaimed wooden furniture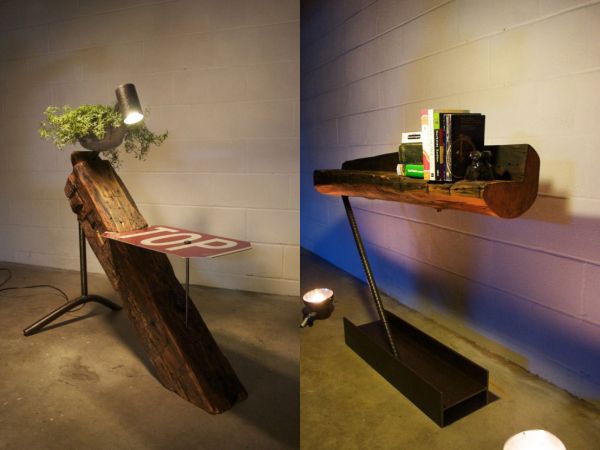 Unite Two Designs has gathered together creative individuals to produce stylish furniture out of reclaimed wood. Raw and contemporary, their pieces include wooden tables crafted from farmhouse logs dating back to the 1800s. Whether your home décor is classic or contemporary, the furniture is so designed to match any interior.
Watches made from reclaimed wood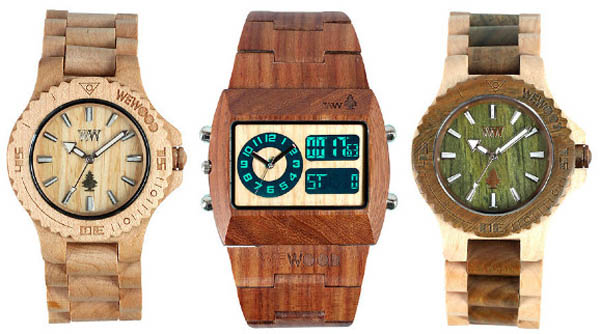 Till now we've seen sculptures and furniture made out of reclaimed wood. But this next project is simply amazing. WeWood is an Italian company that uses salvaged wood to craft beautiful and completely functional precision watches with detailed finishings. It uses a variety of wood like maple, red wing celtis, ebony and guaiaco retrieved from unused flooring scraps. To add to the green factor, WeWood plants a tree for every wooden watch it sells.
Reclaimed printing block wood table lamp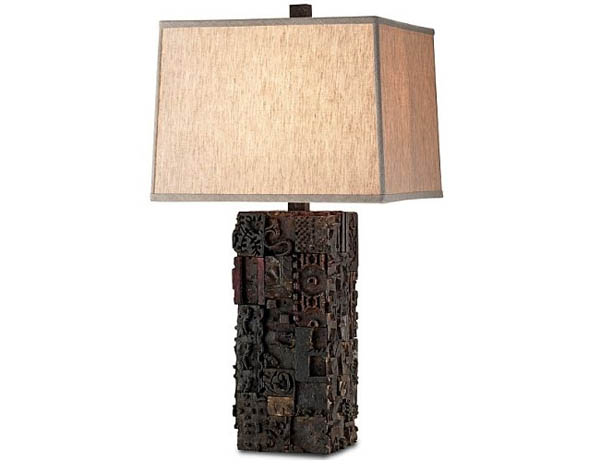 Wooden printers' blocks have virtually become obsolete but a lamp base crafted out of it has given them a new lease of life. Perfect as a reading lamp or a decorative item, the lamp is rustic and has a shade that perfectly complements the dark brown hue.
Reclaimed wood eco friendly Mushroom Lights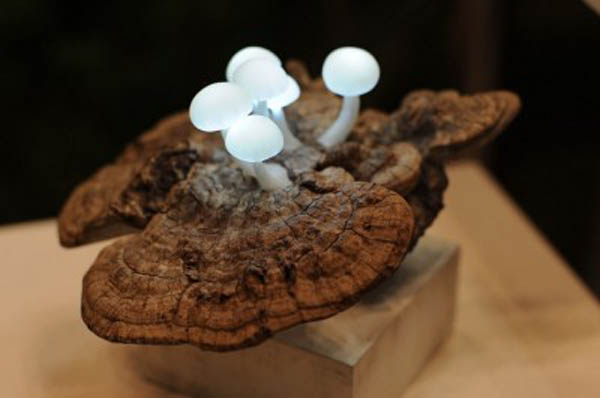 Japanese ingenuity finds its way into lighting with these beautiful Mushroom Lights. Using reclaimed wood, the makers have installed tiny LED lights into these exquisitely crafted mushrooms that make for a perfect collector's item. The LEDs consume very less energy even though illumination is ample. Use the lights as a functional item or as a decorative piece; either way, you're sure to receive a ton of compliments from friends and family.
Cute pens made from recycled wood and metal scraps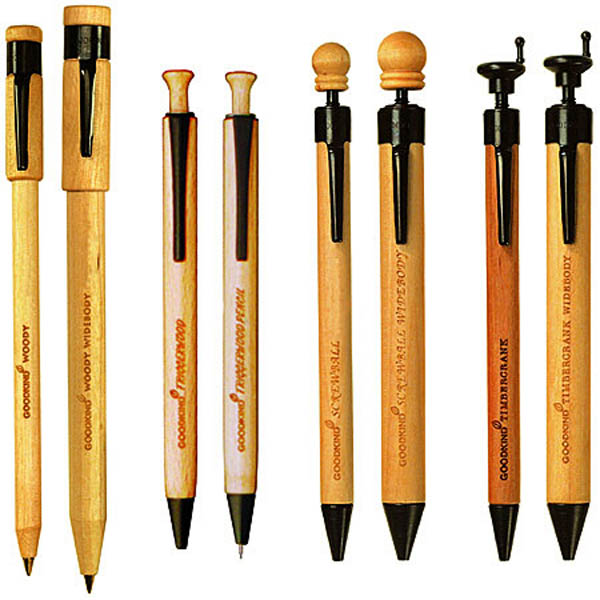 Environmentalist Ian LeBauer has created unique eco friendly pens from metal scraps and recycled wood. His company, Goodkind Pen Company, was founded back in 1993 and has continued to manufacture these green pens along with refill cartridges that contain non-toxic vegetable-based ink.
Pitch black stool and table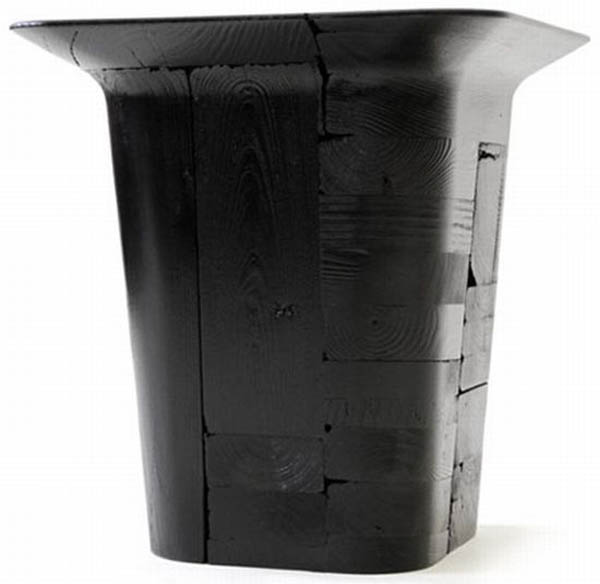 Nicolai Czumaj-Bront has designed a furniture piece that serves as a table and a stool. Made out of patches of stained reclaimed wood, the furniture is contemporary and is perfect for interiors with space constraints.