One of the biggest problems with encouraging commuters and car owners to turn towards electric vehicles is the lack of a widespread supporting infrastructure in many regions. It is in a sense a vicious circle as potential EV consumers are reluctant to buy one due to the lack of charging stations and the providers of this infrastructure feel that they can expand if more number of EVs hit the roads. But, Coulomb Technologies along with the initiative taken up by Department of Energy have now completed installation of 2400 public and commercial charging stations as part of ChargePoint America program.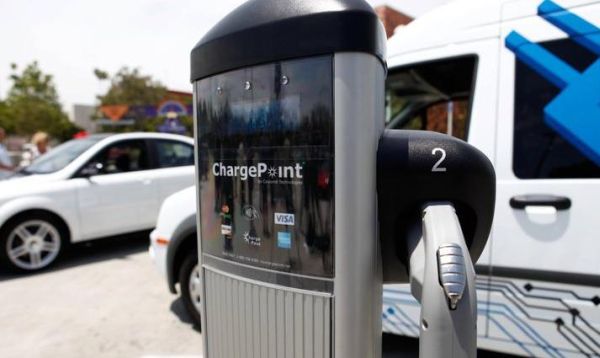 The program provides with charging stations to its participants that can be used by all EVs across 10 different cities of US. Working in association with Ford, Chevrolet, Nissan, Smart, BMW, and Fisker Automotive, anyone who buys one of the EVs that is specifically marked out by Coulomb in these cities is still entitled to get a home EV charging station from the company, which will add to the line up of commercial charging points. You will receive the home charging station at no extra cost if you qualify for one and are interested in having it installed.
These stations will be connected to the wide network that ChargePoint has in place and it will relay the usage data back to the company. So along with the commercial charging points, the additional home charging stations should help convince more users to turn towards electric vehicles and cut down emissions on the road. One hopes more initiatives like this will usher the new age in clean transportation that does not depend on fossil fuel.
Via: Coulombtech