In today's world of the green revolution where the importance of ecological balance is being harped on, transforming your bathroom to an ecologically green ambience is the best thing one can do. This is a big way to cut down on a lot of finance, and also reduce health hazards which may be caused due t chemicals and dirt in toilets. Bathroom products may contain a lot of chemicals like the floor cleaner and commode cleaner, room freshener, soaps and shampoos. These also tend to leave a detrimental deposit in your bathroom. Converting your bathroom to green can help you and your family in a lot of ways.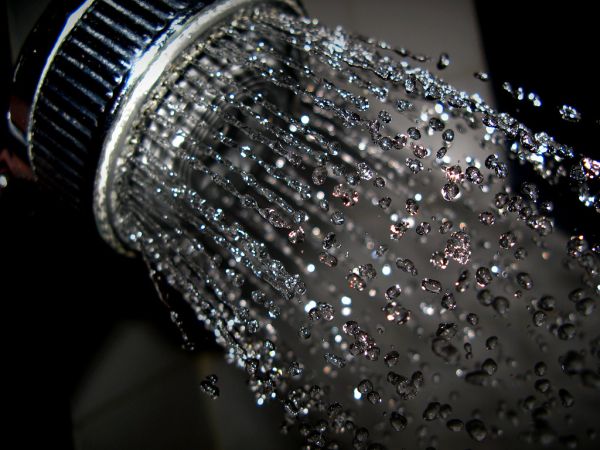 Water efficient bathroom
You must be aware that the major water consumption comes from a household toilet. The older designed commodes which have huge tanks can consume up to 8 gallons of water with a single flush. In order to save water in your toilet buy commode with lower rims. Replace your commode with one that has dual flush options so that you can chose. Also choose one where the flow of water is strong so that waste is eliminated in one go.
Fight mould and fungus
Mould in an inevitable part of every bathroom. Bathroom is a place which is moist and humid because of lack of too much air and usage of water in the same. Mould is easy to get rid of, but if it is kept on, it results in bad odor, infections and other health problems. Use a natural mould killer. Spray your toilet wit water and lavender oil in a regular basis, make sure that there is good ventilation in the toilets, and if the mold is too resistant use water and baking soda along with warm soap to tackle the situation. Keep your bathroom fresh and dry.
Use baking soda for your toilets
Baking soda is natural cleaning agent that does not consist of harmful chemicals. If you have a problem of too much mould or fungus, baking soda is a good choice. Baking soda can be mixed with water, liquid soap and essential oil and then applied to the affected areas. Thus would help you to get rid of the mould. Dispose any remaining mixture after use.
Low-flow showerhead
Like water efficient commodes, low flow showers are a good way to reduce wastage of water and keep your bathroom clean and green. The low flow showerheads also offer you satisfying shower with high water speed. They deliver only around 2.5 gallons unlike the older showers. Water consumption is thus reduced by a great deal.
Organic shower curtains
One of the greatest ways to keep your bathroom clean and green is by hanging organic shower curtains which are bright and colourful. They help in reducing health hazards which are caused by plastic shower curtains. Organic curtains are made of linen, hemp or organic fibre and cotton.
Toilet paper made from recycled sources
If you are looking for a reel of eco friendly toilet paper, try out the recycled toilet papers that are available in the market. Recycling is a great way to save the environment by helping to reduce cutting down of trees and reducing pollution. Recycled toilet paper is as comfortable as the new brands and it really helps in saving your environment.
Eco-friendly and organic bathroom products
Try using eco friendly bathroom products like recycled toilet paper, she butter and oils instead of moisturisers, disposable razors, and organic shampoos and soaps that are free of preservatives and are not tested on animals. Make your toilets sparkle with the help of little bit of vinegar and water solution. You will be amazed at its effectiveness.
Florescent lighting
Also use florescent lighting for your toilet. This will help to conserve electricity.
Try out these tips and you would definitely help in contributing to your environment and make your bathroom cleaner and greener.