Electric vehicles are becoming a mainstay in today's world, thanks to the increased demand for a greener lifestyle that would have minimal impact on the environment. A number of automobile manufacturers are also coming up with new models that would be stylish, functional and ecofriendly at the same. Look at some of the electric vehicles in the two-wheeler segment.
Hero Leap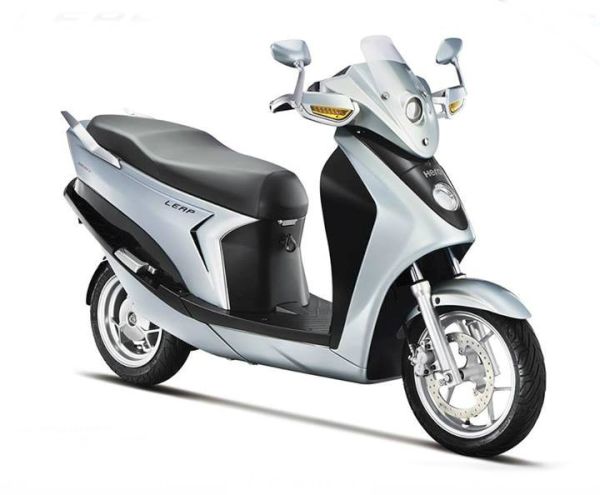 Hero MotorCorp's electric serial hybrid scooter features a powerful electric motor driven by a battery. An internal combustion engine offers the necessary charge for the batteries. In addition to offering an eco-friendly drive, the Leap also comes with several impressive features like alloy wheels, front disc brakes, adjustable seats, luggage compartment, under seat storage and front/dual LED lights.
Mahindra GenZe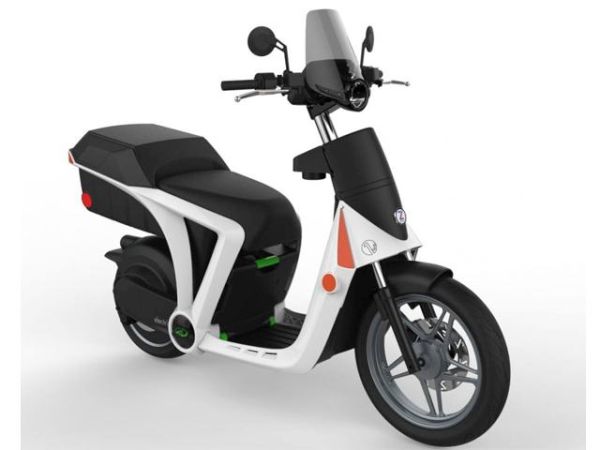 The GenZe from Mahindra is an electric two-wheeler that would be your perfect companion on busy urban roads. In addition to a 7-inch touchscreen and Bluetooth capability, the scooter comes with a weatherproof digital instrumentation console and display. You can easily sync your mobile phone with the scooter via Bluetooth for an enhanced driving experience.
Hyosung ST E3 EVA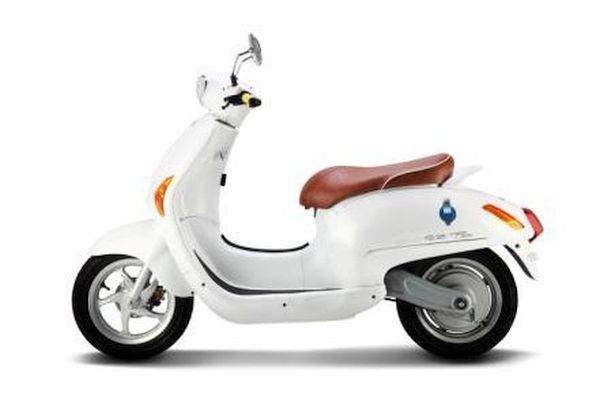 The ST E3 EVA from Hyosung features a stylish design and generates power from a DC, in wheel motor. The brushless motor delivers about 3.8hp and is powered by lithium ion batteries. It takes only 3 hours to charge the batteries completely, with a full charge offering a range of 100km. Other impressive features of the EVA include a telescopic suspension in the front and disc brakes on both front and rear wheels.
TVS Qube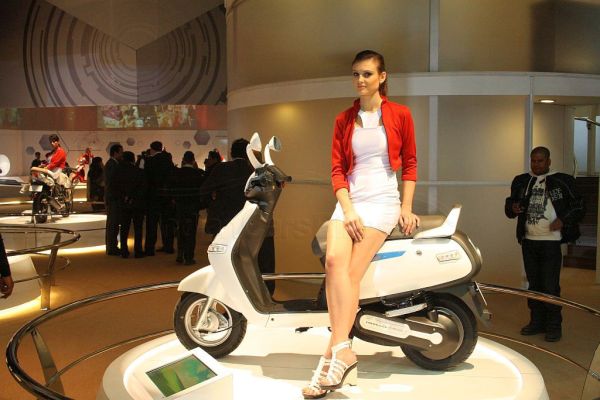 Image Source : IndianCarsBikes
The Qube is an electric two-wheeler by TVS that runs on a 100cc four-stroke engine as well as an electric motor. The highlight of the hybrid vehicle is its myriad driving modes, which is not available in any other electric vehicle. The Qube offers an engine mode to be used when the battery is empty, an electricity mode for short trips, the Hybrid Economy Mode and the Hybrid Power Mode.
Electric Vehicle from Hero MotoCorp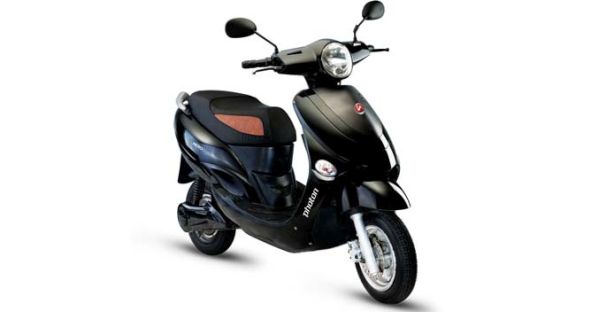 Hero MotorCorp is ready to develop another electric motorcycle that would suit city dwellers. The motorcycle would be powered by an electric motor which gets its power from a 48V lead acid battery. Expected to reach top speeds of 60kmph or so, the yet to be named bike can easily offer a 50km range on a full charge.
The demand for electric vehicles is increasing day by day. As such, a lot of companies have come forward to develop electric cars and two wheelers which would offer a high quality ride while having fewer emissions.