Virgin Solaris must be one of the most astonishing concept creations that we have ever come across till today. Not only is it inspired by the most iconic flower of the very well known and by now universally famous 'Tulip Mania', but it also integrates the five states of matter into its design. So much so, that the concept talks of a state where it turns into a superconductor and hence a self sustaining unit that also generates solar power while having a continuous flow of energy. While we highly doubt that part coming to life anytime soon, the design of the bridge itself seems very appealing.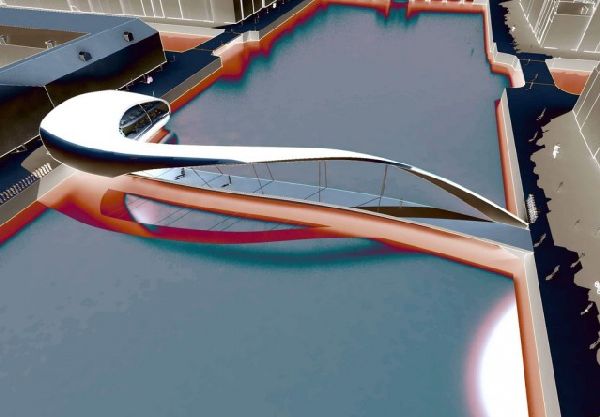 Virgin Solaris mimics the 'Semper Augustus' for its design and the flower that was the most expensive tulip during the 'tulip mania' becomes a brilliant inspiration for this bridge that is fittingly planned for Amsterdam. Idea of Quixotic Architecture, the structure contains five distinct parts like the flower itself. The arch stem and the leaf stem mimicking units are both fixed on to the west bank of the river that it stands on, with the arch stem structure completely submerged under water for cooling effects.
The main flower bud shaped structure on the opposite bank will house coffee shops, bicycle repairing units to draw emphasis towards green transportation, restaurants and even Hermitage Amsterdam Museum. The designers of the building also talk about the integration of five states of matter that include 'Plasma and Quantum Hall' and how these will produce energy and work in sync to make it a completely autonomous energy structure.
It even talks about filamentation and how it will create amazing and stunningly unique visuals at night using the plasma flow within the structure. But we would have much rather seen use of current green technologies being incorporated to make it more of a reality sooner than later, if ever.
Via: Arthitectural