Different people have varied tastes when it comes to interiors. For some of you, having a television set (LED or Plasma), some food to go along and plenty of channels to flip around with is enough to savor your time, but for others it is more about the couch you have, the coffee table there is or even the kind of wall hanging you chose. But, for those of you who want want to go even beyond these fads, there is something new you must look at. It is furniture made from bike parts by Classified Moto Furniture.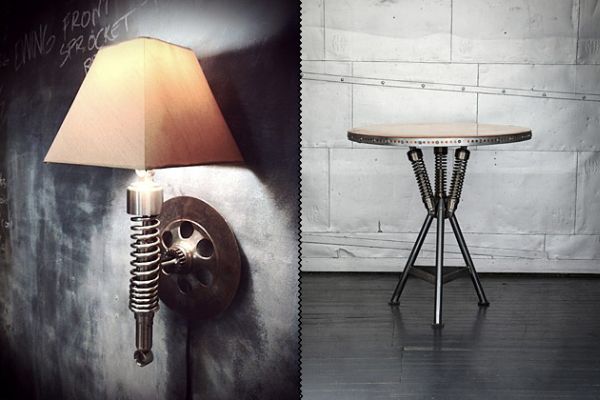 If you love motorbikes and have a thing for automobiles, then you can showcase it with the collection offered by Classified Moto Furniture. They use old and discarded Japanese bike parts from the 70's and the 80's to create interiors that will go well with a 'leather jacket and rock and roll' kind of look. One of these little tables would be great to place your guitar autographed by your favorite rock star.
The collection is available starting from $200 and you can spend up to $1500 on the furnishing that you like best. The best part about them is obviously the fact that they are recycled and hence plenty of metal scrap is saved from ending up in the landfill.
Via: Uncrate