French automobile manufacturer, Citroen, is close to debuting its latest Numero 9 concept at the Beijing Motor Show to be held on April 24th. The gorgeous hybrid vehicle sports new styling cues that will herald the design of three more productions under the DS range that include a a D-segment executive saloon, a C-segment premium sedan and a sport utility vehicle.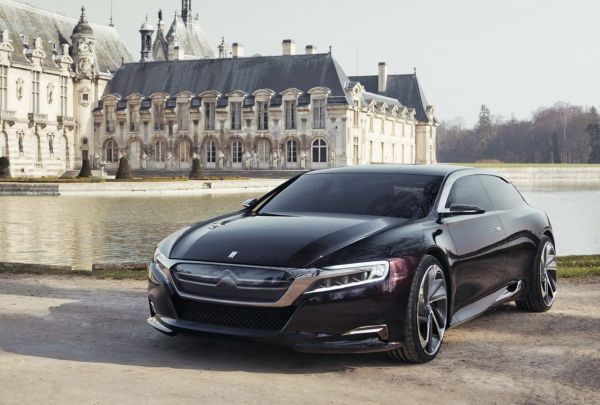 The Numero 9, with its hybrid powertrain, produces a hefty total of 295 horsepower when combined with the 70 bhp electric motor that powers the rear axle. What's unique about the design concept is that the electric motor can be combined with either a petrol or diesel engine. The Numero 9 model that will be debuted at Beijing will sport a 1.6-liter turbocharged petrol engine that can take the car to maximum speeds of 152 mph and a 0-60 mph run time of 5.4 seconds.
The car, despite its powerful engine, can deliver a mileage of a very impressive 166 mpg and CO2 emissions of 39 g/km. When running in electric-only mode, it can return 138 mpg. Incidentally, the motor is powered by lithium-ion batteries that can be charged in 3 and a half hours.
The Numero 9, aside from its fuel efficiency and low carbon emissions, is an extremely gorgeous vehicle. Featuring a shooting brake body with a wide grille that connects to the LED headlamps, the car also features a slim roof spoiler and turbine alloys that give the Numero 9 a uniquely styled body and enhance its aerodynamics. Suffice it to say, Citroen's latest concept design study looks set to take on other heavyweights in the Chinese market like Mercedes-Benz and BMW.
It isn't confirmed if the Numero 9 will enter production. What is confirmed is that some of the car's designing cues will be replicated in the soon-to-be-manufactured models of the DS lineup. Citroen has also said that it is will be launching a flagship model soon.
Via: Disenoart