After developing its first electric car, the EV1, General Motors recently announced that it will bring out another renovated all electric vehicle, the Chevy Spark EV. GM plans to sell the Spark EV alongside the Chevrolet Volt, most probably at a lower price.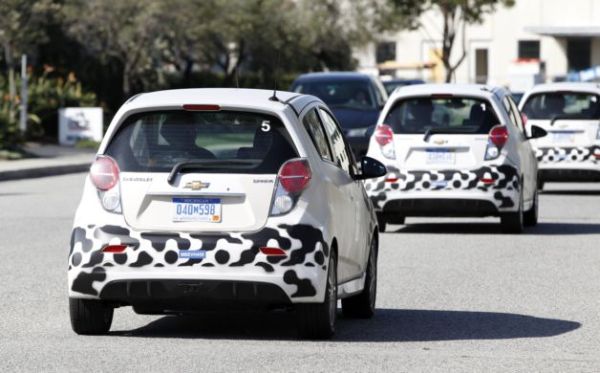 Details about the new Spark are scarce, but we hear that it will rely on a nanophosphate lithium ion battery sourced from American supplier, A123 systems, which will be mounted below the boot and rear seat area. The nanphosphate technology, which is A123's specialty, will help shorten the charge time and also increase the amount of battery energy which is usable.
Spark EV will feature a plastic filled faux grille to help manage the condensed airflow needed for the electric powertrain. The production version of the Spark is expected to reach a single charge range of somewhere around 80 to100 miles and its battery can be recharged through a dedicated 240 volt electric car charger.
Engineers have been conducting their 65 percent calibration drive tests on several electric powered Sparks in Southern California. The door panels on these prototype vehicles are equipped with scannable Quick Response codes, which allows bystanders and observers to use their smart phones to access Spark related information. Spark EV is General Motors' answer to Nissan's Leaf, a car that has been making waves in the EV segment.
General Motors announced that Sparks EV will be sold in limited quantities. The vehicle will produce 114hp, which is a third more than the conventional Spark, which churns out about 83 horsepower.
Via: AutoBlog